Targeting the music lovers, Amkette has launched its Amkette S-50 smart speakers in the Indian market. The S-50 speaker lets you play music from an auxiliary port, USB drive and a microSD card. It is a multi-connected device that can also be controlled with smartphones. All you would need to do is download the app from Google Play store. The Android app lets users control various speaker functions such as FM radio, USB/SD card playback and alarm clock using their smartphone.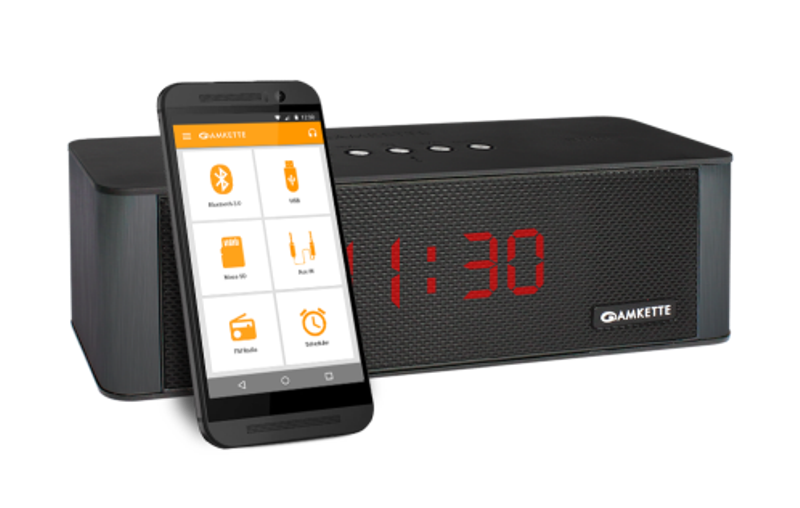 Equipped with latest features such as Aux, MicroSD, USB, USB DC and On/Off button, the S-50 takes music experience to the next level. Connectivity options include Bluetooth, NFC, USB charging and conference calling. The speakers come with a USB charger with 1.5A output for fast charging that fully charges up the speakers in 8 hours. On a single charge, the company claims the speakers to offer up to 12 hours of playback time at maximum volume and up to 18 hours with optimum usage. S-50 uses app based dual channel technology that lets users control music from their armchair.
Amkette S-50 Smart Speakers: Features
Input: Input: NFC, Aux, USB  Micro SD Card
Output: 10 W
Transmission Range: Up to 10 Meters
Frequency Response: 180Hz-20KHz
Charging Time: 8 hours
Playback Time: up to 12 hours (at maximum volume) ; up to 18 hours (optimum usage)
Connectivity: Bluetooth, NFC, USB charging and Conference calling
Dimensions: 20.8×6.8×6.6 cm
Weight: 634 grams
Price & Availability
The Amkette S-50 smart speakers carry a price tag of Rs. 4,499 and will be available exclusively from Amazon India. For a limited period, the speakers will be available at an attractive launch price of Rs. 3,499.
"Deep understanding of consumer needs & being in forefront of technology has been a passion at Amkette. By presenting the first of its kind smart speaker using latest technologies, Amkette has broken the frontiers in wireless audio. Ideal for bedroom and your living room, the speaker has all the conceivable features and yet can be easily controlled using the integrated android app," said, Mr. Rajiv Bapna, Director, Amkette.
Also Read: Amkette EvoTV2 Media Streaming Device Launched At Rs. 6,999: Details & Hands On Video
More related stories below: