Gone are the days when our priority while buying a smartphone was display or battery capacity or camera combination. Nowadays what buyers look for while buying a phone is strict security via fingerprint scanner.
With fierce competition in Indian smartphone market, smartphone giants are offering best features at competitive prices. The fingerprint scanning feature which was confined to flagships phones earlier, is now available in budget and mid-ranged devices as well. If you are looking for a mid-ranged smartphone with fingerprint scanner then you have reached the right place. Read on to find out 10 best smartphones with fingerprint sensor under Rs. 25,000.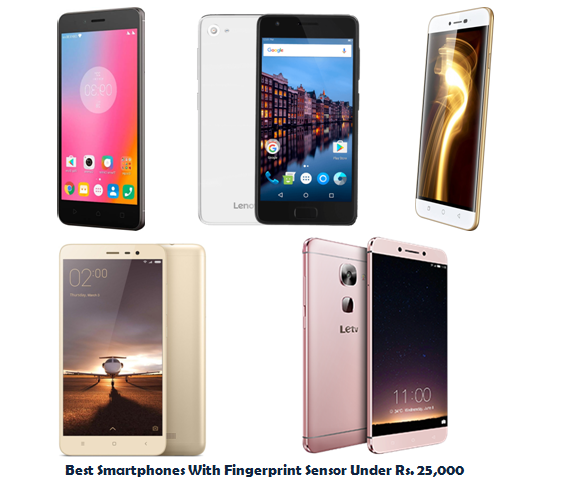 10 Best Smartphones With Fingerprint Sensor Under Rs. 25,000
Following are the 10 best smartphones with fingerprint scanner which you can buy under Rs. 25,000.
1. Coolpad Note 3S: Rs. 9,999
It is the latest smartphone in Coolpad's portfolio that boast fingerprint scanner. The advanced fingerprint sensor of the phone unlocks the screen in just 0.5 seconds and detects dry or wet fingers automatically for better accuracy. Also on offer is 3GB of RAM, HD display, latest connectivity options and stunning looks. Read more about Coolpad Note 3S here.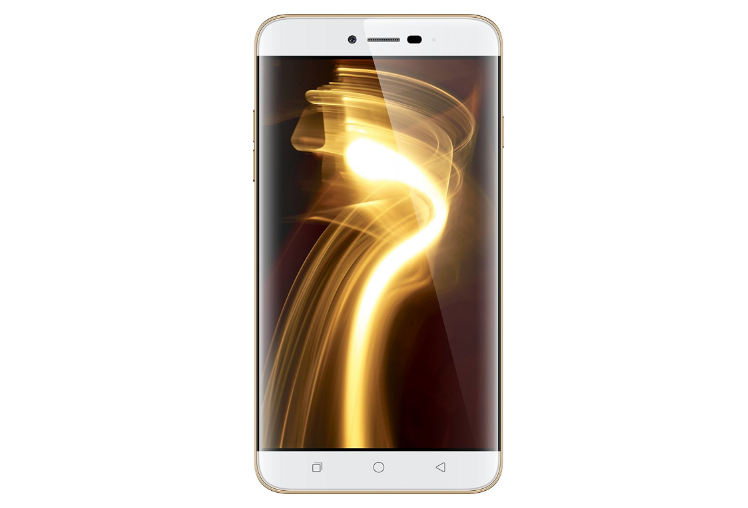 2. Xiaomi Redmi Note 3: Rs. 9,999/Rs. 11,999
Xiaomi's Redmi Note 3 is another smartphone which not only comes with a fingerprint sensor, but also flaunts its stunning unibody metal design and powerful configuration. It comes in two variants based on RAM and storage- one with 2GB of RAM and 16GB of internal memory which is priced at Rs. 9,999 while other variant packs 3GB of RAM and 32GB of inbuilt storage which is priced at Rs. 11,999. Read more about Xiaomi Redmi Note 3 here.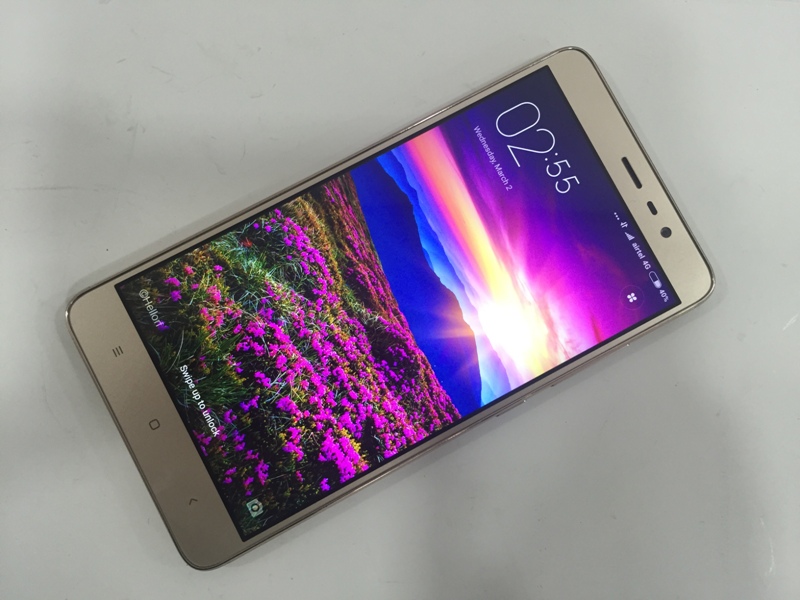 3. Lenovo K6 Power: Rs. 9,999
It is an excellent smartphone loaded with stunning features. Apart from fingerprint scanner, the phone flaunts its massive 4000mAh battery. Also on offer is a 5-inch full HD (1920×1080 pixels) display and 3GB of RAM. Read more about Lenovo K6 Power here.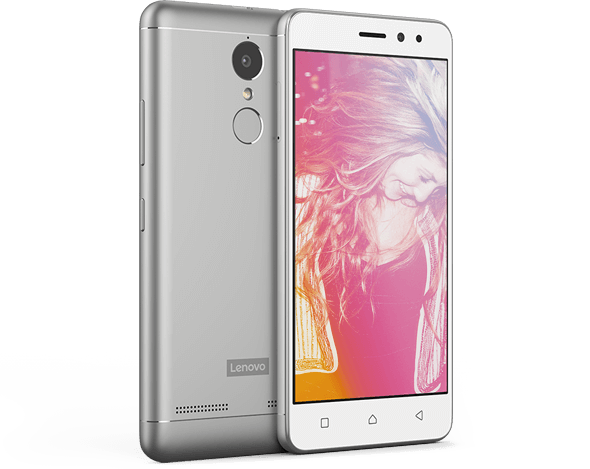 4. LeEco Le 2: Rs. 10,999
The LeEco Le 2 is a stunning phone which boasts its excellent aesthetics and configuration. It features fingerprint scanner on the rear with 360-degree recognition. The fingerprint scanner supports LeTouch technology and can unlock the phone within 0.15 seconds with great accuracy. It is the world's first phone to feature USB Type-C audio port instead of 3.5mm audio jack. It also features Continual Digital Lossless Audio (CDLA) technology for high quality and lossless audio. Read more about LeEco Le 2 here.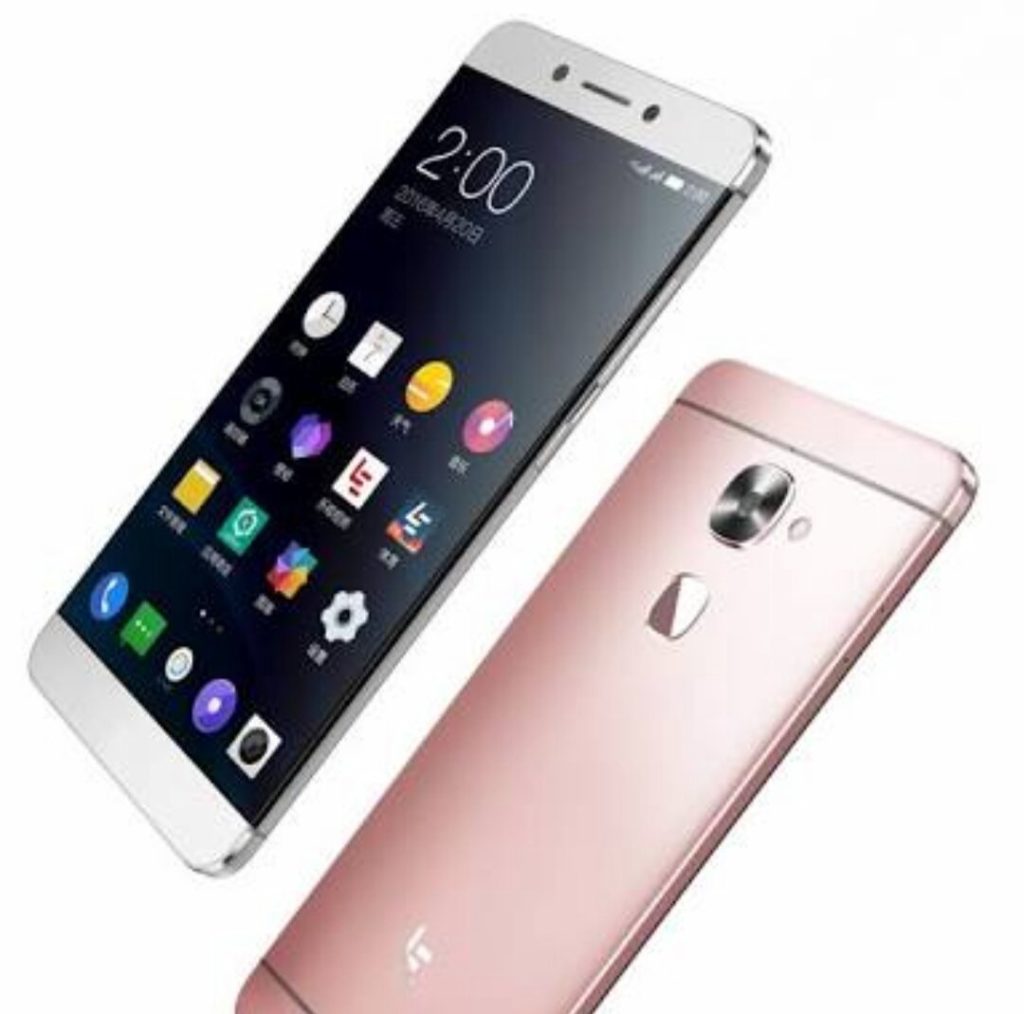 5. Honor 6X: Rs. 12,999 / Rs. 15,999
The Honor 6X features a third generation fingerprint scanner which the company claims to unlock the phone in just 0.3 seconds. Besides unlocking, the fingerprint sensor lets users swipe left and right to browse photo album and make a call or take a selfie. The 6X sports a dual camera set up on the back. It sports a 12 mega pixel camera with LED flash, PDAF, 6P Lens and a 2 mega pixel secondary camera on the back. Upfront is an 8 mega pixel shooter for capturing selfies and making video calls. Read more about Honor 6X here.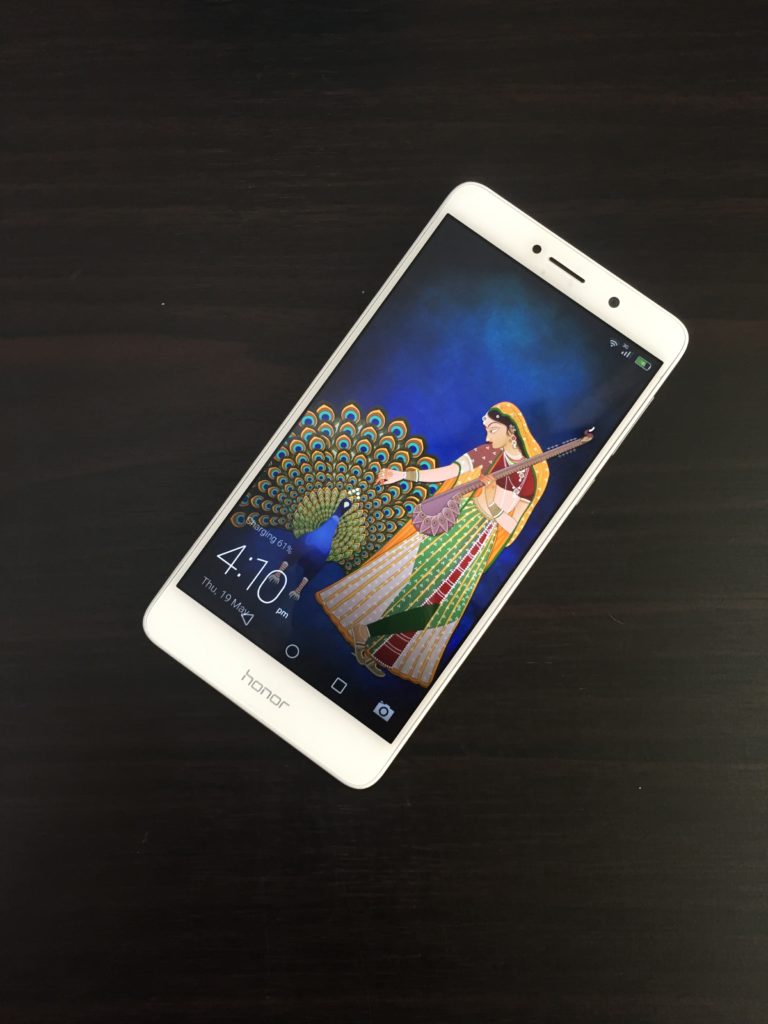 6. Coolpad Cool 1: Rs. 13,999
The Coolpad Cool 1 features a fingerprint sensor on the back and is quite fast and accurate in unlocking. The company claims it to unlock the phone in just 0.15 seconds. It is a nice package of premium design and top of the line specifications. It offers great display, good set of cameras, smooth performance, user friendly software and more. Read more about Coolpad Cool 1 here.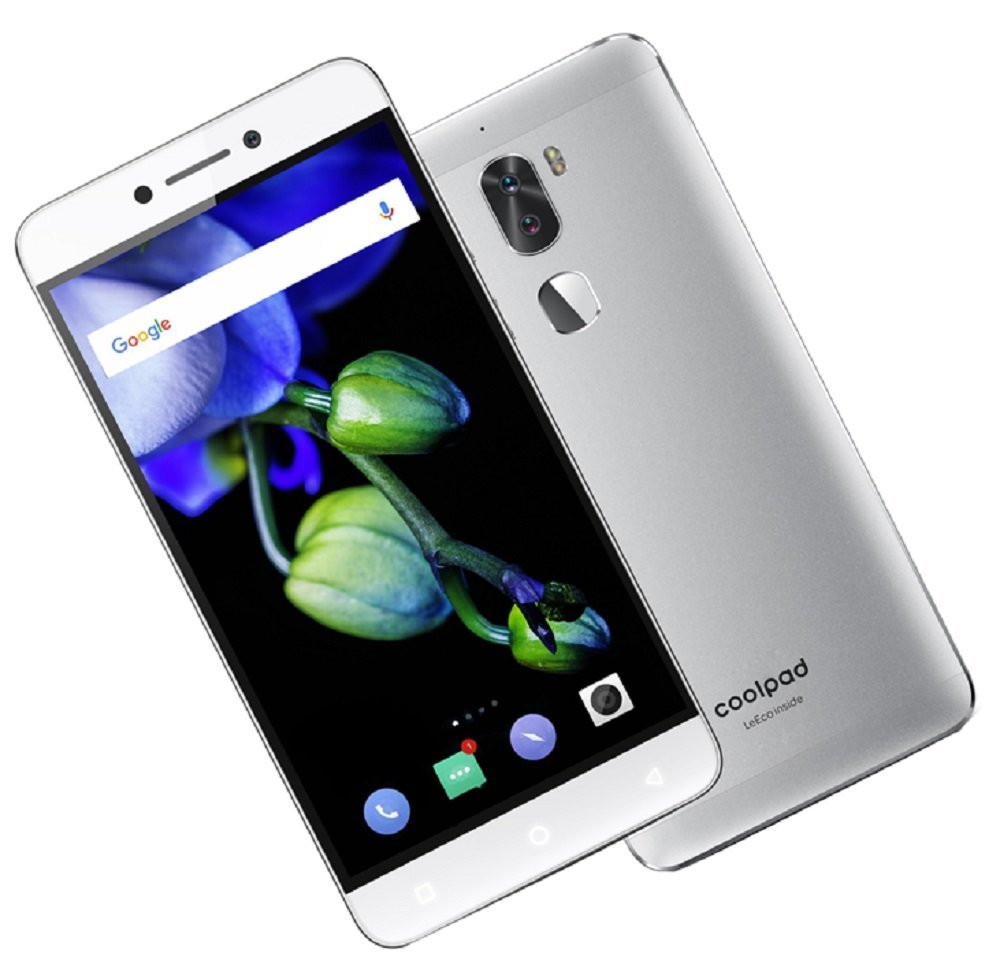 7. Lenovo Z2 Plus: Rs. 14,999
TheZ2 Plus comes with a fingerprint sensor with U-Touch 2.0 technology which makes identification faster. Fueled by a 3500mAh battery, it offers latest connectivity options. On design front, it boasts its premium roll-cage design that mounts all the key components on a metal frame. This design helps increase the structural integrity of the phone and helps with efficient thermal management. It has recently received a price cut, taking the price of 32GB variant from Rs. 17,999 to Rs. 14,999. The 64GB variant can now be grabbed for Rs. 17,999 instead of Rs. 19,999. Read more about Lenovo Z2 Plus here.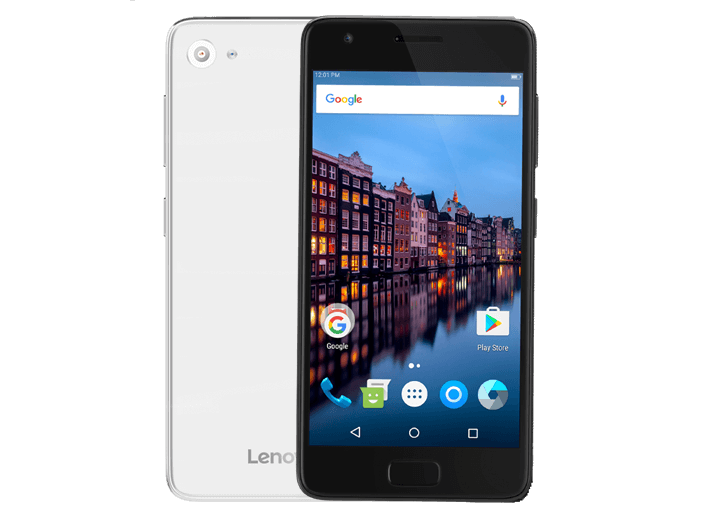 8. OnePlus 2: Rs. 19,999
The OnePlus 2 is designed for those who value perfection. This mid-ranged smartphone is packed with top-notch specifications and great looks. The OnePlus 2 can save up to five unique fingerprints and can unlock the phone in less than half a second. It's fingerprint scanner is highly accurate and offers more than 90% accuracy. Read more about OnePlus 2 here.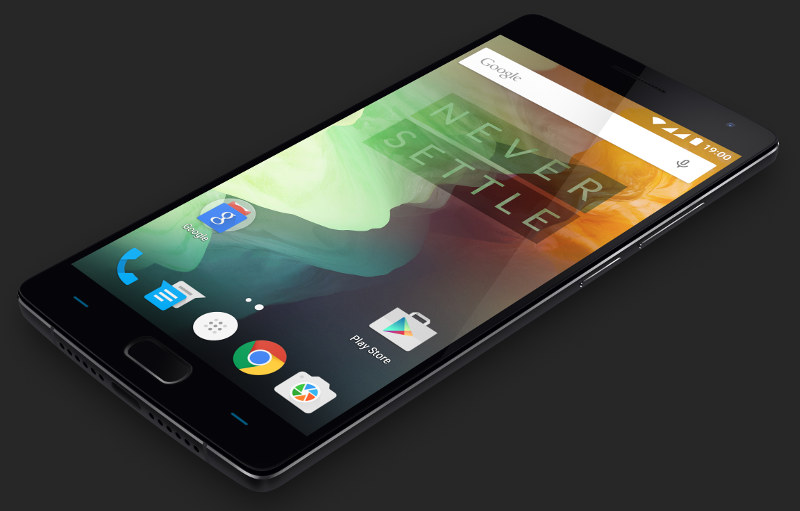 9. LeEco Le Max 2: Rs. 17,999
The Le Max 2 is a beast in terms of specifications. It is capable of handling everything you throw at it with ease. Great build quality and fingerprint sensor make it even more desirable. Fingerprint scanner is located on the rear of the device and uses innovative biometric 3D fingerprint authentication with deeper scanning functionality for strict security. Like the Le 2, the Le Max 2 also comes with USB Type-C audio port instead of 3.5mm audio jack and feature Continual Digital Lossless Audio (CDLA) technology for superior quality audio. Read more about LeEco Le Max 2 here.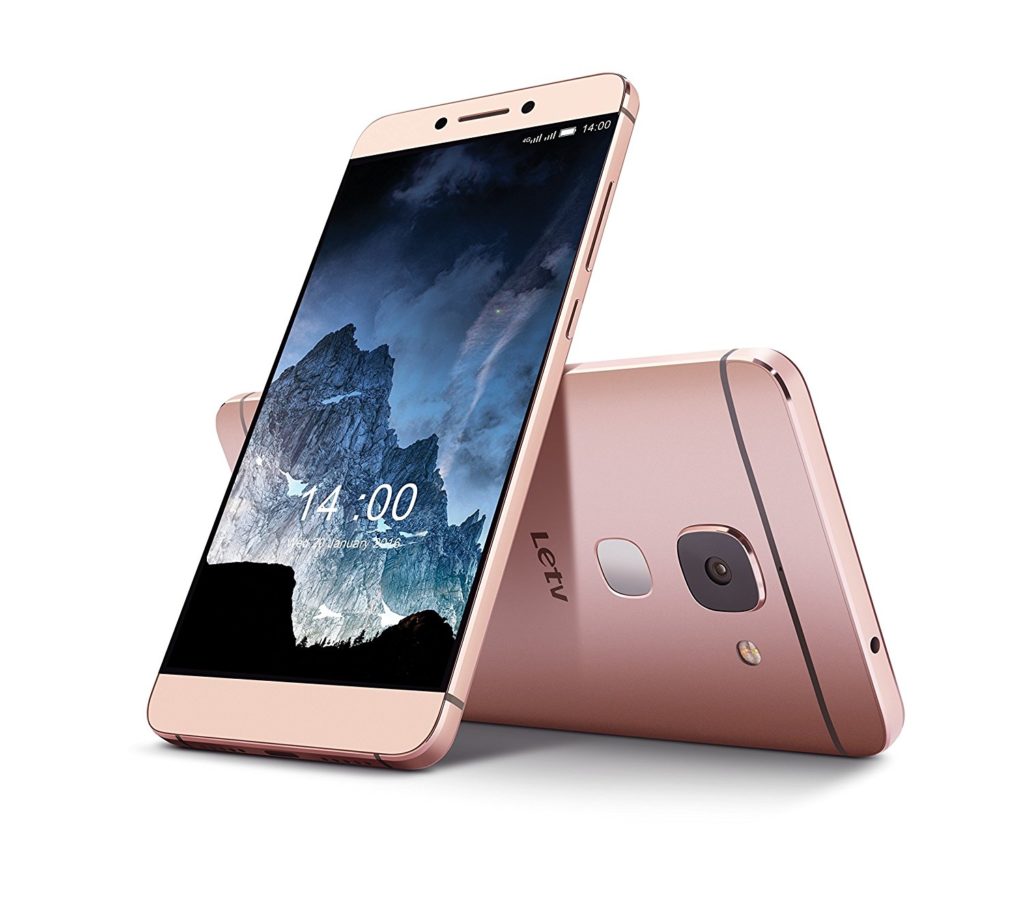 10. Xiaomi Mi 5: Rs. 22,999
Mi 5 boasts its premium design and top-notch specifications such as massive RAM, full HD display, excellent camera combination and more. The Mi 5 was originally launched in three storage variants-32GB, 64GB and 128GB, but the company has launched just 32GB variant of the phone in India. It comes with fingerprint sensor integrated into the home button for additional security. You can read more about Xiaomi Mi 5 here.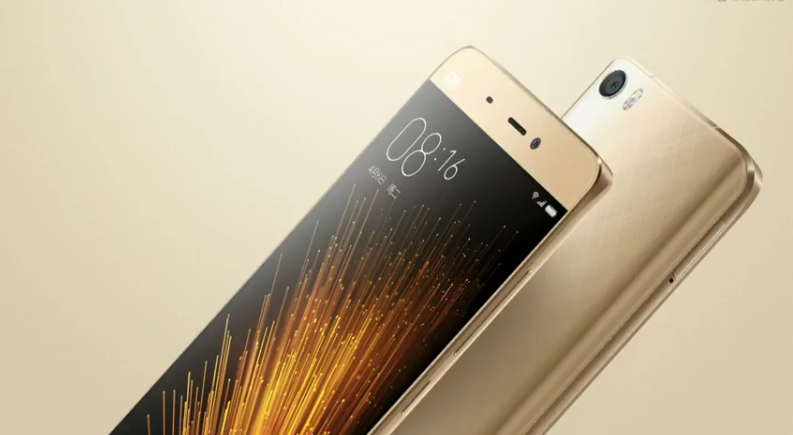 Verdict
The list mentioned above has smartphones for every budget below Rs. 25,000. If your budget is capped at Rs. 10,000, then Redmi Note 3 or Coolpad Note 3S or Lenovo K6 Power are the best options for you. In Rs.10,000-Rs.20,000 and Rs. 20,000-Rs. 20,000 price range, there are two or more options available. It totally depends on your choice, what other features apart from fingerprint sensor you looking for.
We hope you found this list useful. Which smartphone with fingerprint sensor under Rs. 25,000 listed above would you buy? Share your views with us in the comments section below!
Also Read: 5 Best Battery Life Smartphones Under Rs. 10,000
More related stories below: