HTC has offered the HTC 526G+ in India with solid performance at an affordable price segment of Rs. 10,400 for the 8GB model which is available exclusively on Snapdeal. In this post we share with you our review of the HTC Desire 526G+ based on our experience with the phone. Some of the USPs of this phone are a super fast processor which is a powerful octacore 1.7 GHz CPU my mediatek coupled with 1 GB of RAM. To top up the offering, there is a highly refined and popular HTC Sense UI which makes it even more lucrative offering for buyers who have used HTC phones and are familiar with the HTC UI. Lets talks about the strong and weak points of the HTC 526G+ in detail. You can also see our quick video review below.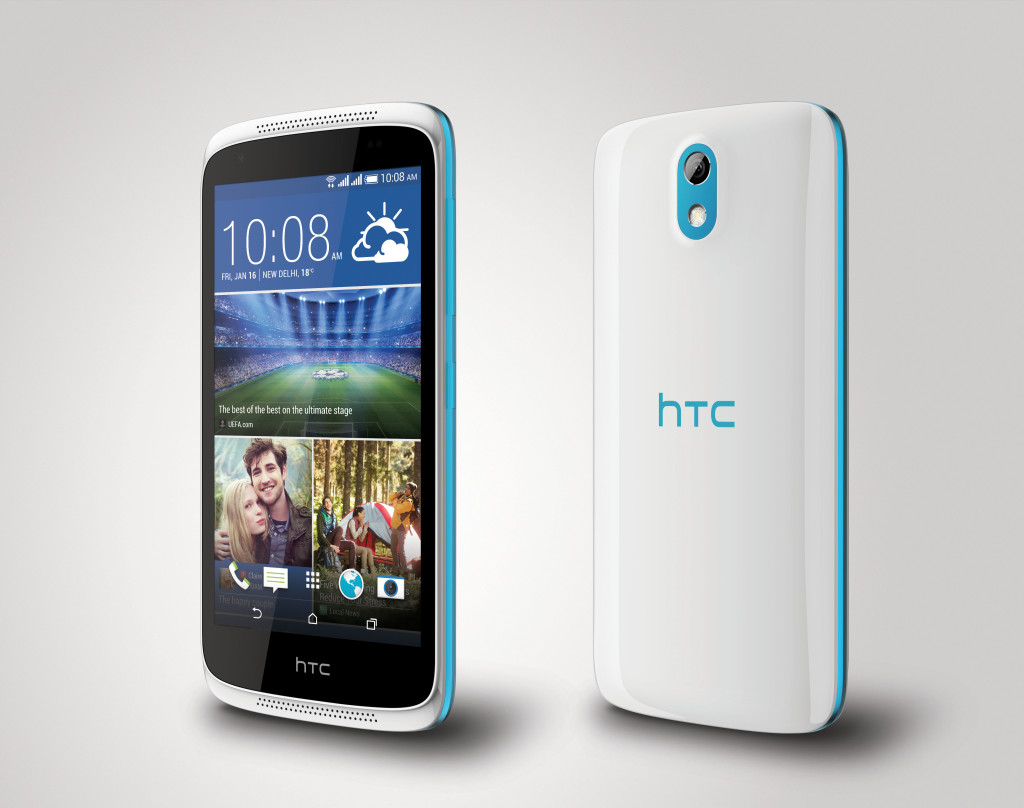 HTC Desire 526G+ Video Review
Design And Build
HTC phones are known for their design and build quality. The HTC 526G+ is no exception. It is also beautifully designed with a smart and unique looking front design. The build is strong and the phone looks and feels good in hand. However a small downside is that the rear is too glossy and attracts fingerprints very often, so you will have to make efforts to keep it clean. The size of the phone is apt for one hand usage.
Display Quality
The HTC 526G+ comes with a 4.7 inch qHD (540×960) and the quality of the display is nice, but the viewing angles could have been better. The display is good enough for viewing videos, playing games and browsing internet.
Camera
There is an 8 MP camera at rear with autofocus and flash and the front camera comes with 2 MP sensor. The quality of rear camera is about average and takes decent pictures. The front camera also takes good pictures, but the lens is not very wide angle. But we can't complain too much here as this price segment does not have many phones with high quality cameras.
Specifications & Performance
This is one of the strong points of HTC 526G+, with an Octacore 1.7 GHz CPU, the HTC 526G+ is clearly one of the best performers in the price segment. We tested with benchmark app Antutu and found the score of close to 30,000 mark which is very good for a Rs. 10,000 segment phone.
Software, Features And UI
One slight downside is that the phone is not yet at Android Lollipop but runs kit-kat, but the upside it that it comes with a refined and smooth HTC sense UI with blinkfeed. Its simple, easy and user friendly at the same time. If you love simplicity, this phone will be a good fit for you, however if you prefer latest android, you may have to wait for the updates. It also supports dual SIM and expandable memory.
Verdict & Value for Money
For a price segment of Rs. 10,000 an HTC phone with solid build, good design and high performance makes a good sense. However it does not have the best in segment display or cameras, but if you can overlook these weaknesses, the HTC Desire 526G+ is a good phone. You can grab one for yourself from Snapdeal.
More related stories below: