Indians have suddenly developed a liking for the Tablet PCs and the budget tablet sales in the country are going simply out of the roofs. Micromax, the company which has all its tablets priced in sub-Rs.10,000 price bracket is the number 1 tablet maker in the country and that is a living proof of budget tablets being popular in the country. But Google intends on being the king of the budget tablet segment in India when it will launch the Asus Google Nexus 7 in India this June( read as officially ).
Asus will be bringing the tablet to India this June and the tablet which is already available in the country through offline and online stores will be brought officially. Currently the Nexus 7 is sold in India without any warranty but the official launch would bring the warranty as well. "The Nexus 7 tablet will be launching officially in the Indian market soon and is expected to be up for sale by June this year", is what was said by a company official to the good folks at TheMobileIndian.com.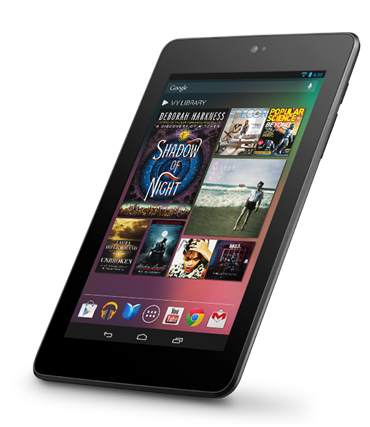 The Google Nexus 7 has some top of the line specs which makes it a VFM tablet even after months of its launch. It is powered by a 1.3 GHz quad core Tegra 3 processor and a GeForce 12 core graphics processor which offer you the best performance possible on a budget tablet, and even better than some of the higher specced tablets. A gig of RAM is present to supplement the processing abilities and the 7 inch display comes with a resolution of 1280×800 pixels. The only drawback it has non-expandable memory. Memory options are 8GB, 16 GB and 32 GB.
It will come NFC ability and will run on Android 4.2.2 when it gets launched in the Indian market. The tablet is currently being sold for a price which is between Rs.17,000-Rs.20,000 in India which is nearly double of what it costs globally. But if Asus manages to bring it with a killer price tag, and by that we mean sub-Rs.10,000-Rs.12,000, we could very well see Asus being one of most important tablet makers in the country in future. And last but not the least, Google is rumoured to bring Nexus 7's successor globally in May, so will that reach Indian shores as well? We'll wait for it but would not get our hopes too high.
Source: The Mobile Indian
More related stories below: