Advertisement

Micromax is one of the most popular mobile makers in India. It plans to launch 4 tablets in Indian market in next three weeks. All the four tablets will be seven inches Android tablets. As Mr. Deepak Mehrotra, the Chief Executive Officer of Micromax revealed during the launch of Micromax A116 Canvas HD, "Micromax will be launching around thirty devices this year out of which 4 seven inches tablets based on Ice Cream sandwich and Jelly Bean operating system will be launched in three weeks' time. The tablets will be a mix of SIM+WiFi only models, and will be priced below Rs.15000."
According to Mr. Mehrotra, 7 inches tablets are quite popular in young customers, therefore Micromax has deliberately kept the size of these tablets at 7 inches. The four tablets will feature dual core processors that are standard processors for all Android based tablets. Also these tablets will be equipped with educational content.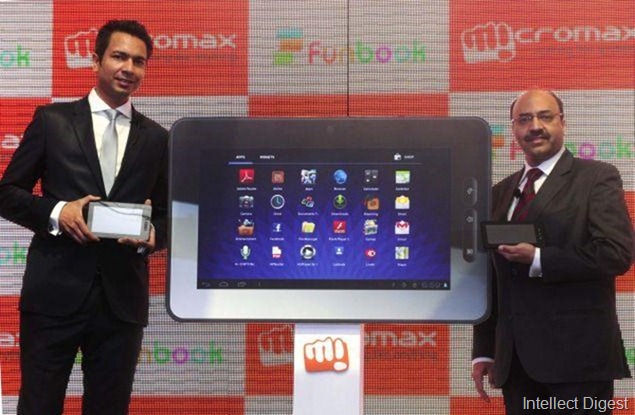 Advertisement

Advertisement

The last device launched by Micromax was MicromaxA116 Canvas HD. Among the Funbook Series Micromax has yet launched 5 tablets – Micromax Funbook, Funbook Talk, Funbook Pro, Funbook Infinity, and Funbook Alpha. Among all these tablets, Micromax Funbook received best response from customers.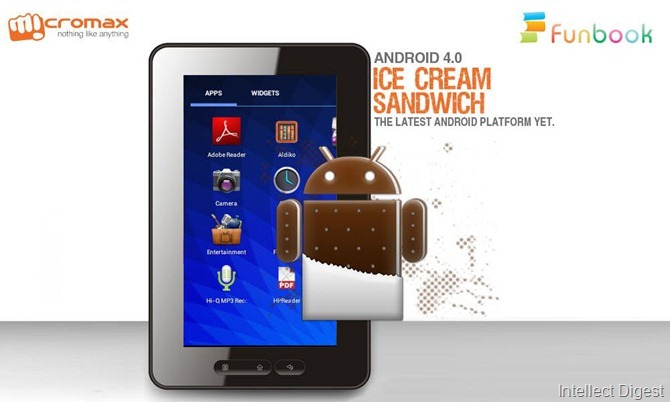 Micromax manufactures consumer electronics and specializes in making mobile handsets and LED televisions. Based in Gurgaon, Haryana, this company is the 12 largest mobile maker globally and 3 largest in India. The company led tablet segment in 2012 in India and enjoyed a market share of 18.4% leaving behind other tech giants like Samsung and Apple Inc. In terms of volumes, Micromax has been ranked on third position in India. It entered the Indian market four years ago, and moved on top ranks rapidly due to its active marketing and affordable pricing strategy.
Some of the other notable products of this company are Micromax Modu T, A55 Bling, A60, A70, A85, Bling 2, MMX400R, A90S, A116, A110, and many others.
More details below: