The upgraded variant of the OnePlus 3, called the OnePlus 3T is now available to buy in India. With price starting at Rs. 29,999, the phone can be grabbed from Amazon India. If you are confused about whether you should buy it or not, then we are here to help you. Read on to find out OnePlus 3T review with reasons to buy and reasons to not buy the smartphone.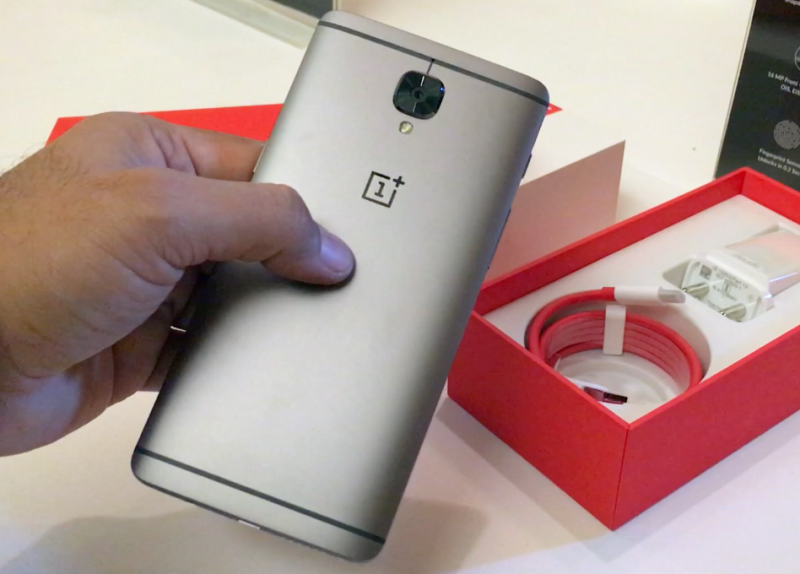 OnePlus 3T Review: Reasons To Buy
Here are 10 reasons why you should buy the OnePlus 3T smartphone:
1. Design & Build Quality
First reason is its premium design and excellent build quality. It features anodized aluminium unibody design that looks great while holding in hand. Moreover, the slim profile, soft curves and sharp lines of the phone offer a very comfortable grip.  It has the same design as the OnePlus 3 and comes in Gunmetal and Soft Gold color variants.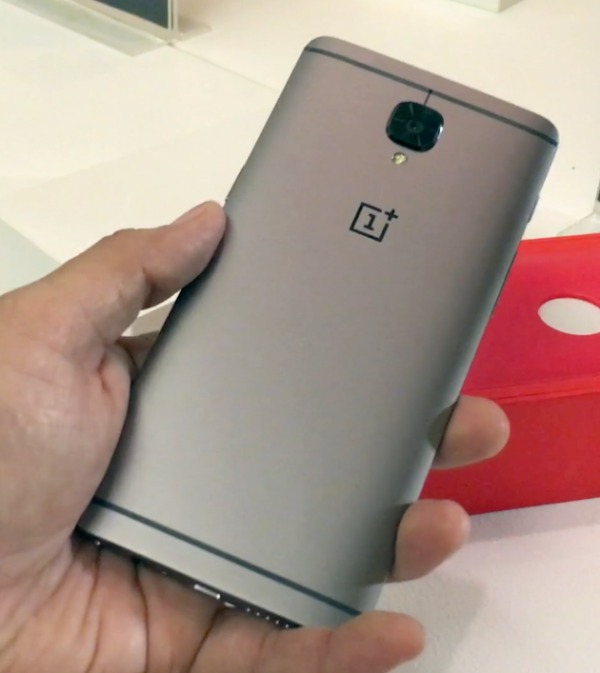 2. Display
It comes with a gorgeous 5.5-inch Full HD Optic AMOLED display with a resolution of 1080p. The display is vibrant and sharp. Swiping on the screen is very smooth and the viewing angles and sunlight legibility of the display are also good. The screen also features Corning Gorilla Glass 4 for protection against scratches.
3. Excellent Camera Combination
Next reason is its excellent camera capabilities. It sports a 16 mega pixel rear camera with f/2.0 aperture, Phase Detection Auto-focus (PDAF), Optical Image Stabilization (OIS), and Electronic Image Stabilization (EIS). While OnePlus 3 comes with an 8 mega pixel front shooter, the 3T features a better 16 mega pixel front facing camera with f/2.0 aperture, PDAF, Samsung 3P8SP sensor and 1.0 micron pixel size. Both front and rear cameras take great shots in natural and artificial lighting. Low light shots also come out to be great. It produces sharp images with plenty of detailing and accurate colors.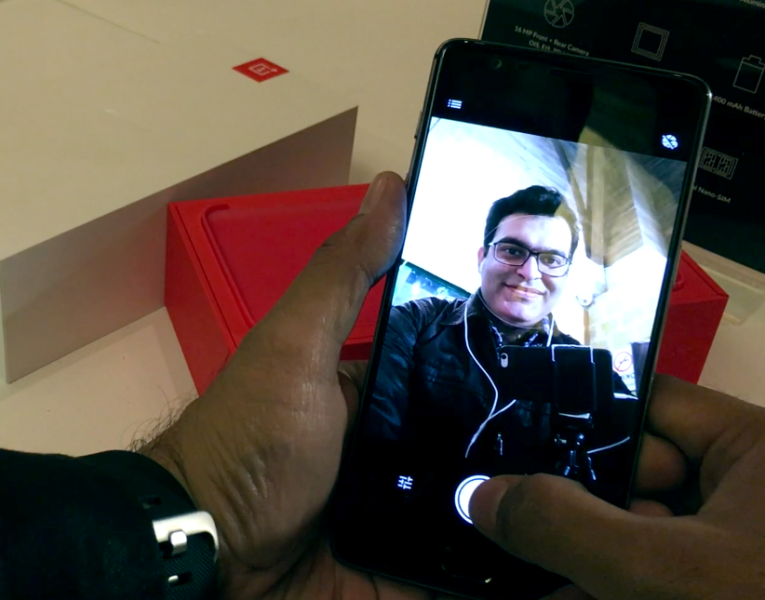 4. Hardware & Performance
The hardware and performance of the OnePlus 3T are as good as its exteriors and this is another department where OnePlus 3T proves itself to be superior than the OnePlus 3. It packs a 64-bit 2.35GHz quad-core Snapdragon 821 processor which is more powerful than the Snapdragon 820 chipset of OnePlus 3. With a faster chipset of course, the OnePlus 3T performs slightly better than the OnePlus 3. It comes in two storage variants- 64GB and 128GB.
As for performance, it handles multitasking and gaming very smoothly. Apps launch quickly and there were no heating issues or lags or stutters that we experienced during our time with the phone.
5. Software
The OnePlus 3T comes with an intuitive and user friendly software. The OnePlus 3T runs Android Marshmallow 6.0.1 operating system with Oxygen OS 3.5. It comes with features like Shelf, Doze mode and app permissions. You also get screen-off gestures and customizable buttons that give you more control to personalize your smartphone experience. There are some other features as well that are inspired by Android Nougat like night mode and notifications bar.
6. Fingerprint sensor
It comes with a fingerprint embedded into the home button for enhanced security. It is claimed to unlock the phone in just 0.2 seconds and we also found its fingerprint sensor performance to be very fast and accurate.
7. Fast Charging Support
It packs a 3400mAh battery that is more than 3000mAh battery capacity of its predecessor OnePlus 3. It supports Dash charge technology which the company claims to offer enough power to last for a day with just 30 minutes of charging. On a single full charge, it easily survives for a day on moderate usage.
8. Alert Slider
It comes with an alert slider that gives users, complete control over notifications. With the alert slider, users can  toggle between three customization settings: all notifications, priority notifications and silent.
9. Dual SIM & Connectivity options
It is a dual SIM phone and offers latest connectivity  options like 4G LTE, Wi-Fi, Bluetooth, GPS, NFC and USB Type-C.
10. Value For Money
With a price tag of Rs. 29,999 for the 64GB storage variant and Rs. 34,999 for the 128GB variant, it is a great value for money smartphone. It costs just Rs. 2,000 more than the OnePlus 3, and offers a faster chipset, bigger battery, improved front camera and more storage.
OnePlus 3T Review: Reasons To Not Buy
Here are the 4 reasons why you should not buy the OnePlus 3T smartphone:
1. No Expandable Storage
The OnePlus 3T does not support microSD card for expandable storage. It comes in 64GB and 128GB storage variants. You can opt for the 128GB version if you don't find 64GB model to fulfil your storage needs, but for that you will have to shell out Rs. 5,000 more and you would not be able to expand storage beyond 128GB.
2. No Quad HD Display
It lacks Quad HD display. It comes with an Optic AMOLED screen which is vibrant and vivid but the full HD 1080p screen resolution is less than the Quad HD resolution which some of the other smartphones in the same price range are offering.
3. No Water Resistance/ No Wireless Charging
It lacks features like water resistance and wireless charging which are being offered by some of the other flagship smartphones. These are not essential features on our list, but it would have been great to see the OnePlus 3T with these features.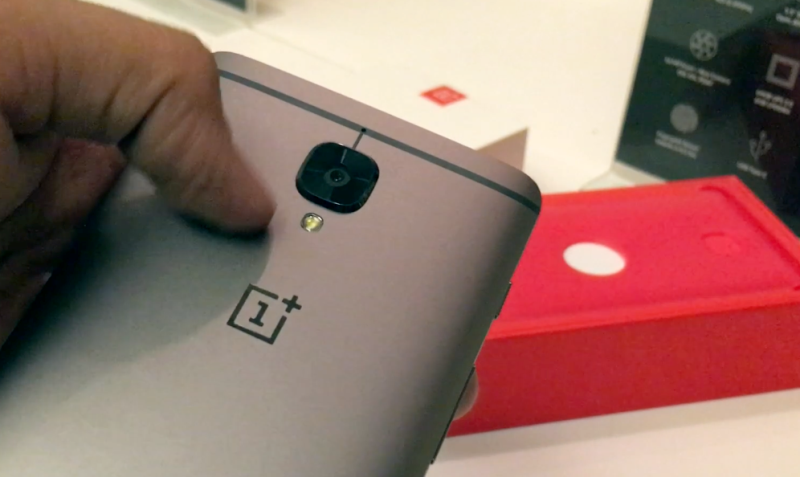 4. Only Marginal Upgrades
The OnePlus 3T doesn't offer any unique feature. The design and most of the specifications of this phone are same as the OnePlus 3. What it offers is a just a few incremental upgrades over its predecessor and it might fail to excite most of the buyers.
Verdict
The  pros of OnePlus 3T outweigh its cons. Moreover, the areas where it lacks may not be considered as essential by most of the buyers. It does come with some marginal upgrades over its predecessor, yet it does not fail to impress us in any department. The OnePlus 3T is an excellent high-end smartphone. It is a perfect all-rounder device that impresses us with its premium design, fast performance, excellent camera combination and a lot more.
Also Read: OnePlus 3T vs OnePlus 3 Comparison: What's Different?
More related stories below: