If you are currently using the Reliance Welcome Offer or are planning to get a Reliance Jio SIM for the offer, then there's a good news for you. Reliance has announced its Reliance Jio Happy New Year offer. Under this offer, Jio SIM users will be able to enjoy free data, voice, video and Jio apps and content till March 31, 2017. All the existing Jio SIM users who are currently using the Welcome offer, as well as those who will sign up from December 4, 2016, will be upgraded to the Happy New offer from January 1, 2017.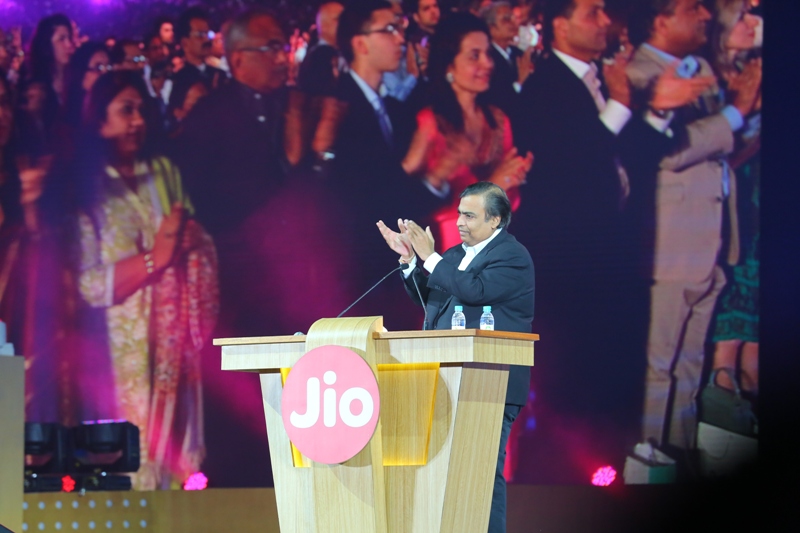 Reliance Jio Happy New Year Offer FUP Limit
Under the Welcome offer, users get 4GB of data per day. However, under the Happy New Year offer, the data limit will be 1GB per day. On reaching the FUP limit of 1GB, the data speed will reduce to 128kbps.
Reliance says that 80 percent of the Welcome Offer users consumed 1GB data per day while 20 percent consumed higher amounts of data causing congestion in the network, which is why Reliance has decided to introduce FUP change in the Happy New Year offer.
Reliance Jio Vouchers
For those, who wish to continue with the same speed even after reaching the FUP limit, the company has introduced two new vouchers. Out of the two, one voucher costs Rs. 51 (MRP) and offers 1GB (validity 1 day) while other voucher will be available for Rs. 301 and will provide 6GB (validity 28 days). Multiple recharges of the same vouchers can be done. Both pre-paid and post-paid customers will be able to use the new vouchers.
If you are currently on Jio Welcome offer then you can enjoy the extended services till March 31, 2017. Moreover, the customers who will buy the Jio SIM starting December 4, will also get Reliance Jio Happy New Offer and enjoy the benefits will March 31, 2017.
Stay tuned with us for more updates!
Read more about Reliance Jio 4G services here.
More related stories below: