You know Samsung. This company needs no introduction. You may be using one of its products at your home right now.  When talking about smartphones, Samsung is a powerhouse. You know it for its Galaxy S range of smartphones and Galaxy Note range of phablets. Not too long ago, it made a great performer though not a great looker called Galaxy S5. Since then, Samsung has refined its game a lot, starting with the Galaxy S6. The Galaxy S7 is a Galaxy S6 with incremental changes that makes it worth buying. The Galaxy S8, however, is a different smartphone altogether. It seeks to redefine what a smartphone is all about. Just how much? Read our Samsung Galaxy S8 India review (read: overview) to find out.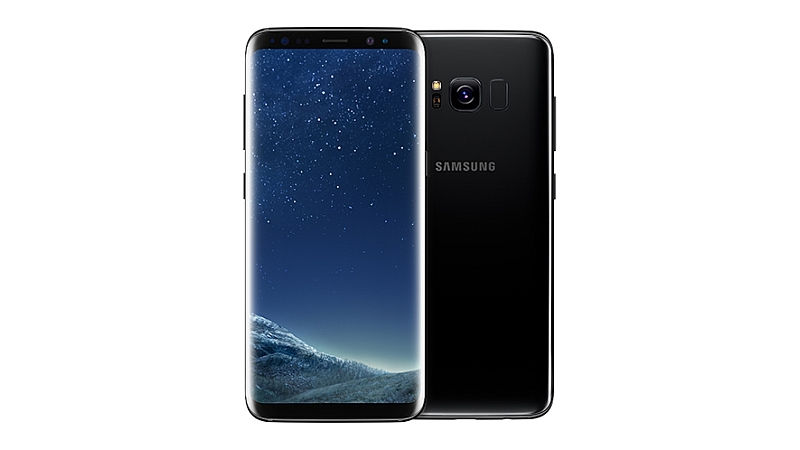 Samsung Galaxy S8 India Review
Design
| | |
| --- | --- |
| Length | 68.1mm |
| Width | 148.9mm |
| Height | 8mm |
I will start the Samsung Galaxy S8 India review by talking about its design. After all, if there is one reason why this phone has been so much in news, it is its design. Since the Galaxy S6 came out, Samsung has looked at metal and glass as the only two materials that can be used on a flagship smartphone. That small forehead and chin do make the phone look minimalistic. If you look closely, you will see that home button is gone. This means even the fingerprint reader is gone. But where did the two go? The home button is now a button on the screen while the fingerprint scanner now sits next to the rear camera. The rear, with the addition of the fingerprint reader, also sees an omission. The omission is in the form of camera bump.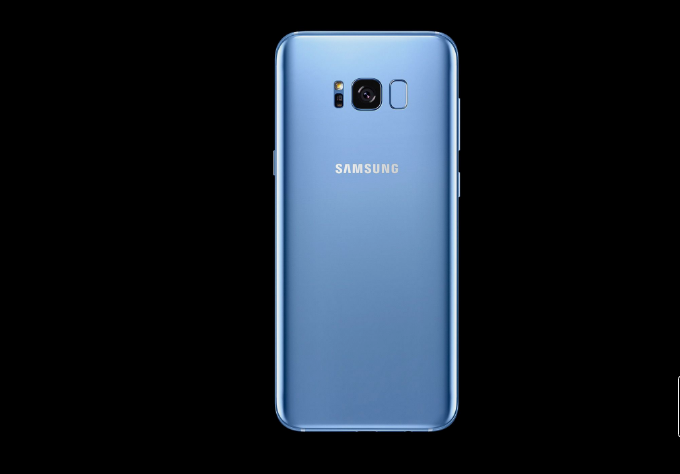 The rear panel is made of glass and consists of Samsung S Health sensor, flash, camera and fingerprint reader. Let's come to the front. This is the spot from which you will fall in love with the Galaxy S8. The dual curved screen is nothing new as we have seen it on Galaxy S7 Edge. However, in Galaxy S8, it is a humongous 5.8 inches in size. That is a phablet-size display in a normal phone. When it is on, you just have no other option but to stare at it. Samsung does not call it the Infinity Screen for no reason after all. Let's talk about the screen in the next section.
Display
| | |
| --- | --- |
| Display Size | 5.8 inches |
| Display Type | Quad HD resolution, Super AMOLED, Dual Curve, 18.5:9 aspect ratio |
The Samsung Galaxy S8's Infinity Screen is radical. We know that Samsung makes the best smartphone screens. The Super AMOLED displays are just great. When you add edges to them, like on the Galaxy S7, they become immersive. The Galaxy S8 makes the screen such a big part of the phone that now it redefines what a display is and what it needs to be. With Quad HD resolution dual-curved sides, the Samsung Super AMOLED panels felt over the top. The Infinity Screen? It is so over the top that it feels fantabulous.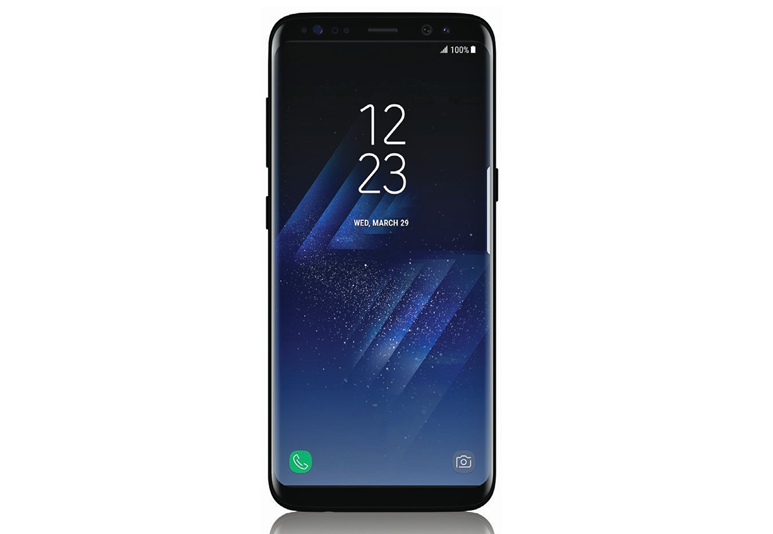 I have always preferred AMOLED displays to LCDs. They can get brighter, are more visible under sunlight and feel so much nicer to look at than LCDs. But nothing compares to Samsung's panels. However, do note that Galaxy S8's screen's aspect ratio is something you will have to get used to. The phone has become narrower than its predecessor and that's not necessarily a good thing. Now, if you watch a movie in landscape mode, it most likely will have black bars on either side. You can blame it on the aspect ratio. However, for those who do a lot of reading, this screen is great. There is more text to read through without scrolling and messaging becomes easier too, as a result.
If media consumption is your primary criteria, there is not better display than that of Galaxy S8 in the market. Brilliant job, Samsung!
Performance
| | |
| --- | --- |
| Processor | 2.35GHz octa-core 64-bit Exynos 8895 |
| RAM | 4GB |
| Internal Storage | 64GB (expandable up to 256GB) |
| Dual SIM | Yes |
Usually, this is the department where I get to complain. My rant continues in the Samsung Galaxy S8 India review. After all, like last year, Samsung brings its flagship phone to India but forgets to bring the fastest processor available. Make no mistake, the Exynos 8895 is a great chip. The same 10nm process which it used to make Qualcomm Snapdragon 835 chip has been used to make this too. So, while I may complain, I do not doubt the Exynos chip's power.
As far as RAM goes, 4GB is not an eyebrow-raising number. After all, OnePlus 3T has 6GB RAM. However, to handle the tasks thrown at it, the Galaxy S8 does not any more RAM than what it has. With 64GB internal storage on board, you may think it is not enough. However, a microSD card may just suffice your needs. The Galaxy S8 can accommodate it and this makes it somewhat unique in this segment. Why? More companies are switching to Apple-style storage-based variants. At least by not going that way, Samsung does not have to brainstorm for days about the Galaxy S8's price.
Also Read: 5 Best Alternatives To Samsung Galaxy S8
Please do not ask me for benchmark numbers. They have no use here. A flagship phone is the cream of the crop from its maker. If it cannot handle power usage with ease, it is not a flagship. Simple as that. Also, if Samsung is making the Snapdragon 835 chip, don't you think it will make an equally powerful Exynos chip?
Camera
| | |
| --- | --- |
| Primary (rear) Camera | 12-megapixel with flash |
| Front Camera | 8-megapixel |
| Features | Optical image stabilisation, auto focus, f/1.7 aperture, 4K video recording, selective focus, auto mode, pro mode |
There are fewer phones that take better photos than a Samsung smartphone. You may not think much of these cameras on paper. However, in real life, their photo quality is great. There are so many features packed into the cameras that you will not believe they can fit in. Of these , the f1.7 aperture and auto focus for both cameras is something of a delight. You will still get a bit over-sharpened images. However, they are not that big a concern.
I have said in an earlier review that I am not a camera guy. Aside from shooting on auto mode, I can very much screw up a great camera. So, my observations come from that of a smartphone camera user on auto mode. And I can tell you in this Samsung Galaxy S8 India review that leaving its cameras on auto mode is something you will not regret. Judging by that I can safely say that every adjustment to camera setting from that point is a step-up.
Also Read: Samsung Galaxy S8 VS LG G6 Spec Sheet Comparison
OS and Features
Android 7.0 Nougat
TouchWiz UI skin
Fingerpint reader
Iris scanner
Face Scanner
Samsung S Health sensor
Water resistant
Multitasking
Bixby Virtual Assistant
USB Type-C
The Samsung Galaxy S8 is filled to the brim with features. Let's start with the OS first. There is the latest Android 7.0 Nougat on the Galaxy S8. The TouchWiz UI skin sits atop it. While I am not a fan of skinning Android OS, this time around, I can make peace with it. Due to this skin, the Home, Return and Multitasking buttons on the Galaxy S8 get a new look. I am all for it.
A second camera up front is for eye scanning and facial recognition. I am yet to come to terms with either feature. I will prefer that more phones come with such features before I have to try them. Also, the fingerprint reader is sitting at such a wrong spot that it may well have been at a corner of the phone. My finger never accidentally rests anywhere near the camera. Giving a fingerprint reader there is something I can't wrap my head around one bit. Also, not a circular unit but a rectangular one. It is a recipe for mistakenly registered fingerprints.
Another feature worth talking about in this Samsung Galaxy S8 India review is Bixby. Bixby is Samsung's own virtual assistant. However, unlike Google Assistant, it works on local level. This means it is not capable right now to go on internet and search for something, if you ask it to. As a work in progress, I can handle it. However, for now, it is just causing redundancy. After all, in the presence of Google Assistant, why will I use Bixby?
Battery
| | |
| --- | --- |
| Battery Size | 3000mAh |
| Features | Fast Charging, Wireless Charging |
I have been a fan of Samsung Galaxy S phones' battery life and nothing changes with the Galaxy S8. With my usage, I can actually make the battery last for almost three days on a single full charge. Why? If I have to write pieces such as these for you daily, I am not left with much time to do anything else. Calling, messaging, checking mails, listening to music, a little bit of gaming and watching videos is how I use my phone in free time.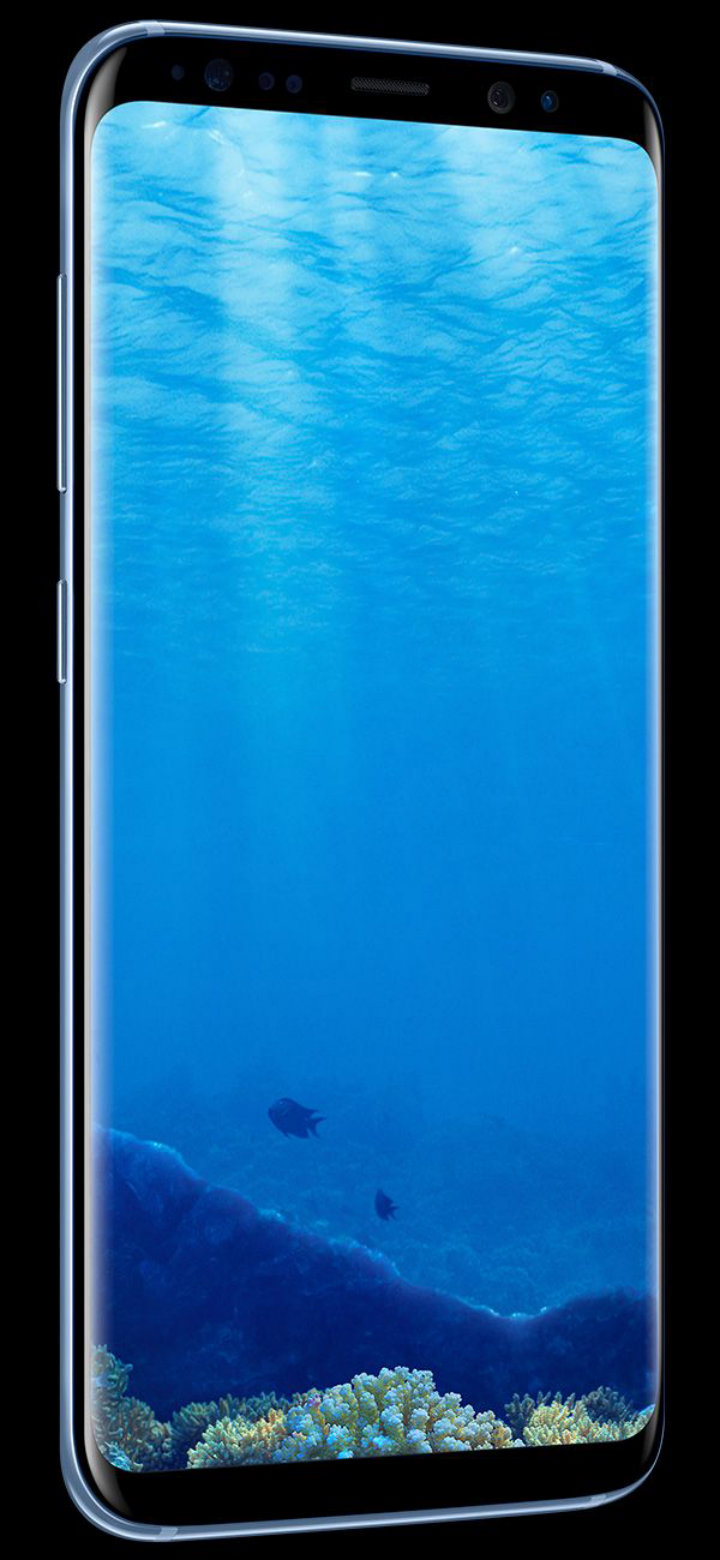 One thing I am thankful for is Fast Charging. If I have to choose between Fast Charging and Dash Charging, I will always choose the former. Why? In a pinch, all you need is a bit of juice to keep your phone running. Dash charging is good if you need to fully juice up your phone. Fast charging is for people on the run who do not always get more than 10 minutes to juice up their phones. The fact that Galaxy S8 can do the same trick when charging wirelessly is fantastic.
If I buy this phone as my daily driver, I will buy the wireless charger for its novelty and ease of use. Though the unit will require more care from my end than a wired charger. A small issue, but worth it.
Samsung Galaxy S8 India Review – Conclusion
As the first flagship smartphone launch from a Korean company, the Galaxy S8 sets new benchmarks. Be it design, features, performance or battery life, this phone impresses in every department. A few niggles aside, I need to be nitpicky to find faults with this phone. The Samsung Galaxy S8 breathes new life into the flagship smartphone segment. It not only tries to do something new but coming good on it too. Finally, Android market has a phone worthy enough to scream at Apple, "Now show us what you got!" THe Samsung Galaxy S8 India review can thus be summed up in one line – It's Samsung's time now.
More related stories below: