Jabra has launched a pair of new technically advanced earbuds. The company is touting the new Jabra Elite Sport as 'true wireless sports earbuds'. The new 'Elite' series earbuds promise superior sound along with strong battery life and advanced personalized fitness analysis. Read more to find about Jabra Elite Sport Price in India, Specifications, and Features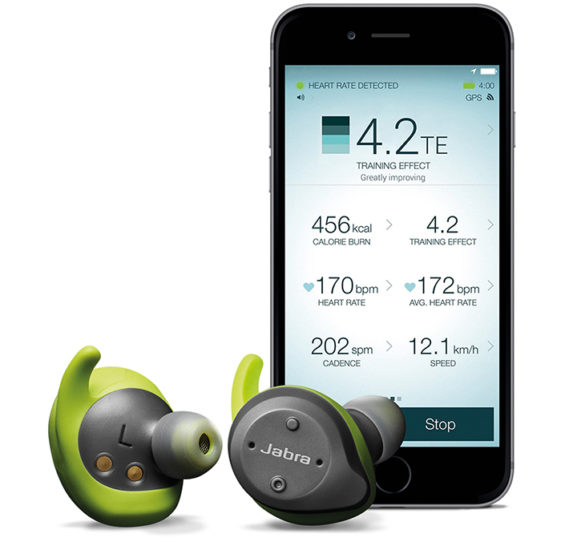 Pricing and Availability
The Jabra Elite Sport is priced at Rs 18,990 in India. It will be available from August 08, 2017. The Jabra Elite Sport comes with three years extended warranty against sweat. It also comes with IP67 rating which means it can last at least 30 minutes in up to one meter of water.
Also read: 3 Cool Raksha Bandhan Gifts For Tech Lovers
Jabra Elite Sport Features and Specifications
Up to 4.5 hours of music and calls
9 hours additional charge from the portable charging case
Flexible wearing options with single or stereo earbud use
Integrated Jabra Sport Life app
Supports all leading third-party fitness apps
Integrated Training Management
Secure fit
Supports all major smartphone operating systems, including Android & iOS
Superior sound with four-microphones for intelligent switching during calls
Advanced personalized fitness analysis
In-ear heart rate monitor
Automatic fitness level testing of VO2 Max, recovery advisor, and race predictor
In-ear audio coaching with real-time feedback
Waterproof (IP67 rating)
Three-year warranty against sweat
The Jabra Elite Sport is completely wireless and offers in-ear fitness analysis. The incredibly light, ultra-secure earbuds come with strong battery life. The state-of-the-art earbuds can analyze external sounds and automatically switch to the earbud with least background noise. You can choose to use one or both earbuds. Additionally, an audio pass-through feature allows you to hear your surroundings at the touch of a button.
For calls, the Jabra Elite Sport uses two integrated microphones in each earbud. One captures your voice and the other focusses on external noise. Jabra claims that the earbuds overlay the two feeds, identify the background noise and remove it. Also, voice controls and audio prompts let you manage your calls without having to touch your phone.
The Jabra Elite Sport combines intelligent sound solution with personalized fitness analysis. Along with in-ear heart rate monitor, the earbuds offer stereo sound for both calls and music. You get an array of ear gels and ear wings in-box along with foam tips for passive noise-cancellation and enhanced bass. The new earbuds allow you to train without wires for extended periods. They can run up to 4.5 hours of calls and music when fully charged.
Jabra Sport Life App
The Jabra Elite Sport also offers a comprehensive range of audio training tools. The advanced personalized fitness analysis uses an in-ear heart rate monitor with 90%+ accuracy. The Jabra Sport Life app offers automatic fitness testing (VO2 Max measurement), race-time predictor and recovery advisor. The integrated app delivers these updates via real-time in-ear coaching based on your heart rate and fitness level. The personalized VO2 Max data allows you to track your fitness development over time including distance covered, pace, route, calories burnt and training effect.
Also read: Sennheiser HD 4.40BT Wireless Headphones Review: A Great Pair, If Slightly Uncomfortable
Conclusion
The Jabra Elite Sport earbuds are created in collaboration with ReSound engineers (specialist in medical grade sound solutions and Smart Hearing Aids). The combination of hearing innovations and advanced sound solutions make for a great user experience. Also, the Jabra Sport Life app offers many useful features. The new earbuds are a great solution for fitness/music lovers who have some cash to spare. Will you be adding the new Jabra Elite Sport to your cart? Let us know in the comments section below.
More related stories below: