Linking Aadhaar card number and PAN card will become mandatory from July 1. The Government of India has made an amendment to tax proposals in the Finance Bill for 2017-18. This means that you will have to link your 12 digit UID number with your PAN card to file tax returns. If you fail to do so, your PAN card will become invalid. Panicking already? There's an easy solution. Read more to find How To Link Aadhaar Card Number With PAN Card Online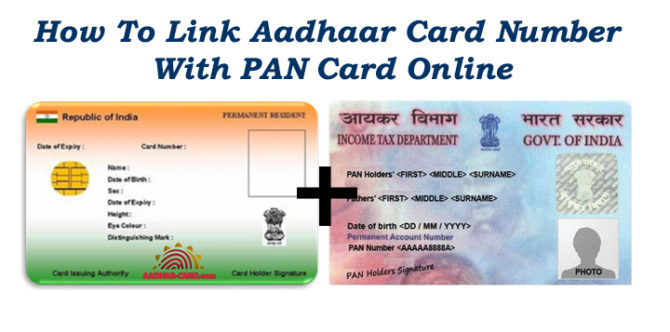 According to a new (June 9, 2017) Supreme Court judgment, all PAN cards must be linked to Aadhaar card numbers (UID) before June 30. In order to file tax returns, PAN card holders must provide their Aadhaar number to the principal director general of income tax (systems) or DGIT (Systems). With this new rule, the government aims to keep a check on tax evasion. People who do not fall under the tax limit are also required to link their cards.
You can link the Link Aadhaar Card With PAN Card in two ways. You can either use the SMS method or the Income Tax department's Income Tax e-filing portal www.incometaxindiaefiling.gov.in. Both methods are quite easy to use. You don't even need to sign into the IT website to use the e-facility. Here are the steps you need to follow:
Link Via Income Tax website
Visit the link www.incometaxindiaefiling.gov.in.
Enter your PAN card number, Aadhaar Number (UID), name as per your Aadhaar card.
Fill in the captcha code.
Click on the 'Link Aadhaar' button at the below.
That's it. Your cards are linked.
You can also choose OTP instead od captcha.
You'll receive an Aadhaar OTP to confirm the linkage.
Enter the OT.
Click on 'Save' to continue.
Additionally, you can also link the details after logging into the income tax website.
Log in to the www.incometaxindiaefiling.gov.in.
Click on Profile Settings in the top menu.
Select 'Link Aadhaar'.
Enter your Aadhaar number
Click on 'Save' to continue.
Also read: How To Use Dark Mode On Your Apps For Late Night Reading
Link Via SMS method
Type UIDPAN<SPACE><12 digit Aadhaar><Space><10 digit PAN>
Send it to 567678 or 56161.
That's it.
You can use any of the above methods to link your cards in few minutes. Remember, after June 30, the PAN cards not linked to an UID will be made invalid. We hope this guide on 'How To Link Aadhaar Card Number With PAN Card Online' was helpful. Let us know via the comments section below.
More related stories below: