Its not been a while since Google launched its new device Google Glass and its not reached in most people hands yet, but developers are on their way of launching and developing new apps for this new device. On this way Facebook launched its official app for Google Glass. Its only a basic app for accessing Facebook on Google Glass. This new app allows you to share your photos with family and friends. This is the only one thing that one would like to do on Glass.
People can access the Facebook app on MyGlass and enable it by turning the app "On". Take a photo as they normally would on Google Glass and swipe across to see Facebook audience cards. This allows them to share with friends and others on Facebook, in addition to Google+ contacts and circles. Photos shared with Facebook will appear on the News Feed with a tag line 'via Google Glass'.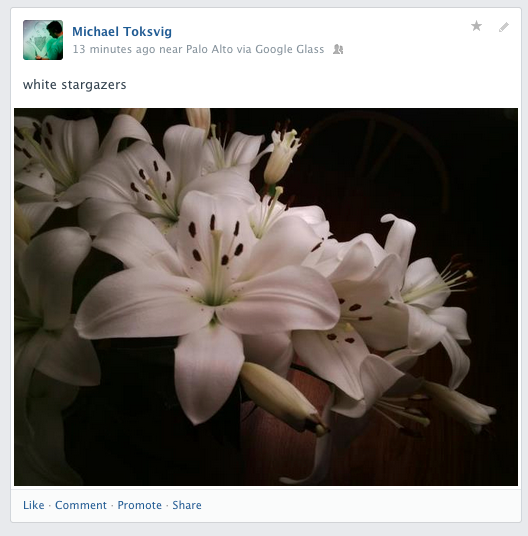 Accessing Facebook on Glass will be a new kind of experience for people, it also clears the vision of Facebook, providing its users a new kind of user experience, by working with innovative technologies like Google Glass.
For the latest technology news and reviews, like us on Facebook or follow us on Twitter.
More related stories below: