In a bid to take on Skype and Hangout apps, Facebook has announced the launch of voice calling in messenger app. Facebook's new voice calling feature will allow the users to make free video calls and have face to face conversations with the one's in their friend list. Android and iOS users with Facebook messenger app on their mobile phone can make video calls using this feature.
To initiate a video call, the user will just have to tap on the video icon located at the top right corner of the screen during a messenger conversation or chat. Users can swap the camera as well (front and rear) according to their convenience while the feature will work even  the network connectivity is not the best. Read on to find detailed information on Facebook voice-calling feature.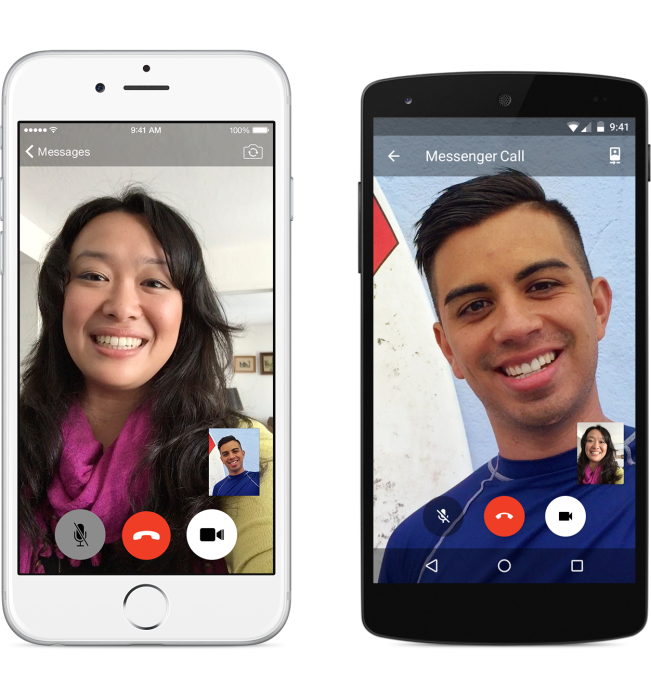 The launch of video calling feature will help Facebook further boost its customer base. Currently Facebook has over 600 million active users who use Messenger every month,
Facebook has currently rolled out the voice calling feature in its messenger app for select markets including Belgium, Canada, Croatia, Denmark, France, Greece, Ireland, Laos, Lithuania, Mexico, Nigeria, Norway, Oman, Poland, Portugal, the UK, the US and Uruguay. The feature will be rolled out in other regions in the coming days.
"Accounting for more than 10% of all mobile VoIP calls globally, Messenger already offers people the ability to make voice calls to friends and loved ones around the world. Video calling will expand Messenger's real-time communication features, enabling the 600 million+ people who use Messenger every month to reach friends from anywhere in the world – quickly, reliably, and with high quality," notes the company.
Have you tried the new Facebook voice calling in messenger app on your Android or iOS device? How was your experience? Share your views with us in the comments below!
Also Read: Top 6 Facebook Tips & Tricks You Need To Know
More related stories below: