Screen recording is popular among gaming enthusiasts. It can be used to show off skills, share tips, find jokes, show errors, etc. Read more to find How to Screen Record on Android Smartphones With Google Play Games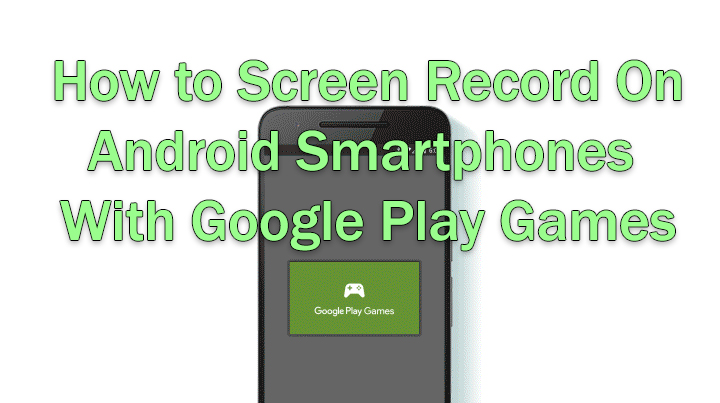 Screen recording is a pretty useful way to convey information. While popular among gamers for showing off skills and tricks, it has several other uses.
You can use the screen recording feature to creating content like video reviews, make jokes, etc. Additionally, it can be used to clearly highlight app errors, crashes, etc.
While there is no direct way to record screen on Android devices, you can find an easy workaround. Here's How to Screen Record on Android (5.0 and higher) Smartphones With Google Play Games:
Before you start, make sure you find a quiet area and good lighting (if using a camera too). Once, recorded, editing and trimming can make the video crisp and more useful.
Also read: How To Enable Bilingual Support In Google News App
How to Screen Record on Android Smartphones With Google Play Games
Download both Google Play Games and the YouTube app
Make sure one or more video games are installed on your smartphone
Choose the game you want to record and tap the app's icon, instead of Play
Tap the camera icon on the top of the screen
Choose your video settings, then tap Next
Now, you will see the video menu open in the corner, with your face in a little bubble (it will be included in the video)
Tap either the Microphone or Camera icon to disable the microphone or front camera
Now, tap the Record icon to record video
Next, a three-second countdown will start. You shall see a small red circle next to your face
Once the countdown finishes, record your content
Now, you can exit the game normally and the screen will keep recording
Once you're done, press the bubble in the corner to open the menu and press Stop
The video will be stored in your gallery. You can edit it either on YouTube or via third-party app
Note: Please remember that everything on the screen will be recorded including your actions and audio. So, keep privacy in mind.
Despite using the Google Play Games app, the screen recording feature is not limited to video games or gameplay. You can use it to record your screen regardless. Just start a video game to use the function.
Also read: How To Use Android Messages For Web On Your PC
Conclusion
While Google Play Games offers all basic features, you can use a third-party app for higher resolution, live-streaming functionality, or other features.
However, before using apps from Google Play Protect, do check the app's permissions and what it wants to access. Also, make sure the necessary features are not behind a paywall.
Also read: How To Build Alexa Home Theater System With Amazon Echo Devices
We hope the above-mentioned tips were helpful. Share your views with us in the comments section below.
More related stories below: