Google introduced an 'auto sign-in' feature to its web browser with Chrome 69. It automatically signs you into Chrome when you sign into a Google website. However, now you can sign into various Google websites like Gmail, Docs, or Drive without needing to sign into the Chrome browser itself. Read more to find about How to Turn Off Auto Sign-In On Google Chrome Web Browser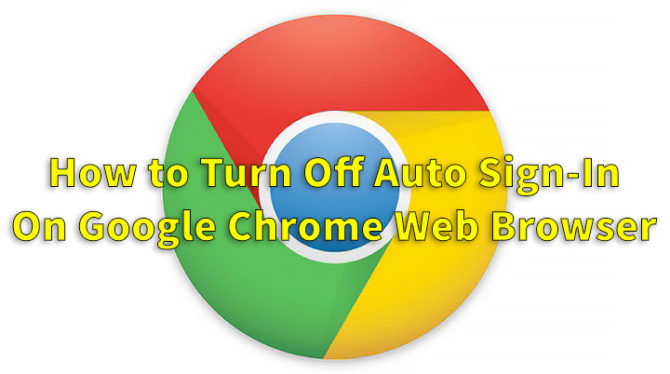 Google has finally decided to do away with the frustrating 'auto sign-in' feature. While it hasn't removed the new feature, users can easily opt out of it. This will allow you to use only a local account in Chrome or share the browser with other users without being signed in. The new option is available with Chrome 70. Here's How to Turn Off Auto Sign-In On Google Chrome Web Browser:
Also read: How To Turn Off YouTube Video Download Recommendations
How to Turn Off Auto Sign-In On Google Chrome Web Browser
Update to your web browser to Chrome 70 or newer.
Click on the icon with the three dots in the upper-right corner.
Select Help > About Google Chrome.
Update to the latest version.
Now, click the three dots icon again and select Settings. You can also enter chrome://settings into the address bar.
Scroll down to the bottom of the Settings page and click Advanced.
Next, 'Allow Chrome sign-in' option and toggle switch to disable it.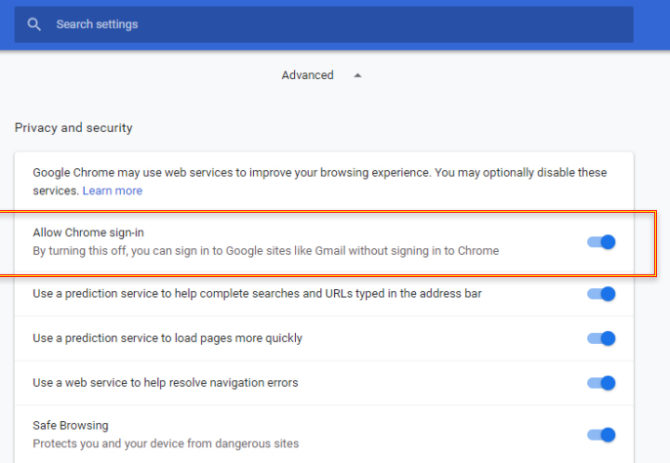 Now, relaunch Chrome.
That's it, You should be logged out.
If not, go to the Settings and click Turn Off next to your account.
Google will show a pop-up saying 'turn off syncing and sign out.'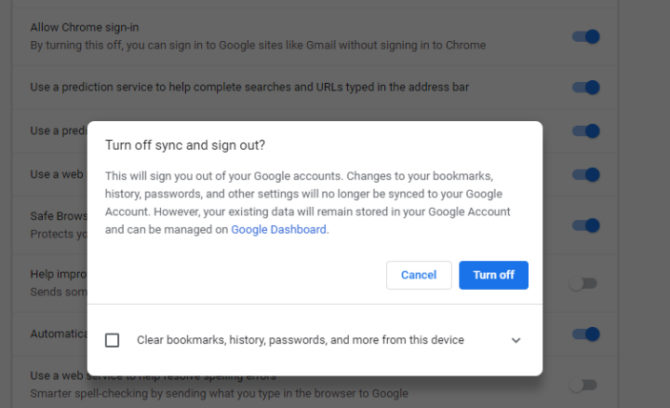 Also read: How To Use Fingerprint Sensor To Lock WhatsApp Chats On iPhone
Conclusion
Once auto sign-in is disabled, you can sign into Google sites like Gmail or Docs and remain signed out of the browser. However, be careful when you install a new Chrome web browser. The auto sign-in is enabled by default in the current version of Chrome. Turn it off before you start browsing.
We hope this article was helpful. Share your views with us in the comments section below!
More related stories below: