Android smartphones come with many multitasking features. You can easily interact with multiple apps simultaneously. Read more to find How To Use Split Screen on Android Smartphones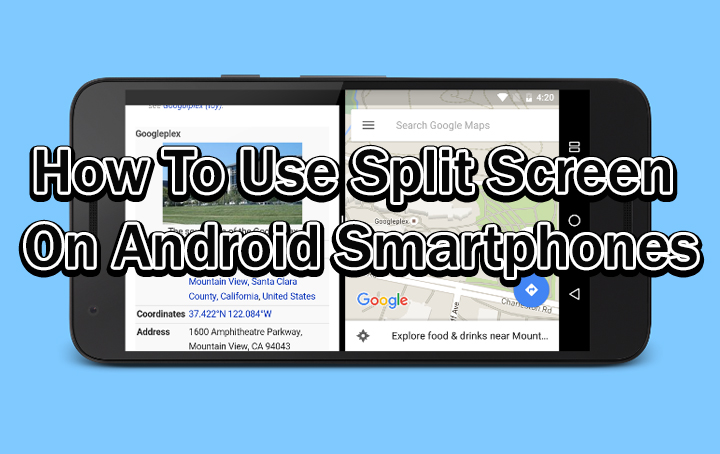 With so many apps and integrations, it can get tricky to use your smartphone efficiently. However, Android OS allows you to perform multiple functions easily.
For example, the split-screen feature enables you to easily log in to an app or website, while reading a code/OTP. Here's how to use split-screen on your Android smartphone:
Also read: How To Enable Two-factor Authentication On Your Accounts
How To Use Split Screen on Android Smartphones
Go to the Apps menu and tap on an app you want to use
Next, press and hold the navigation button on the bottom of your device
Now, your app shall move to the top of the screen
Next, chose the second app you would like to use in split-screen mode.
The second app will open at the bottom of the screen
Now, you will see two apps side by side. You can freely navigate and use both apps simultaneously
Once done, you can easily return to a single screen again. Just tap and hold the black bar dividing the two screens and swipe over the screen you no longer wish to use.
While the primary app will remain open, the second one will be closed.
Note: The split screen feature works with almost all modern Android smartphones. While it works with most third-party apps, certain apps don't support split-screen.
Also read: How To Enable Bilingual Support In Google News App
Conclusion
The split-screen feature allows you to be more productive with your smartphone. It works smoothly with the bundled apps and most third-party apps.
Also read: How To Use Android Messages For Web On Your PC
We hope the above-mentioned tip was helpful. Are you excited to try out the new feature? Let us know in the comments section below.
More related stories below: