HP has launched its HP Pavilion Wave and Elite Slice desktop PC's in the Indian market. Both devices run Windows 10 operating system and are suitable for home and workplace.
The triangular shaped Pavilion Wave provides power of a full sized desktop and is 85 per cent smaller than traditional tower PCs. Under the hood, it packs a 6th Generation Intel Core i7 quad-core processor coupled with up with 16GB of RAM.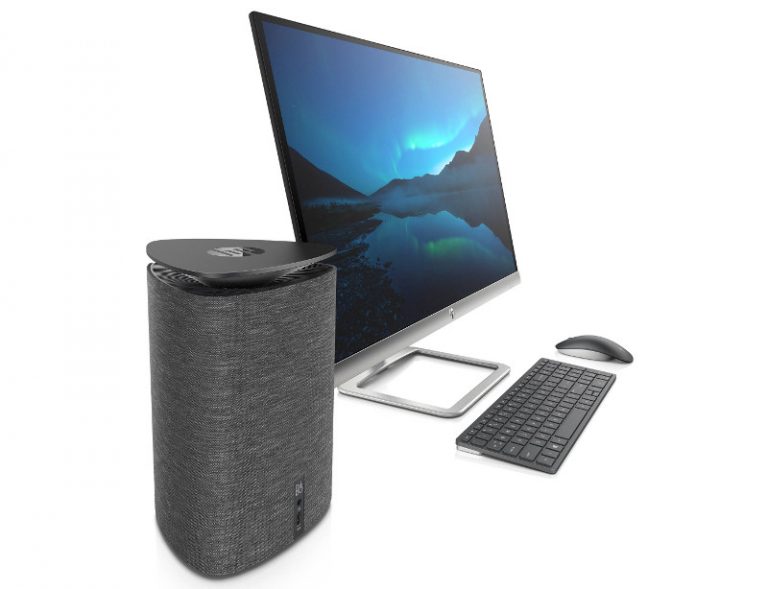 Connectivity options include 1x USB 3.1 Type-C port, 3x USB 3.0 ports, 1x HDMI port, 1x DisplayPort, Gigabit Ethernet and a microphone/headphone jack. It features dual microphones that can be used for Cortana with voice integration. The desktop comes with optional AMD Radeon R9 M470 discrete graphics.
The HP Elite Slice is a modular PC that comes in two options. One option is factory cover or stackable options to add functionality including the collaboration cover or wireless charging cover. Other option includes modules like the audio module or ODD (Optical Disk Drive) module. With the HP audio module, spoken word tuning makes virtual meetings and call experiences clear. The HP ODD module helps users in taking quick and easy back up or to archive files on CDs or DVDs.
The Elite Slice packs a 6th Generation Intel Core i7 processor. On connectivity front it offers Wi-Fi, Bluetooth, 1x Ethernet port, 1x HDMI and 1x DisplayPort. It also comes with an optional touch fingerprint sensor. There is a 360-degree dual fan pipe ring onboard that keeps the device cool.
Price & Availability
The HP Pavilion Wave will be available at Rs. 61,990 while the price of HP Elite Slice starts at Rs. 62,990.
"The HP Pavilion Wave and Elite Slice are the result of HP engineers and designers reinventing the desktop by rethinking its shape, size and look while adding functionality to enable new use case," said Ketan Patel, Director, Personal Systems Category, HP Inc. India.
Also Read: HP EliteBook Folio, Elite x2 1012 Business Notebooks Launched In India: Details Inside
More related stories below: