Intel has announced the launch of Intel Core i7-6700K and Intel Core i5-6600K processors for desktops and supporting Intel Z170 chipset at the Gamescom 2015 event in Cologne, Germany. Both the processors are based on Intel's Skylake architecture and are targeted towards gamers and overclockers.
The i7-6700K comes with base frequency of 4.0GHz and supports Intel's Hyper-Threading scheme while the Core i5-6600K has base frequency of 3.5GHz. The i7 has L2 cache of 8MB as compared to 6MB L2 cache of i5 chipset. Both the i7-6700K and i5-6600K processors support DDR4 memory and up to 4 cores at 4.0 GHz base frequency. They come with four cores and integrated Intel HD 530 graphics.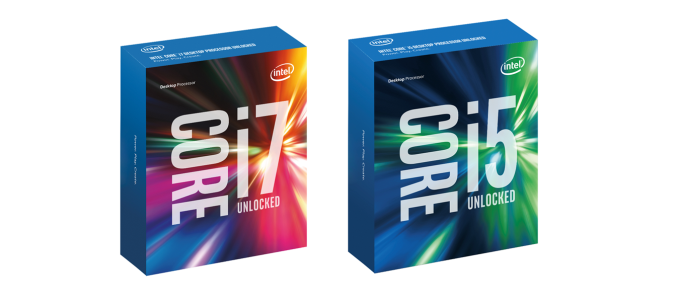 The newly launched Intel Core i7-6700K and Intel Core i5-6600K processors are said to have laid the base for Intel's upcoming sixth generation Intel Core processor family as well as Intel 100 Series chipset which will be launched by the end of this year in 2015.
"Targeted especially at gamers and overclockers, these new products are on display with Intel hosting a modding contest showing off the cool and creative things people love to do with the desktop platform," says Intel.
Intel has also showcased its new Thunderbolt 3 technology alongside Intel Solid State Drives at the Gamescom 2015 including 800GB model in the Intel SSD 750 series for enhanced performance.
Besides the launch of the two processors for desktops, Intel has also announced its plans about the launch of sixth generation Intel Core processor "K" SKU for enthusiasts notebooks which will be the first unlocked enthusiast "K" SKU for mobile. The launch is said to be held later this year.
Price and Availability
The Intel Core i7-6700K & Intel Core i5-6600K processors are priced at $350 (approximately Rs. 22,300) and $243 (approximately 15,500) respectively.
Stay tuned with us for more updates!
Also Read: Intel Compute Stick Launched In India: Price & Features
More related stories below: