'Apple is going to launch a new iPhone that will support dual SIM feature', sounds good, but 'no' there is not any type of news from Apple. I am just kidding and don't expect it from Apple in the near future too. Users want this feature because it's not good to carry two phones at a same time. And it becomes very frustrating some time switching your SIM card time to time and even when you are travelling to other countries than it becomes a hazard switching SIM card. Apple iPhone has many features that a user want in his phone, but this feature of dual SIM capability is not going to available in iPhone. But still you can use alternative of dual SIM capability by kickstarter's SIM+.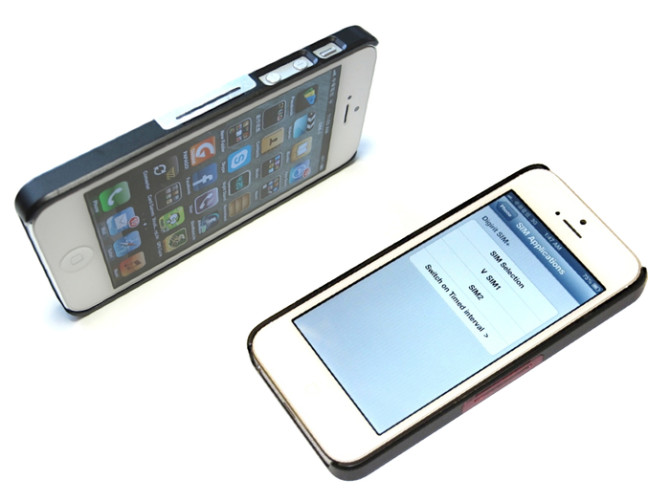 Video Tutorials: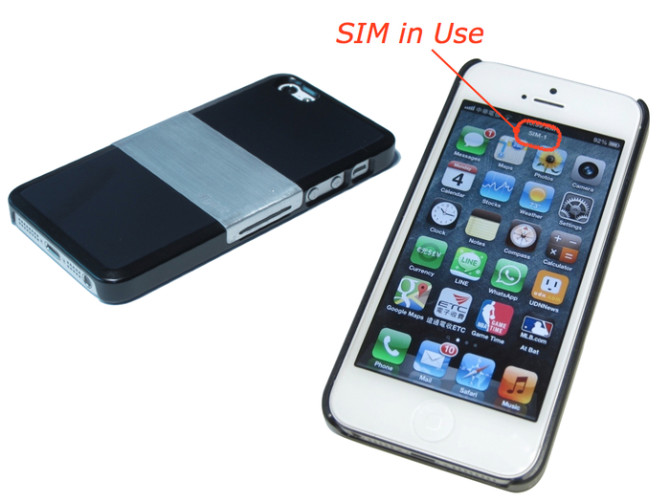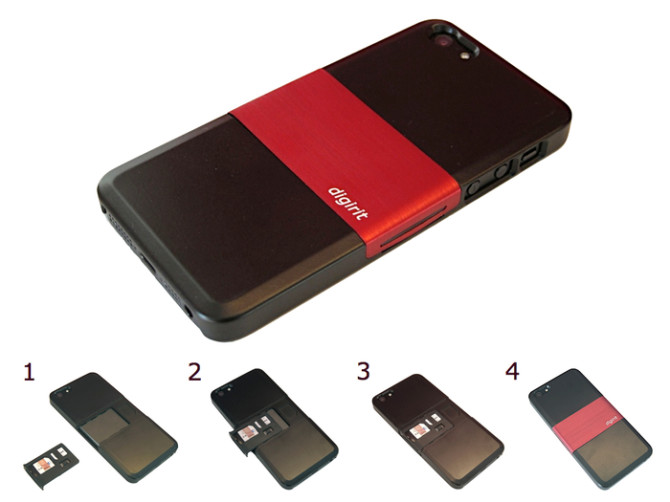 SIM+ is a iPhone cover that let you insert two SIM and a storage card too. Currently SIM+ is only available for iPhone 5. There are three slots in SIM+ first slot is for Nano SIM cards and second slot fits Micro SIM cards. And one storage slot for a third SIM card. This coves works as a SIM switcher so you can switch to any SIM of any carrier, any country and any network. There is no need to install any type of third party software or app on your iPhone 5, you just need this cover.
The price rate of single SIM+ shipping is $10.
1 SIM+ = $10 shipping
2 SIM+ = $10 + $5 = $15 shipping
3 SIM+ = $10 + $5 + $5 = $20 shipping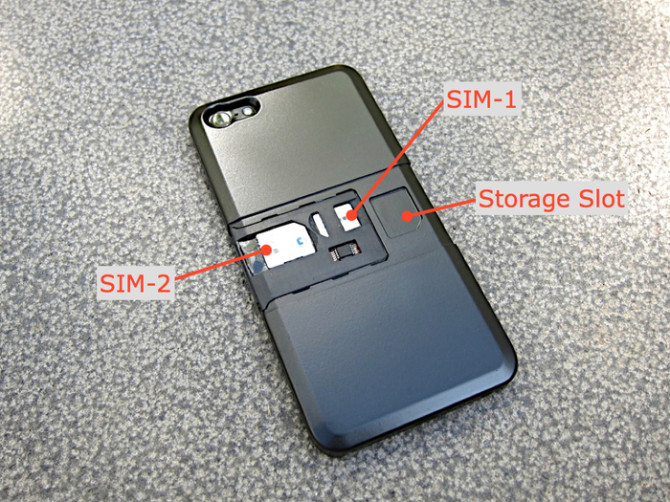 The company also has a Nano-to-micro SIM adapter that let you insert two micro SIM cards instead of one Nano and one Micro SIM cards. The main drawback of this product is that you cannot use both SIM cards active at a same time, one SIM card can be active at any given time. So that you cannot receive calls and messages from both SIM at the same time. You have to use switcher to switch from one SIM to second SIM. And even you can use Time Interval feature. This switching takes approximately 45 ~ 60 seconds for the new SIM card to get reception. To see which SIM is active on your iPhone just do –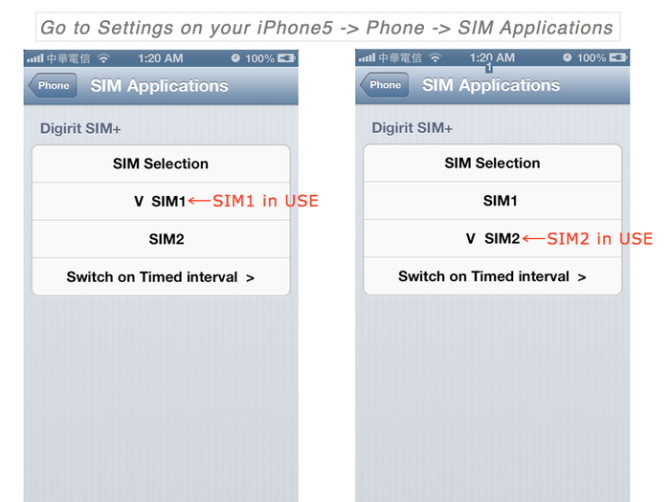 Suppose if your iPhone 5 is locked with specific carrier than all the existing restriction that your carrier has placed on your SIM card uses still apply. And you will still only be able to connect SIM cards from that carrier.
More related stories below: