Lenovo IdeaPad Z510 is the latest model in Lenovo IdeaPad series with premium multi-media features like powerful processor, graphics performance , stylish design along with an integrated DVD reader and writer and superior audio quality. Priced at INR 52,954 this device is surely a power packed machine along with pre-installed latest operating system Windows 8.1 from Microsoft .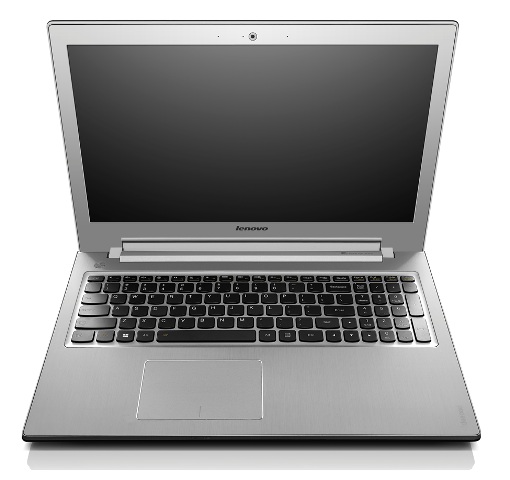 The device sports a 15.6-inch HD LED display with a weight of 2.2 Kg. The Lenovo IdeaPad Z510 is running on 4th generation Intel Core i5 and i7 processor along with an NVIDIA graphics processor for superior graphics and performance. The IdeaPad Z510 has 8GB of RAM so that it can play any sort of high game and applications out there without any lags. The 8GB RAM on board also insures the healthy multi-tasking on this device. As I said earlier Lenovo is shipping this device along with the latest iteration from Microsoft Windows 8.1. So like other devices out there in the market who comes with Windows 8, you don't need to update your device to Windows 8.1.
There is a 1-megapixel camera at front, which Lenovo claims can record HD videos. Moreover, your Skype calling looks very sharp and decent according to Lenovo.
On the connectivity front, it has a USB 2.0 port along with a USB 3.0 port too. The Lenovo also placed an HDMI port too with it so that you can connect it to the larger display. It also comes with 2-in-1 card reader. Other connectivity options are Bluetooth, Wi-Fi as usual.
The IdeaPad Z510 packed with powerful DVD writer and reader so that you can write your DVDs and CDs. The device has a white backlit keyboard so that you can type in low light as well. The IdeaPad is also integrated with Multi-touch touchpad that will surely capable of pinch to zoom like functions.
The IdeaPad also comes with Effective energy manager that protects the long term durability of the battery and uses advanced energy  saving technology to increase time spent between charges. The OneKey recovery option making data backup and recovery simple.
As I told you that it is a premium device with premium features, it has JBL Speakers with Dolby Home Theatre certified. That will surely fulfil any music lover requirements of listening. The device is priced around INR 52,954 and will be available at all Lenovo Exclusive stores along with Multi-brand outlets too.
Lenovo IdeaPad Z510 Specifications
2.2Kg weight
15.6-inch HD LED Display
4th Gen Intel Core i5 & i7 Processor
NVIDIA Graphics card
Hybrid 1TB SHDD Storage
8GB NAND Flash
Windows 8.1 operating system
1-megapixel HD camera
HDMI, USB 2.0, USB 3.0 and 2-in-1 card reader
DVD reader/writer Drive
White Backlit keyboard
Multi-touch Touchpad
JBL Speakers and Dolby Home Theatre
Price INR 52954/-
For More Stay tuned with   Intellect Digest India   and like us on   Facebook   or follow us on   Twitter  .
More related stories below: