LG Electronics on 30th July 2013 announced it's smallest and portable LG PD233 Pocket Photo Printer in India. LG pocket photo printer is literally pocket sized and therefore prints pocket sizes pictures totally justifying it's name. The photo printer is one of the smallest and lightest mobile phone printing devices ever developed that works well with both Android and iOS devices.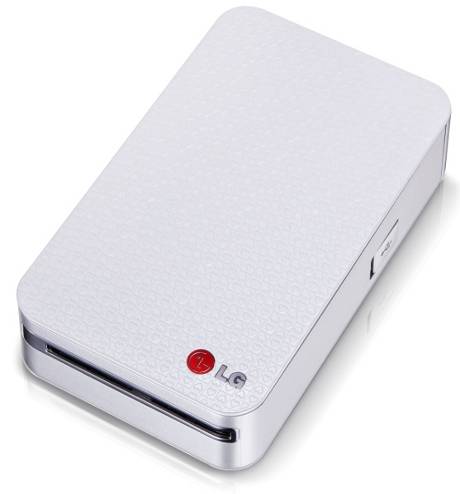 The pocket printer produces 5.1 x 7.6cm (2 x 3 inch) prints, perfect for sharing or displaying directly from the mobile device that too on the go. The mobile photo printer has inbuilt battery which powers the device and wireless technology which pairs up the with Android or iOS device and prints photographs effortlessly. The printer make use of inkless printing technology from Zink which does not need any ink cartridges. ZINK's inkless paper system preserves images longer and produces less smearing.
The LG Pocket Photo Printer can also print QR codes on photographs which makes it easy to link any physical image with an online community by accessing the QR codes with any barcode scanning app. Printing photographs on the mobile printer is possible after downloading and installing the free LG Pocket photo app. The Pocket Photo App also includes templates and allows editing, decorating, re-coloring etc. to enhance pictures for any occasion for example the Pocket Photo App can be used to print customized birthday invitations, thank you cards, or even business cards with a personal QR code.
LG Pocket Photo Printer is available across LG stores for Rs.14,990/- starting today.
More related stories below: