Twitter has added a new feature that will allow you to decide who can respond to your tweets. You can enable this before sending a tweet. Read more to find about How To Enable Limited Reply Feature On Twitter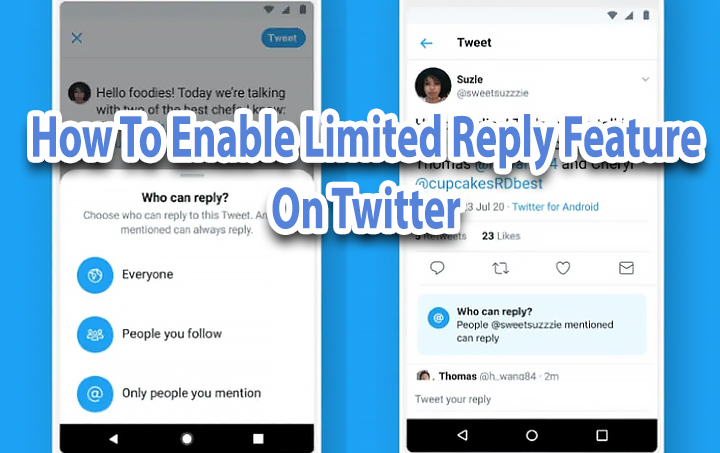 Twitter has finally rolled out its limited reply feature for all users. It will help users avoid unwanted replies.
The company claims that the new settings will help "users feel safer, have more meaningful conversations, and yet see a different point of views".
The new feature will allow users to choose who can reply to a tweet (before sending) – people they follow, only the people mentioned in the tweet, or everyone (default setting).
The Limited Reply feature is now available for all Android and iOS users. You can also use the new option on the Web version.
Also read: How To Check & Update Android Version On Your Smartphone
How To Enable Limited Reply Feature On Twitter
Type in Tweet
Now, look for a small globe icon at the bottom of your tweet
Next, choose one of the three options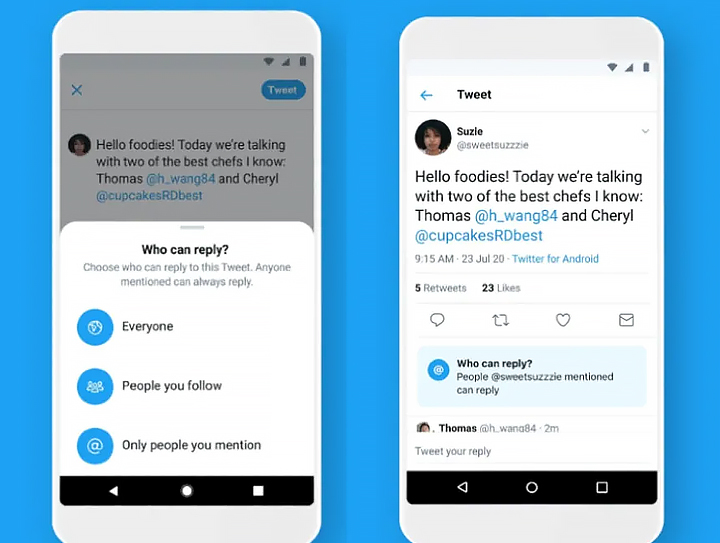 Note: If you don't click on anything, the default option allows everyone to reply. Also, if you use the limited reply options, your Tweets will be labeled as such.
While everyone will still be able to view/ like/ retweet these tweets, the reply icon will be greyed out for people who can't reply.
Also read: How To Stop Apps From Using Your Facebook Data
Conclusion
Twitter claims that during the testing phase, people felt more protected from spam and abuse. There was no uptick in unwanted Direct Messages as well (60% didn't use Mute or Block).
"Sometimes people are more comfortable talking about what's happening when they can choose who can reply. We've seen people use these settings to have conversations that weren't really possible before," said, Suzanne Xie, director of product management, Twitter.
The social media platform hopes to allow people to sensitive conversations (about politics and social issues) without facing disproportionate backlash in the form of hateful and abusive replies.
We will have to wait and see how the new feature affects the social discourse on the popular micro-blogging site.
Also read: How To Share Screen On Facebook Messenger Video Calls
We hope the above-mentioned tips were helpful. Please share your views with us in the comments section below.
More related stories below: