Chinese smartphone maker OnePlus has resolved the legal dispute with Indian handset manufacturer Micromax. OnePlus, in an official statement announced that the legal proceedings between the two companies, Micromax & OnePlus have been resolved as well as both the companies have withdrawn the cases with mutual consent. As a result OnePlus One users will continue to get OTA updates from Cyanogen in-line with its users in other global markets. The controversy began in December 2014 when Cyanogen partnered with Micromax and gave exclusive rights to Micromax to sell Cyanogen OS based smartphones in India.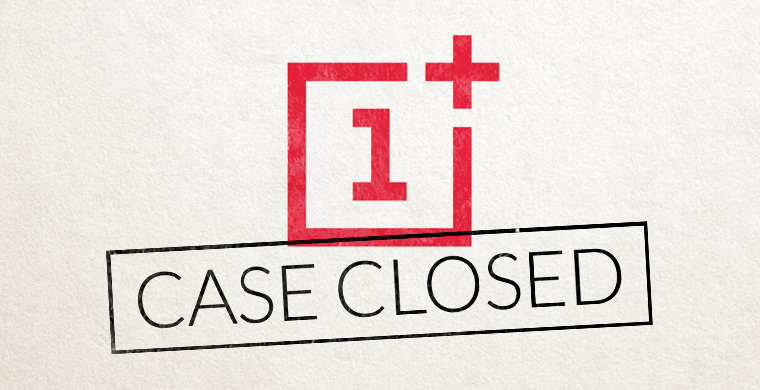 This collaboration took place ahead of OnePlus One launch in India. Micromax then complained that OnePlus has infringed its exclusive rights with the launch of One smartphone in the country since OnePlus has non-exclusive licensing partnership with Cyanogen. Micromax launched its Cyanogen 11 based phone Yu Yureka in mid-December in India.
OnePlus then reported that it had put in "major expenses for creating a brand exclusivity to Indian customers mobile phones with Cyanogen operating systems" and the company will suffer "irreparable harm and loss if the defendants are permitted to continue with their illegal acts in violation of the agreement between Micromax and Cyanogen". Now that the dispute between the two companies is over, OnePlus One users will get over the air updates from Cyanogen.
"The month of December last year was a momentous occasion for the OnePlus family. We launched our flagship phone, the "OnePlus One" much to the delight of our consumers here in India. And then we unexpectedly got hit by a legal snag! For reasons that were made public earlier, we had to take a legal recourse to protect our rights in light of the proceedings initiated by Micromax," said OnePlus in a blog post.
"OnePlus remains vindicated of the recent trials and tribulations that has surrounded the company due to legal tussle with Micromax over exclusivity on CyanogenOS. We are happy to confirm that all 'OnePlus One' users in India will continue to receive OTA updates from Cyanogen in-line with our users in markets around of the world," said Vikas Agarwal, General Manager – India, OnePlus.
Stay tuned with us for more updates from gadgets world!
Also Read: OnePlus Rolls-Out Android Lollipop-Based Oxygen OS for One Smartphone
More related stories below: