Nokia made available its second Android smartphone Nokia XL in India. The Nokia XL is available at its online store at price INR 11,489. The dual SIM smartphone is available only in Green colour right now and will be shipped in five business days. The Nokia XL was announced at Mobile World Conference in Barcelona along with Nokia X and Nokia X+.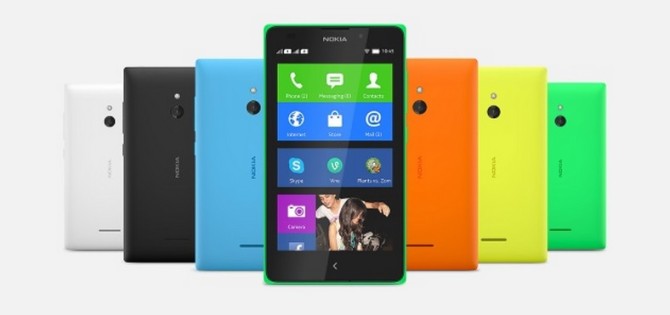 Talking about the specifications of the Nokia Xl, the smartphone is 10.8mm thick along with 190gram weigh. The 5-inch capacitive touch display boost 800*480pixel resolutions. The smartphone runs on 1GHz dual core Qualcomm Snapdragon processor along with 786MB RAM. The Nokia XL runs on same platform as Nokia X. The Nokia XL runs on heavily customized Android 4.1 Jelly Bean operating system that we call Nokia X software platform.
On the back of the smartphone, there is 5-megapixel autofocus rear camera along with 2-megapixel front camera for video calling. There is 4GB internal storage in the device along with up to 32GB memory card support.
On the connectivity front, there is 3G, Wi-Fi, Bluetooth 3.0 and GPS. The smartphone has 2000mAh battery. The smartphone is a dual SIM smartphone and it comes in Black, White, Cyan, Orange, Yellow and Green colors.
The Nokia XL comes preloaded with Nokia MixRadio, Facebook, Twitter, WeChat, Viber, and Skype.
Nokia XL specifications
10.8mm thick and Weight 190 g
5-inch capacitive display
800 x 480 pixels resolution display
1 GHz dual-core Qualcomm Snapdragon processor
Android 4.1 Jelly Bean (Nokia X software platform)
768MB RAM
5-MegaPixel autofocus rear camera
2-MegaPixel front-facing camera
4GB of Internal storage
Memory card support up to 32GB
3G, Wi-Fi, Bluetooth 3.0, GPS
2000 mAh battery
Dual SIM(GSM+GSM)
Comes in Black, White, Cyan, Orange, Yellow and Green colors
Priced at INR 11,489
Expert Opinion
Nokia is known for its solid build quality phones, same thing we have seen in Nokia X, same thing Nokia XL also follow. But the design is only one factor of choosing a smartphone, overall performance of the device also  matter, you are making a device that looks great from top and one eagerly buys it too. But when one starts using it, start facing problems because manufacturer made a lot of changes and its not the familiar Android phone. Removing Google services and customizing the operating system as last that its soul too just washed away, does not make sense. It's good that you have added your own services too, but limiting users to them, does not make sense, even Apple loves to integrate Google services to their smartphones. If you love a device with different colours shells then it's for you, but if you think that Nokia made an Android powered smartphone, and you are going to buy it just because of Nokia+Android combination, then you may not get that experience, because it's just Nokia's own operating system environment built on top of AOSP (Android Open Source Platform).
More related stories below: