Under the Make for India initiative, Samsung has brought numerous products to the markets in the recent times, which are designed for the Indian consumer. Under this initiative, Samsung offers its printer series with two models- M2876ND Mono Multifunction and ML-1676P Mono Single Function. Both printers are designed keeping Indian weather and work conditions in mind. Read on to find Samsung Xpress M2876ND Mono Multifunction printer review (with video).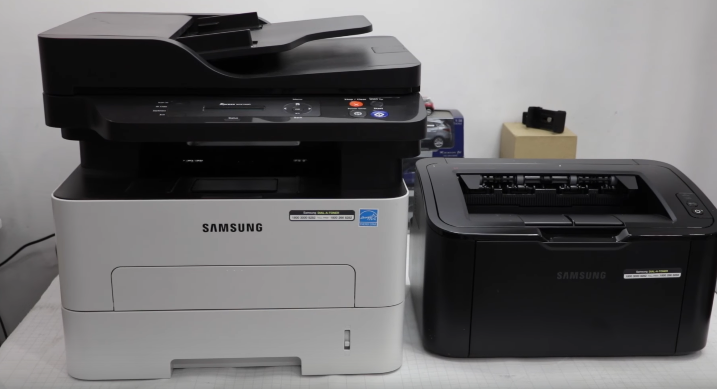 Samsung Multifunction Xpress M2876ND Printer: Functions
The Samsung Xpress M2876ND Mono Multifunction printer is a laser printer which prints, scans and can also fax documents. It is a multi-function device and can also work with Mobile phones.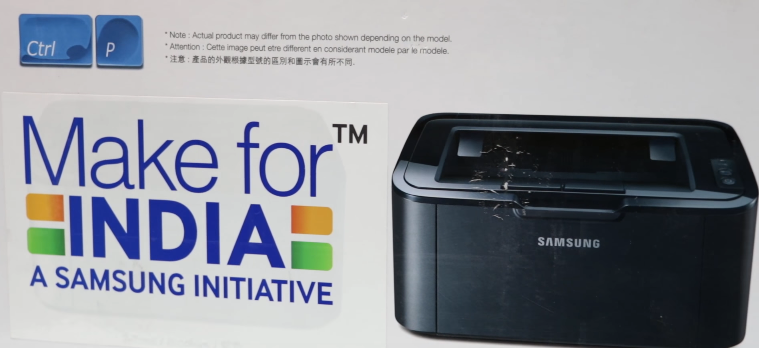 Let us start by looking at some common challenges which we face while using printers. Here's how Samsung's Multifunction Xpress M2876ND printer offers solution to some problems that Indian consumers face with conventional printers.
1. Problem: Paper gets jammed in the printer
Paper getting jammed in the printer is something that most of you might have faced while using a conventional printer. Moreover, sometimes multiple papers are pulled while printing. But how to get rid of that mess? If you pull out the paper and it gets partially stuck inside the printer, you are likely in a bigger trouble as you will have to call a service engineer to get it removed.
Samsung Printers Solution: These Samsung printers come with an automatic Paper Jam Recovery which means that you don't have to worry about paper getting jammed in the device. And even if the paper gets jammed for some reason, removal of jammed is very simple. The printer also recognizes if a print has failed and reprints that page again if it got missed because of a paper getting jammed.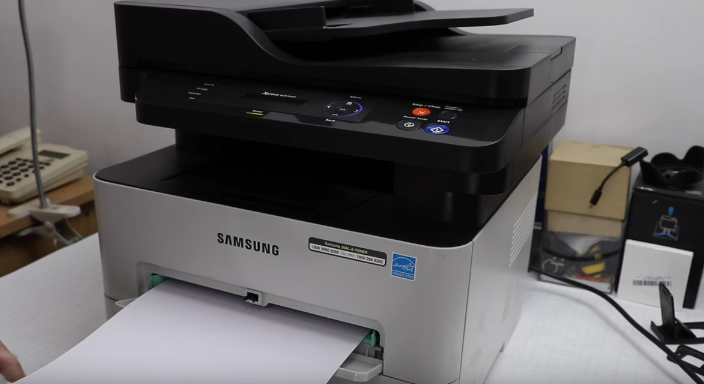 2. Problem: Poor quality prints due to poor quality papers being fed to the printer
Considering the Indian weather conditions, sometimes the papers fed to the printer may not be in their best condition. At times, papers get moist because of high humidity or bad weather which most conventional printers can't handle and produce poor quality prints. They create uneven print quality or in some cases even jam the paper.
Samsung Printers Solution: The Samsung printers come with moisture absorbing fuser which heats up and dries the paper before printing so that the moisture is removed before printing. Thus, even if the paper being fed into the printer is moist, the printer will deal with it and not let it jam the printer or spoil the print.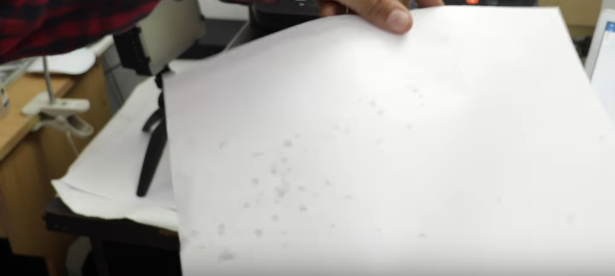 3. Problem: Crumpled paper gets stuck in the printer
If the paper being fed in the conventional printers is not perfectly smooth or free from any creases, there are high chances of paper getting stuck inside.
Samsung Printers Solution: Samsung printers come with a specially designed paper pick-up roller which pulls the paper strongly and smoothens out any unevenness. Moreover, the moisture absorbing fuser we mentioned above, also helps to smoothen the uneven parts of the paper which gives a perfect print even when a crumpled paper is fed to these printers.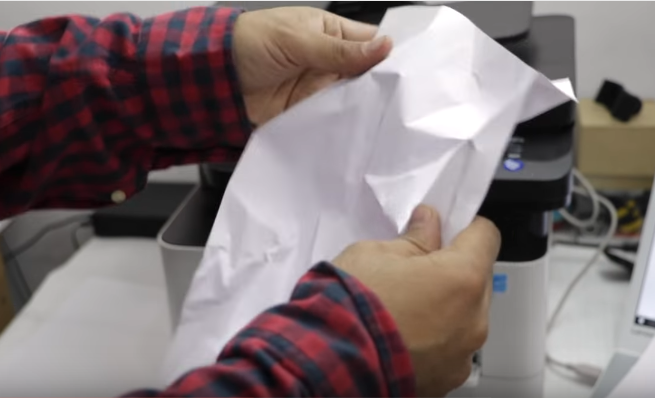 4. Problem: Fading of printed material with time
The prints produced by conventional printers are prone to get spoiled due to accidental water or liquid spillage on the paper.
Samsung Printers Solution: To solve this problem, Samsung printers use non-magnetic ink toners that last very long and the prints also don't fade. The ink of the Samsung Xpress M2876ND Mono Multifunction printer has a special polymer constitution which makes it spill resistant. The print won't spoil even if some water or coffee spills accidentally on the paper. This feature is very critical if you are printing valuable documents like legal documents and you want to preserve them for long time.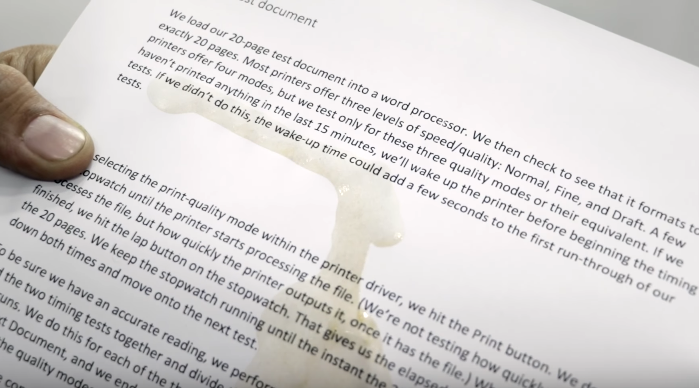 5. Problem: High cost of printing.
Taking out print outs using conventional printers is usually expensive.
Samsung Printers Solution: The Xpress M2876ND Mono Multifunction printer helps by being highly thrifty on cost of printing. It comes with an Eco-Mode that reduces the toner consumption by up to 30% which in turn, reduces the printing cost. This feature lets users remove images and bold type fonts which require high toner consumption. It has a duplex printing feature that prints on dual sides and prevents paper wastage from one-sided printing. There is also an Eco Simulator feature that lets users see the estimated reduction in percentage of CO2, electricity and paper use with the selected settings.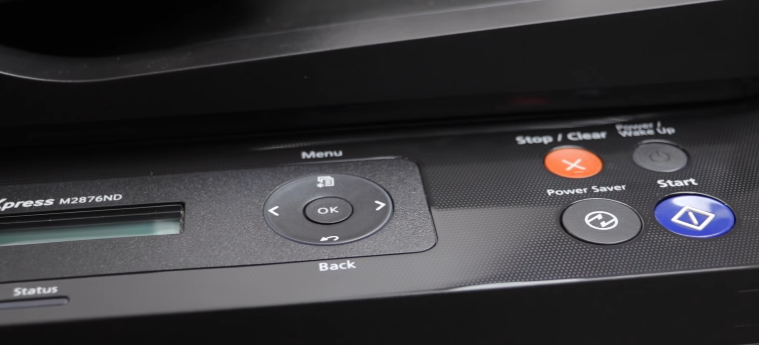 6. Problem: Complex printing process
Many conventional printers have complex and chaotic printing process that leaves users puzzled.
Samsung Printers Solution: Printing using the Samsung printer is very simple. Samsung has unified drivers for Windows, Linux and Mac which allow one driver to be installed for all the Samsung printers. The driver automatically detects the OS type and version itself thus reducing the installation effort by the user. Besides PC's, it also directly prints from Android mobile devices using Samsung Mobile Print App which works with USB OTG. If also lets users preview and edit the document on their mobile phone before printing.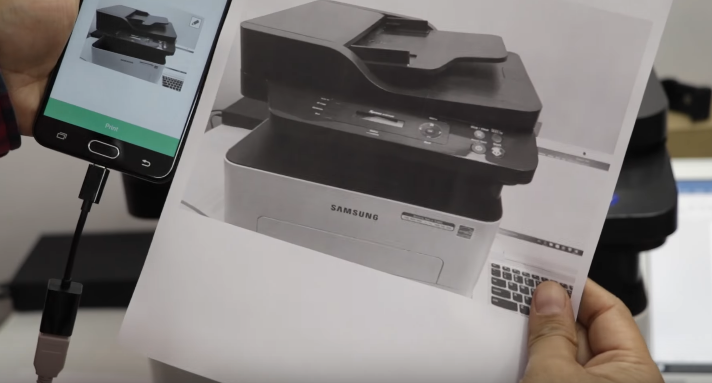 7. Problem: Health Risks
There are potential health risks associated with conventional printers. Usage of toxic materials in toners and emission of toxic materials can lead to serious health related problems.
Samsung Printers Solution: The Samsung printers are not just feature rich but are also safe from health perspective. They have been certified by a reputed and independent international agency TUV Rheinland to be free from health risks or toxic emissions.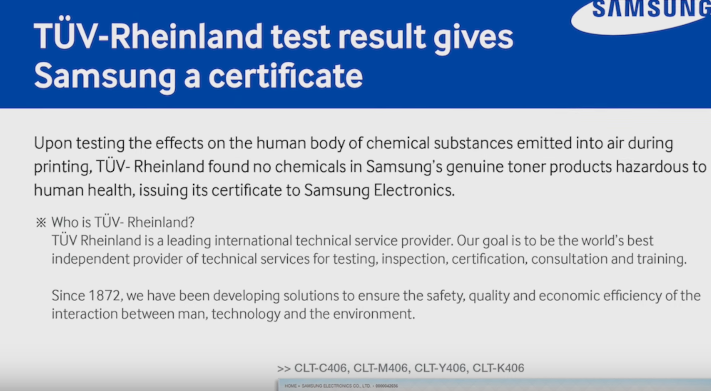 Verdict
Using Samsung Xpress M2876ND Mono Multifunction printer, one thing is certain that you will save a lot of your precious time and efforts as you will be saved from time consuming engineer visits or service centre visits.  You can use this latest Samsung printer for print, scan, fax and copy, at your office as well as at your home. We are really impressed with the high quality prints that it produces within no time. The prints come out to be very clear and detailed with legible text and smooth images within no time.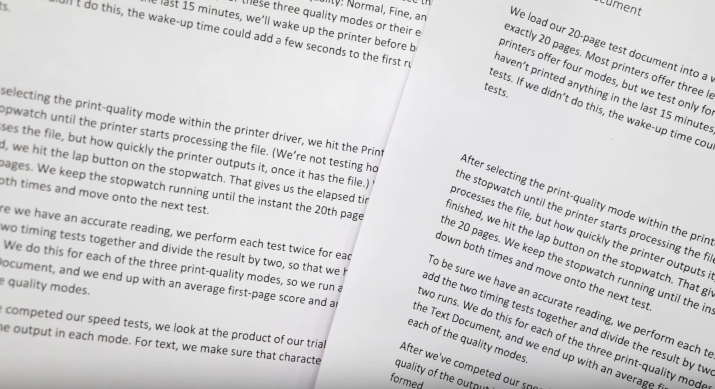 The Samsung M2876ND Mono Multifunction printer is an economical solution to all the problems that you face with conventional printers. It not only reduces hardware costs and energy consumption but also ensures peace of mind and reliability and lets users stay productive.
Samsung Multifunction Xpress M2876ND Printer: Video Review
Also Read: Samsung Refreshes Notebook 9 Laptops With Kaby Lake Processors
More related stories below: