Recently, Facebook updates WhatsApp's privacy policy. The security concerns have prompted people to move to other alternatives. Read more to find Whatapp Vs Signal – Which App Is Best For You?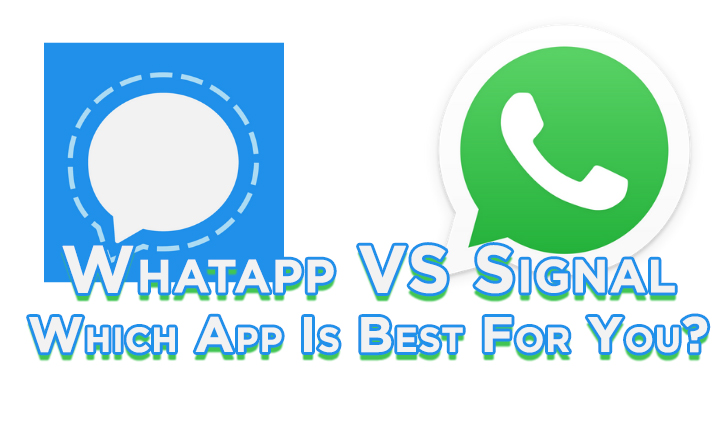 WhatsApp is the most popular messaging platform in India. However, it has recently become embroiled in a controversy over privacy.
Luckily, there are many other platforms that can help you safely communicate with your friends and family. This includes the privacy-focussed app Signal.
The California-based app is run by a not-for-profit organisation. It was co-founded in 2018 by the co-founder of WhatsApp.
The Signal Foundation aims to offer an encrypted messaging app to its users. It means the platform cannot access private messages/ media or store them on their server.
In fact, even WhatsApp currently uses the open source app's end-to-end encryption protocol. So, how is Signal different from WhatsApp?
Unlike Signal, WhatsApp can access other private information like IP address, group details and status. Additionally, the popular platform does not encrypt messages stored on the cloud. Let's take a closer look:
WhatsApp Pros
Almost everyone you know is using the popular app on a daily basis
Comes with features like the in-app payments feature
Group chats work with up to 256 members
Allows broadcast messages to multiple contacts
Support voice and video calls
Allows you to share all sorts of files and documents (up to 100MB)
Photos, videos, and audio files can be shared up to 16 MB
You can share live location with your contacts
Backup and restore messages and data via cloud services like Google Drive and iCloud
WhatsApp uses end to end encryption (E2E) for communication: messages, video calls, voice calls, photos, and anything
WhatsApp uses E2E protocol developed by Open Whisper Systems, same as Signal
WhatsApp Cons
The app stores too much information, namely Device ID, User ID, Advertising Data, Purchase History, Coarse Location, Phone Number, Email Address, Contacts, Product Interaction, Crash Data, Performance Data, Other Diagnostic Data, Payment Info, Customer Support, Product Interaction, and other User Content.
The primary source of spam and misinformation
Does not encrypt backups (cloud or local
Does not encrypt metadata used to carry communication between two endpoints
Group chats have been earlier found to be indexed on Google search
Also read: Lenovo IdeaPad 5G, IdeaPad 5i Pro, IdeaPad 5 Pro Laptops Launched
Signal Pros
Only stores your phone number
Supports encrypted group calls
Supports self-destructing messages
"Note to Self" to share your own thoughts and ideas without creating single-member groups
Allows setting a registration lock PIN to protect private profile information.
Hides who is messaging whom through the 'sealed sender' feature
You can relay voice calls to Signal's servers, thereby hiding your identity from contacts
The app has a feature that blurs faces automatically before sending pictures
You can also enable incognito keyboard mode and block screenshots within the app
Determines Singal users in your address book without revealing contacts to the service
Unlike WhatsApp by Facebook, Signal isn't owned by a big technology firm.
Signal Cons
The has very few users right now. You might not find people you want to interact with
Does not have features like Live Location, global media settings, and chat Wallpapers
Can't broadcast messages to multiple contacts at once
Also read: Vivo Y12s With 5000mAh Battery, 13MP Camera Launched At Rs 9,990
Verdict
Signal is the most secure messaging platform right now. However, it lacks a host of features if compared to Whatsapp.
Alternatively, you can use Telegram messaging app. However, it is said to store user's contact number and user ID. Also, group chats are not encrypted unless you use Secret Chats.
Also read: Microsoft Surface Pro 7 Plus Launched With Intel Tiger Lake CPUs
Which of the two apps will you choose? Share your views with us in the comments section below.
More related stories below: