As of now, most smartphones feature a fingerprint scanner on the back or in the home button on the front. Recently, there have been multiple reports about on-screen fingerprint modules. The Apple iPhone 8 and Samsung Galaxy Note 8 was rumored to feature a fingerprint scanner on display. Now, Qualcomm has officially announced Advanced Fingerprint Scanning and Authentication Technology. The new technology is capable of scanning through a display, thick glass, and metal. Vivo has become the first smartphone manufacturer to showcase the under display fingerprint solution. Which other upcoming smartphones will feature the new technology? Under Display Fingerprint Scanner Technology Is Ready. Will iPhone 8 Bring It This Year? Read more to find out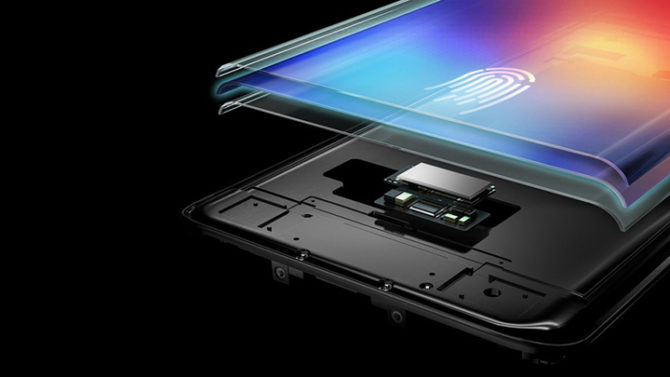 Qualcomm Technologies revealed the new technology at Mobile World Congress Shanghai 2017. The company has upgraded its Qualcomm Snapdragon Sense ID fingerprint technology with the addition of next-generation ultrasonic fingerprint solutions. The new features include detection of directional gestures, underwater fingerprint match, and device wake-up. It is also the first integrated ultrasonic-based mobile solution to detect a heart beat and blood flow.
The new Qualcomm Fingerprint Sensors are the first solution capable of scanning through up to 1200um of an OLED display, up to 800 µm of a cover glass and up to 650 µm of aluminum. The fingerprint scanner module can be embedded under the smartphone screen. It can detect touches as light as a single hair. The new technology can extract high-resolution fingerprints at 500 dots per inch. It can even recognize multiple fingerprints at once. However, it is limited to a specific area.
Also read: New Huawei Kirin 960 SoC To Launch in India Soon
Will iPhone 8 Bring Under Display Fingerprint Scanner Technology?
The new Qualcomm Fingerprint Sensors can also be used with non-Snapdragon Platforms. These are designed to be compatible with future Snapdragon Mobile Platforms and non-Snapdragon platforms. The new technology is expected to be available for OEMs in the fourth quarter of 2017. However, Apple and Samsung are rumored to bring the new technology in their upcoming flagship devices.
Qualcomm Technologies demonstrated the new fingerprint scanner using modified versions of the Vivo XPlay 6. So far, the new Under Display Fingerprint Scanner Technology is receiving positive reviews. However, this is just the beginning. We will see more upgraded solutions in the market next year. Soon, you'll be able to place your finger on any part of the screen to unlock your handset. Apple might decide to wait for an upgraded version for its iPhone devices. However, incorporating the new technology in the upcoming iPhone 8 will keep it ahead of the competition.
Also read: Here's All We Think We Know About The iPhone 8
Conclusion
The new technology will help smartphone manufacturers to bring cleaner designs with smaller bezels around the screen. The back panels are not the most intuitive place for fingerprint sensors. Smartphone makers end up incorporating the fingerprint sensors in the Home Button. An under display fingerprint sensor frees up designers to come up with sleeker, cutting-edge form factors. Also, it will enhance smartphone experience with enhanced security authentication. Are you excited about the new Under Display Fingerprint Scanner Technology? Share with us in the comments section below.
More related stories below: