The Apple iPhone is the smartphone industry's biggest icon today. Whatever happens to an iPhone makes headlines. From Bendgate to the upcoming iPhone's name, you are a Google search away from flooding yourself with iPhone info. However, no matter how big of an icon it is, as a smartphone, it is an important device. The iPhone is the reason why Android is so good as an OS. You will have to read about Android's history to know that. Keeping this to the point, the iPhone is a big deal. Apple is expected to bring a major redesign on the iPhone's 10th anniversary. Now, Apple has confirmed that the iPhone 8 is coming sooner than expected. The company plans to announce three phones-another first-including a premium model. Read more to find about Apple iPhone X, iPhone 8, iPhone 8 Plus Price in India, Specifications, and Features
Apple iPhone 8 Price In India
| | |
| --- | --- |
| iPhone 8 Price (expected) | Rs 80,000 (128GB) |
The new iPhone is already expected to be the most expensive iPhone till date. Considering the fact that iPhone 7 and 7 Plus prices range from Rs 60,000 – Rs 92,000, the iPhone 8's price is not that staggering. After all, Apple is reportedly bringing features like OLED with Touch ID, 3D sensing technology, and wireless charging.
One important thing to note here is that reports suggest there will be the regular iPhones too. So, if there are iPhone 7S and 7S Plus, it will make no sense for Apple to offer the iPhone 8 and 8 Plus in multiple storage variants. Our best guess in such a case is that Apple will sell the iPhone 8 twins in the 128GB guise.
So, Apple is expected to launch three new iPhones models. Several reports claimed that the much-awaited devices will be called iPhone 8, iPhone 8 Plus, and iPhone Edition. Now, new rumors suggest that the upcoming Apple flagship will be called iPhone X. It will be pronounced as iPhone 10 ('X' refers to Roman number 'Ten') to mark the tenth anniversary of the device.
Also read: Google Pixel 2 vs Apple iPhone 8: Which One Should You Wait for?
Apple iPhone 8 Launch Date 
| | |
| --- | --- |
| Launch Date | September 12, 2017 |
Several rumors had suggested that the launch date of the new iPhone has been pushed back due to significant hardware upgrades. Now, Apple has almost confirmed that the iPhone 8 models will be launched on September 12.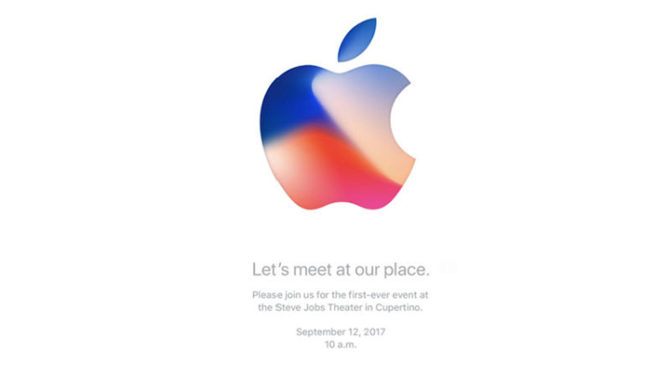 Apple is holding a big event on September 12 at the Steve Jobs Theater at the Apple campus in Cupertino. The company is expected to unveil the iPhone X, among other products like new Apple Watch and Apple TV models. The much-anticipated event marks the ten years of the original iPhone launch.
The new iPhone is expected to go on pre-order on September 15. It might be made available from September 22. The initial sale period is likely to be limited. Since India is a big market for Apple, it may not deny us the iPhone 8 for long.
Apple also plans to launch a new version of the Apple Watch and an upgraded Apple TV. Additionally, the company is bringing software updates for all of its platforms – iOS, watchOS, macOS, and tvOS.
Also Read: iPhone 8 May Have OLED Display
Apple iPhone 8 Specifications
| | |
| --- | --- |
| Specifications | Apple iPhone 8 |
| Processor | A11 Fusion with M11 Motion co-processor |
| RAM | N/A |
| Internal Storage | 64GB/ 256GB/ 512GB |
| Display Size | 5.8-inch Retina HD, OLED, 16:9 aspect ratio |
| OS | iOS 11 |
| Primary (Rear) Camera | Dual, 16-megapixel with flash |
| Front Camera | 8-megapixel |
| Battery | N/A |
| Dual SIM | No |
A lot is known about the iPhone 8. Most of it has to do with the phone's specifications. Apple never reveals the hardware specs of iPhone. However, some details are still up for discussion. One such detail is the move towards AR. The horizontally aligned dual rear cameras of the iPhone 7 Plus are said to be replaced with a vertically aligned dual camera setup on the iPhone 8. This hints at an important step towards Augmented Reality (AR). A vertical setup is more effective when the handset is used in a landscape orientation.
Also read: Google Pixel 2 – Here's All We Know So Far
Design & Display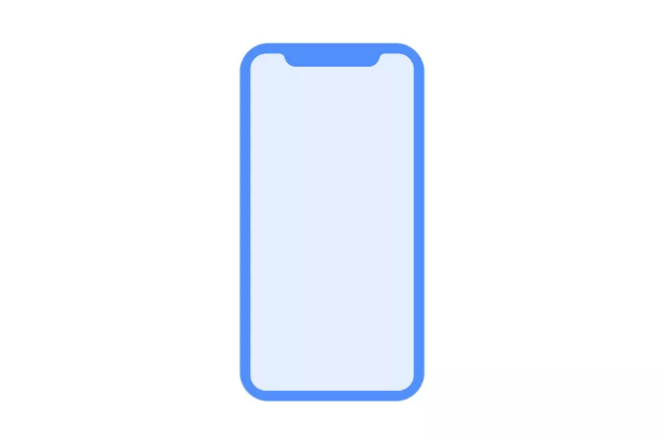 The front of the device will be almost all display (bezel-less) with little space for a camera and sensors on top. Apple itself revealed the new design in its HomePod firmware. It includes a rough sketch of iPhone 8 along with the references to the new facial recognition unlock feature.
The Apple HomePod firmware refers to a feature codenamed 'Pearl ID,' which mentions 'FaceDetect'. The new feature is said to have a rainbow color certificate and a 3D facial recognition certificate. It will use infrared technology to recognize a user's face in a wide range of conditions. The Face ID is expected to bring new natural mechanisms such as 'Raise to Wake.' The 'True Tone' technology allows the display to change temperature based on the environment.
Apple is also shifting to OLED display technology from LCDs for iPhone's display. An 18:9 ratio OLED screen will offer brighter, vivid colors along with lower battery consumption. The iPhone 8 is expected to have a much larger screen, thanks to the absence of a Home Button. Multiple design leaks suggest that the upcoming iPhone will sport a 5.8-inch display (up from 4.7-inch iPhone 7). The notifications are likely to switch to a new 'Function Area' in iOS 11.
While the iPhone 8 will feature an edge-to-edge OLED display, Apple is also expected to launch iPhone 8 and iPhone 8 Plus with almost same design as the current iPhone 7 series. According to latest speculation, the upcoming iPhone X might fall somewhere between the iPhone 7 and the 7 Plus. Reportedly, the new iPhone 8 will measure 143.59 x 70.94 x 7.57mm, which is slightly larger than the iPhone 7 [138.3 x 67.1 x 7.1mm]. It will also be thicker than the iPhone 7 Plus which measures 158.2 x 77.9 x 7.3mm. The iPhone 8 will feature a new glass chassis as result of the wireless charging feature. The new handset might not come in a White color option this time.
An under display fingerprint scanner might also be included. Qualcomm has officially announced the new Advanced Fingerprint Scanning and Authentication Technology. The addition of this latest technology will keep iPhone 8 ahead of the competition. However, there is a chance that Apple might only go with facial recognition.
Also read: Under Display Fingerprint Scanner Technology Is Ready – Will iPhone 8 Bring It This Year?
Apple iPhone 8 Features
Bezel-less OLED display
Fingerprint scanner under Screen/On the back
FaceDetect
iOS 11
Glass build
Dual rear cameras
Under display 3D Camera
Facial Recognition
USB Type-C
Wireless Charging
Lightning port
Fast Apple A11 chip
Better waterproofing
Take this list as more of our wish list from the upcoming iPhone X. In the absence of any details about the phone, it becomes difficult to pinpoint the changes that may come to iPhone X. However, there are certain changes which are more likely to happen than others. These include a price hike. While the rumored price tag of $1000 seems too much for a phone, the new features should be taken into consideration too. More advanced features will come at a price, despite the competition in the market. Also, Apple has never been shy to demand its own price for its products.
Another change that seems unavoidable is Wireless charging. Owing to the removal of 3.5mm jack, and negative reception of Air Pods, the company that brought iPods has to come up with a way that allows its users to enjoy music even while charging. Users can't be expected to pay so much and still compromise. And since the wireless charging technology is already in use, this one seems like a no-brainer. Recently, an iPhone assembler confirmed that the new features in iPhone X like waterproof and wireless charging require some different testing.
However, certain changes like 128GB variant being the base iPhone X model seem far-fetched. It's one of those decisions that will affect a large customer base. As per latest reports, the base iPhone X storage variant will be 64GB. Additionally, the highest storage model is expected to be at 512GB, while the mid-storage option will be 256GB.
Despite several rumors, Apple is unlikely to drop Lightning ports for USB Type-C. Also, the Air Pods are still likely to be shipped separately. Stay tuned to this space as keep updating it with the latest on the iPhone X.
Also read: iPhone X Launched With Super Retina Display and Face ID – All You Need To Know
More related stories below: