Updated on 6th Feb 2015
Below are the top 5 tweets which were selected as finalist:
| | |
| --- | --- |
| Twitter Handle | Tweet |
| AnantGolechha | #LAVAGrand is best because of the smart cover features , gesture controls and double tap to wake functionality @iDigestIndia @LavaMobile |
| Dsdoyoucare | Lava Iris X1 Grand is d best coz I don't need to unlock it to access it & it looks pretty good. #LAVAGrand @LavaMobile @iDigestIndia |
| Partha86Devil | #LAVAGrand @iDigestIndia @LavaMobile Lava Iris X1 Grand comes with smart Flip cover, support double tap to wake up and smart gesture. |
| ankitlunia2011 | @iDigestIndia @LavaMobile #LavaGrand is best bcoz I can enjoy music on the go and don't need to open the phone to control music |
| aviator365 | @iDigestIndia #LAVAGrand @LavaMobile It has an windowed intelligent flip cover that gives access 2 alerts,gesture&controls on screen itself! |
Then we used Random.org to arrive at one winner. The video & Picture of the same has been embedded below: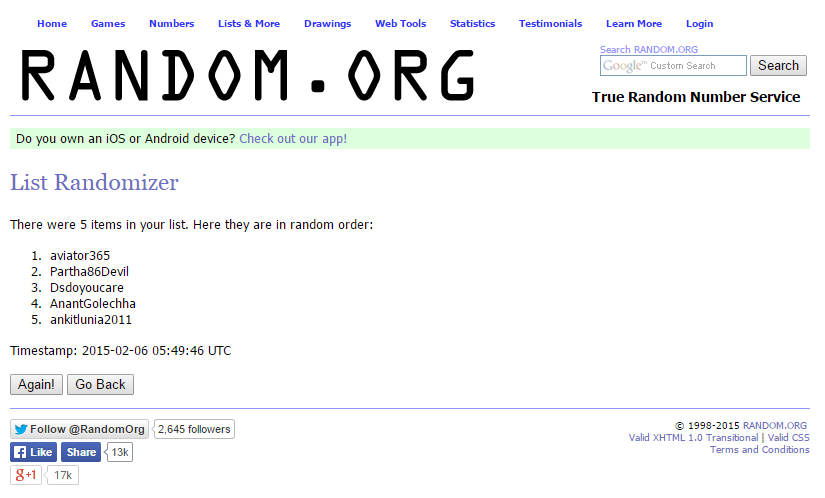 Thank you all for participating. Those who did not win this time, better luck next time. Many congratulation to @aviator365 for winning the Lava Iris X1 Grand. We will contact you via DM and get your shipping details soon.
Also watch detailed review of the phone here-
Updated On 2nd Feb 2015
We are back with another interesting giveaway on Intellect Digest for our readers and YouTube subscribers. We are giving away 1 Lava Iris X1 Grand which is the latest smartphone from Lava Mobiles and goes on sale in India in first week of Feb 2015. The contest is open to our readers and YouTube subscribers (if you are not subscribed, you can subscribe and enter the contest). Before I tell you about the contest, let me tell you briefly about the prize. The Lava Iris X1 Grand, priced at Rs. 7326 in India is a beautiful looking smartphone with a host of features. The two features which differentiate it from any other phone in the segment is the intelligent smart cover with round window display and cold screen gestures (gestures when screen is off). It makes the usability of this phone really good.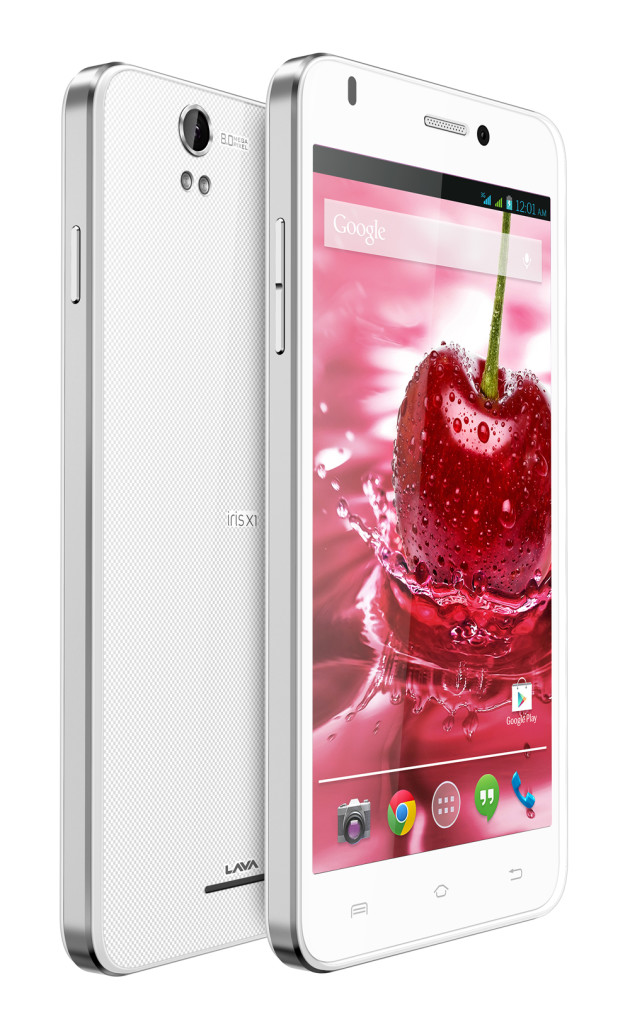 On the internals, it is fairly powerful with a 1.3 GHz Quad core CPU and 1GB or RAM, it has 8 GB internal memory, high quality 8 MP rear camera and a 2 MP selfie camera. The intelligent smart cover is bundled with the phone and does not need to be bought separately. It comes with Android 4.4 with a guaranteed upgrade to Android lollipop. It is a dual SIM phone with 3G capabilities, comes with a good quality 5 inch display with vibrant colours and a large 2200 mAh battery. You can win one in our contest here, so participate now!
How To Participate?
Step 1. Subscribe to Intellect Digest On YouTube and follow @iDigestIndia on twitter (if already subscribed and following, move to step 2)
Step 2. Watch our contest announcement video here (or embedded above), it will help you answer the question in next step. Please like and share the video.
Step 3. Tweet the answer the following question with hashtag #LAVAGrand and mention @iDigestIndia and @LavaMobile
Question: Why is Lava Iris X1 Grand better than other phones?
NOTE: The contest is open from 2nd Feb 2015 to 5th Feb 2015. The winners will be announced on 6th of Feb 2015. We will pick top 5 best answers and select one random winner among them using random.org. The winning criteria is NOT Maximum Tweets.
Terms and conditions:
Participant must be 18 years or higher in age.
Participant must be a resident of India.
Prize can be shipped only within India.
Shipping charged will be borne by Intellect Digest.
Any taxes or Octri  on whipping (if applicable) will be borne by the winner.
Only entries with hashtag #LAVAGrand and mention @iDigestIndia and @LavaMobile will be considered, any entry not fulfilling this condition will be disqualified.
Decision of Intellect Digest will be final and can not be challenged legally or otherwise.
The prize is non-transferable and can not be exchanged with cash.
We will contact the winner after announcing the winner, if we do not get the reply from the winner within 10 days, we will chose another winner.