LG was the center of attraction at MWC 2013 to some extent because Samsung decided to skip making a lot of waves at the MWC 2013. LG showcased the next generation of L series of devices, the LII series of smartphones and the mid range smartphones would be reaching India in March. This news comes right from horse's mouth and Steve Koh, the director of LG communication India has told this to Know Your Mobile India Publication.
The first two smartphones which will be launched in the April will be the entry segment L3 II and the top of the line smartphone in the L series, the L7 II. While the mid ranger in the series, the L5 II will be launched in April. LG just launched the Optimus G in India which is quite late to be precise as the global launch happened last year. But LG might just be getting the hang of things in the Indian smartphone market and they might as well launch their smartphones in India at the same time as global launch.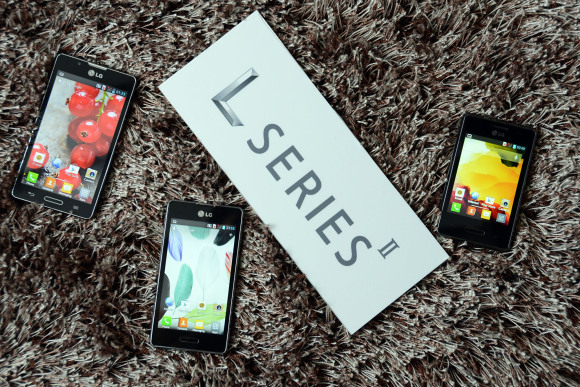 The L7 II comes with a 4.3 inch IPS WVGA display and will be the costliest smartphone in the segment. A 1GHz dual core processor will be doing the duty in the smartphone and will run on Android 4.1 Jelly Bean. It will come with a 8 megapixel rear camera and a 0.3 megapixel camera at the rear. The budget smartphone L3 II will come with a 3.2 inch screen and will have a single core 1 GHz processor. The smartphone will run he latest iteration of Android and will have a 3 megapixel camera at the rear.
The L5 II will come with a 4.0 inch screen and 1 GHz processor will do the processing in the smartphone. Like others will also run on Android 4.1 Jelly Bean and a 5 megapixel snapper will do the photography. LG has not disclosed the prices of these but we expect them to be similar to their predecessors. LG has not had the best of times in the Indian smartphone market but the latest iteration of devices might just change that.
More related stories below: