Updated on 13th February 2015
Launch of Samsung's upcoming flagship device Samsung Galaxy S6 is around the corner while more new details about specifications of the device have started surfacing. According to reports, two flagship devices namely Samsung Galaxy S6 and Galaxy S6 Edge will be launched at MWC event on March 1, 2015. The S6 Edge is further rumored to sport three sided display which means, in addition to front display, it will feature a display on its left and right edges. Both S6 and S6 Edge are likely to feature metal frames. Besides, according to Samsung's recent official blog post, Samsung's next flagship model will sport an "intelligent" camera enabling users to capture "amazing pictures under any conditions". Let's wait for event scheduled for March 1 and see what Samsung has in store for us.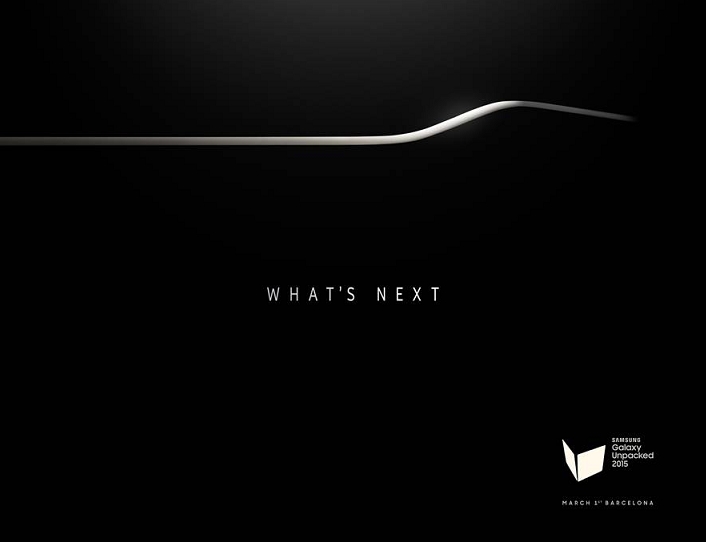 Updated on 3rd February 2015
The rumors about the most awaited Samsung Galaxy S6 smartphone seem to be coming true. Samsung has started sending invites for the press conference to be held on 1st march 2015 at MWC (Mobile World Congress) at Barcelona and is expected to unveil its next flagship Samsung Galaxy S6 at this event. The tagline of the invite says 'What's Next' and 'Samsung Galaxy Unpacked 2015' which could be Samsung's next flagship device Samsung Galaxy S6 with curved design. Samsung is also rumored to unveil its another device Galaxy S6 Edge at the same event. Read on to find more details about the upcoming Galaxy S6 smartphone.
Updated on 2nd February 2015
More details about specifications of Samsung's next flagship device Samsung Galaxy S6 have started surfacing the web yet again. The Galaxy S6 is expected to be launched at the MWC which is to be held in March 2015. The smartphone has now been spotted on the Indian Import tracking website Zauba's listings, according to which the device will sport a 5 inch display. Other specifications include Exynos 7420, Octa-core processor coupled with 3 GB of RAM and 20 mega pixel camera. The device is further expected to be featuring metal casing like the Galaxy Alpha and Galaxy A series.

Updated on 15th December 2014
The prototype of Samsung's flagship smartphone- Samsung Galaxy S6 has reportedly been leaked. An image of a device similar to previous Galaxy smartphones was shared by Toptienmobiel which makes us believe that it could be the yet-to-be launched smartphone Samsung Galaxy S6 prototype. S6 is expected to be launched in first quarter of 2015. The device in the image looks like more of a prototype since it features stickers in the top right corner and thus the final version of the smartphone might undergo some changes. As per the leaked image, navigation buttons on the lower side of the device seem to have been drawn from earlier Galaxy smartphones. It comes with thin bezels while the front facing camera has moved to the top centre. The metal frames on the sides resemble as that of Galaxy Alpha, while wholly, S6 prototypes looks more like an iPhone 6 with its rounded corners.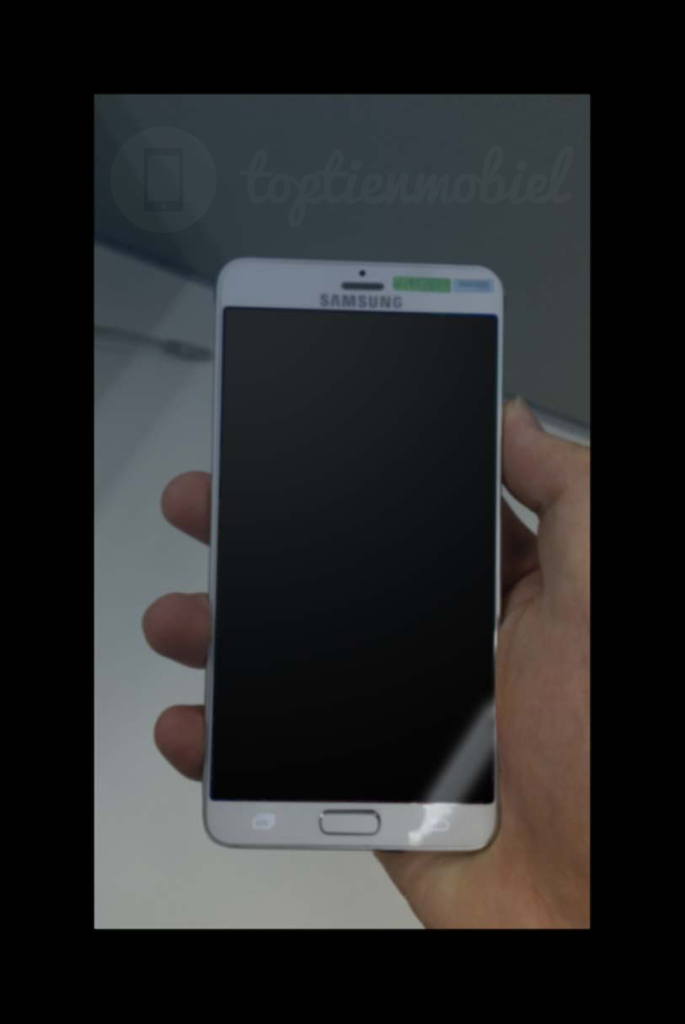 If launched, Galaxy S6 is expected to be powered by Octa-Core Exynos CPU and Mali-T760 GPU alongside 3 GB RAM. It will further come with a 5 inch qHD display with 1440 × 2560 pixels resolution. It is most likely to house a 20 mega pixel rear camera and a 5 mega pixel front facing camera.
Its predecessor Samsung Galaxy S5 features a 5.1 inch screen with Gorilla Glass protection. It is powered by Quad Core Exynos 5 processor clocking at 1.9 GHz, while S6 is most likely to come with on Octa-Core processor alongside 2 GB of RAM. It sports a 16 mega pixel primary camera with LED flash and a 2 mega pixel front facing camera. It packs a 2800 mAh lithium ion battery and also comes equipped with Fingerprint sensor and Ultra power saving mode.
Earlier this month Samsung Galaxy Grand 3 was also spotted online which is  powered by 1.2 GHz quad-core Snapdragon processor. Running on Android 4.4.4 KitKat operating system, it gets a 5.25 inch . The price and launch timeline of this device still unknown. It is expected to be priced between Rs. 20,000 to 25,000.
Yet, we are still not sure whether this image which has been leaked is real or fake. Whether this image comes as a real prototype or not, we expect Galaxy S6 to continue the legacy of its older siblings and come equipped with advanced and impressive features while not disappointing its customers. What do you think of this prototype image being leaked, post your views in the comments below.
Also Read- Samsung Galaxy E5, E7 Specifications Leaked
Information Source & Image Credits- Zauba, Toptienmobiel, news.zing, Bloomberg
More related stories below: