Perhaps while working in your office or during your college time, you would have come across PDF files. Ever wondered how easy it would be to manage our work, had there been some service which could enable us to create, save, edit and manage PDF documents online? Yes, we are talking about Adobe Document Cloud service. Adobe Document Cloud comes as rescue for both individuals as well as businesses to  manage their documents easily. Whether using a mobile or desktop and web, users can create, store, access and edit documents online no matter where they are. Surprisingly, the Adobe Document Cloud is not as difficult to use as the Adobe Photoshop. Read on to find out our comprehensive Adobe Document Cloud Review.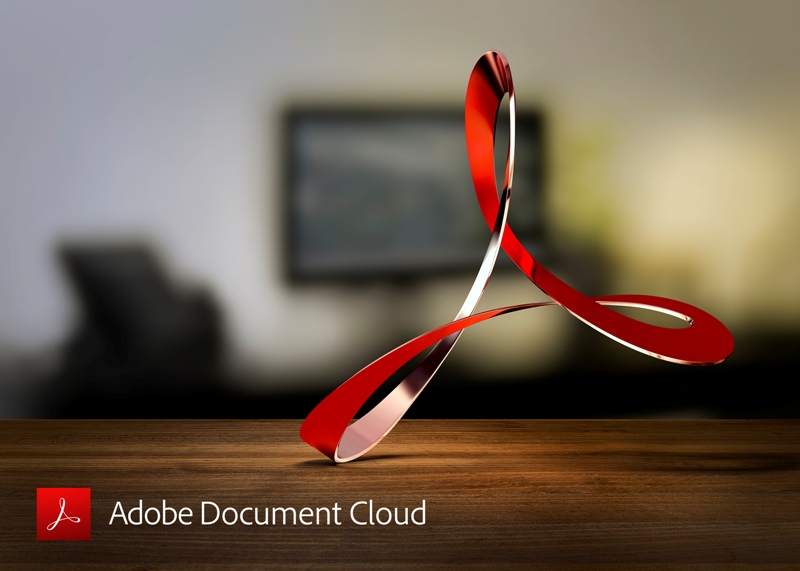 What Adobe Document Cloud Does?
Adobe Document Cloud provides complete PDF solution. It lets users create, edit, sign, send and track documents on desktops as well as mobile devices. It enables people to take a photo of document, convert it to PDF, save it on cloud and edit from all mobile devices.
It boasts of its e-signing capabilities. Using e-signature, users do not even need to take a print out to sign the documents. For instance, businesses or individuals can fill out forms online and sign them electronically.
Interface
Don't let the design of Document Cloud mislead you. While the interface looks bland, there are plethora of interesting and utilitarian features which this service has to offer. Built with a touch-enabled user interface, it is so easy to use that you don't need to be a tech savvy to use it.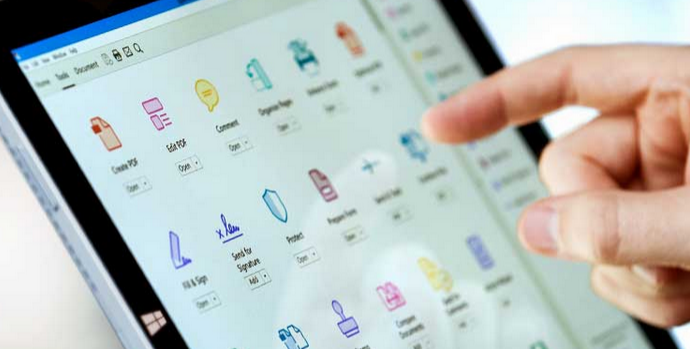 Features
Mentioned below are features of Adobe Document Cloud.
1. Instant Documents Solution
The Acrobat DC allows users to create PDF's. It incorporates variety of automated features. It also converts paper document into digital document which can be edited and sent out for signature.
2. E-sign
The Acrobat DC makes it possible for users to electronically send and sign documents from any device.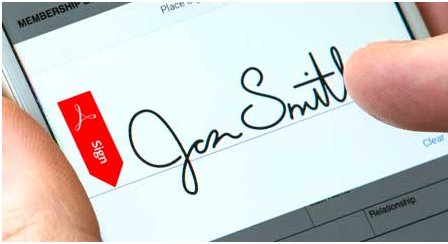 3. Mobile Link
Files, settings and signatures are synced in such a manner across devices that you can easily use multiple devices for managing a single document. For instance, you can create a document on desktop, make changes on your smartphone securely send for signature and track them on your tablet.
4. Mobile Apps
There are two Mobile apps Acrobat Mobile App and the Fill and Sign App which enable users to create and sign documents on mobile devices. Even the camera of mobile devices can be used as a portable scanner to convert paper documents to digital files which can be edited and sent out for signature.
5. Manage Documents
Users can manage their documents well as well as keep a track of them.
6. Secure
Intelligent tracking lets the users keep their documents secure by letting them know about who opened them and at what time. Sensitive information is protected, both inside and outside the firewall.
7. Storage
Lack of storage space for saving documents is not a trouble anymore. Users can store their PDF's online on Adobe Document Cloud as well as can access them anywhere and anytime.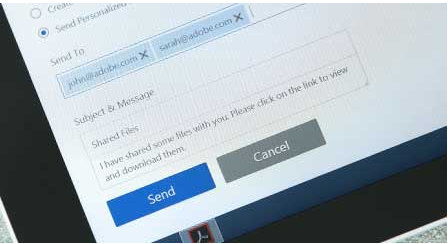 Price
Unlike the Adobe's Acrobat Reader which is used for reading documents, the Adobe Document Cloud is not free.  You can subscribe to Acrobat Pro DC or Acrobat Standard DC, by paying a low monthly fee or annual fee.
Have you tried your hands on Adobe Document Cloud service yet? How was your experience? We would like to hear from you. Share your views with us in the comments section below!
Also Read: Adobe Creative Cloud Quick Review & First Impressions
More related stories below: