ANS one of the popular navigation equipment company announced two products earlier this year which are called, AND NNG 501 431 GPS Portable Device and ANS NNG 431 GPS Portable Device. Both of these devices are developed to assist you map your path while travelling. The ANS NNG 501 is the high end model and is a little more better than the ANS NNG 431 in terms of build and utility.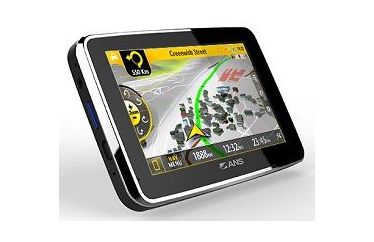 ANS NNG 501 GPS Navigation Device
Talking about ANS NNG 501 first, it will arrive in India for a price around 18k. It has a light build with a good design trying to convince users its value for money being asked for. It runs an iGO navigation software and comes with Nokia live traffic feed right on your device. It will basically show you what is the traffic status at a particular time of the day because of the artificial intelligence built in. It pairs with your smartphone and uses its data connectivity to refresh the traffic status. It has a 5-inch display with a rugged build having microSD card slot, micro USB port for charging and an obvious power key. We have a video below which shows you more about the device.
ANS NNG 431 GPS Navigation Device
This is a low-end device when talked about GPS Protable Navigation Device. ANS NNG 431 will come for a price around 9k and probably will start its sales by this month. It has a fairly low build when compared with the ANS NNG 501 but otherwise it is decent. It has the same iGO navigation software wich Nokia maps but it does not have live traffic updates. That's the only one feature kept for high-end version. There is a video below which gives you some more details so you can watch it directly here.
Both of these devices have artificial intelligence features that aids the user experience. Like said, if you are not on your path it will search for nearby restraunts or petrol pumps etc which we could want in emergency. Apart form that if there is heavy trafiic anywhere on the route as suggested by the device, it will automatically redirect it to a path with minimal traffica as compared to the other options.
More related stories below: