Asus has expanded its Republic of Gamers series with the the launch of its Asus ROG GX700 laptop in India. Highlight of this device is that it is the world's first laptop to feature liquid cooling technology.
It features a detachable ROG-exclusive Hydro Overclocking System cooling module that provides improved cooling capabilities to the device and opens up the possibility of superior overclocking. The CPU can be overclocked up to 48 percent and the 64GB DDR4 memory can be overclocked by up to 43 percent.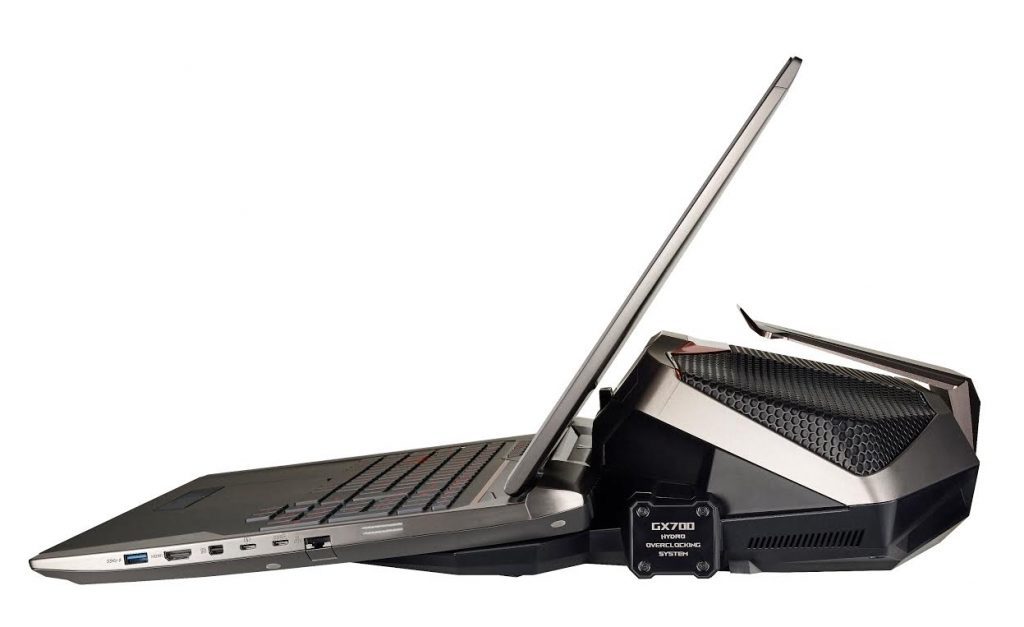 It is powered by a 6th generation Intel Mobile K-SKU ('Skylake') processor paired with NVIDIA GeForce GTX 980 graphics card and 16GB of DDR4 RAM (expandable up to 64GB). It features a 17-inch 4K UHD screen. It is world's first 17-inch 4K UHD gaming laptop to feature NVIDIA G-SYNC for detailed and smooth visuals. It comes packed in a specially made ROG themed briefcase.
The liquid cooling dock of the GX700 is based on a custom self-sealing valve design. The cooling system pumps coolant into the GX700, where it is circulated around heat-generating components. The coolant then goes back to the cooling module, where two radiators help to dissipate heat. The laptop also comes with traditional cooling and can be used without the liquid-cooling dock.
Asus has also launched its ROG Strix GL502 laptop in India. It is a compact 15.6-inch gaming laptop with 4K display. It packs a quad-core Intel Core i7 processor and up to NVIDIA  GeForce GTX 980M GPU.
Price & Availability
The Asus ROG GX700 laptop is priced at Rs. 4,12,990 and will be available to buy through request on company's official India website. The Asus ROG Strix GL502 laptop is priced at Rs. 1,27,990 and will be available to buy from all Asus channels and Exclusive Stores.
Also Read: Asus A540LA, R558UR Notebooks Launched In India: Price & Specifications
More related stories below: