Bitmoji keyboard is a great way to communicate via text. It allows you to create an expressive cartoon avatar featuring you. Read more to find out about How To Use Bitmoji Keyboard On Android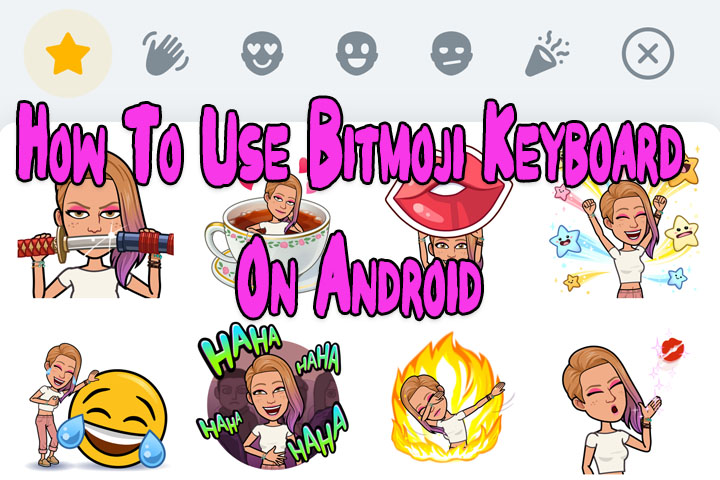 Most modern conversations have moved from voice to text. Even in texts, the use of emojis is slowly becoming as powerful as words. Many apps even allow you to customize such emoticons.
Bitmoji is one of the best ways to create your own personal emoji. It allows you to create an expressive cartoon avatar based on you. You can choose from a growing library of moods and stickers.
In this article, let us explain how to add Bitmoji to your Android smartphone's keyboard. All you need is to install the Bitmoji app on your phone and create your avatar. In messaging apps, you can add Bitmoji as one of your keyboard options.
On Android devices, the Bitmoji keyboard includes shortcuts to different categories. You can access Bitmojis directly from Google's Gboard keyboard or switch to the Bitmoji keyboard.
Also Read: How to Enable Paytm Tap On Android Smartphone
How To Add Bitmoji Keyboard On Android Phone
Install the Bitmoji app from Google Play.
Then, open Settings, and tap System.
Next, tap Languages & input.
Now, tap On-screen keyboard.
Next, go to Manage on-screen keyboards.
Then, tap the Bitmoji Keyboard toggle to turn it on.
Now, tap OK twice.
That's it! Now you can send Bitmojis to your friends.
Also read: How To Make Offline UPI Payments
How To Use Bitmoji Keyboard On Android Phone
Open a message, and tap the emoji icon.
Next, tap the Bitmoji icon (square speech bubble with a winking face) and the Bitmoji you want to send.
To use the actual Bitmoji keyboard, tap the keyboard icon.
Now, tap Bitmoji Keyboard and select one of the Bitmoji category icons above the keyboard.
Then, tap a Bitmoji to send it.
That's it!
Note: If you don't see the Bitmoji keyboard, go to the Bitmoji app and make sure you are logged in. You can also try to turn Bitmoji off and on again from device settings and then restart your phone.
While the Android Bitmoji keyboard functions as a normal keyboard, you can switch back to the default keyboard by tapping the Keyboard icon and selecting Gboard.
Also read: How To Check If Your PAN And Aadhar Are Linked? If Not Linked, How To Link It?
We hope the above-mentioned article was helpful. Let us know in the comments section below.
More related stories below: