Over-the-phone payments have become a huge part of the shopping experience, especially since COVID 19 pandemic started. However, it comes with its own risks. Read more to find How To Quickly Block Paytm Account Temporarily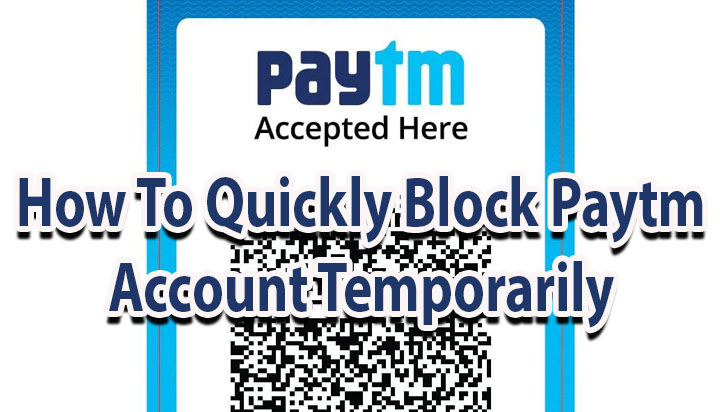 Phone payment apps are a pretty useful way to clear dues across different platforms. Since the COVID 19 pandemic started, the usage of apps like PayTM, Google Pay, Phone Pe, etc has increased manyfold.
Services like Paytm, Google Pay, and others work with Unified Payments Interface (UPI) in India. While UPI offers a secure way to make payments/ transfer money, these apps can be misused if someone has access to your phone.
Also read: How To Use Facebook Messenger Soundmojis
Fortunately, there are steps you can take to block these UPI services from being accessed, in case your smartphone gets stolen or you misplace it somewhere.
Lets us help you protect your PayTM account against misuse. Simply follow the below-mentioned steps and you don't have to worry about money being stolen.
Also read: How To Download Voter ID Card Online In Simple Steps
How To Quickly Block Paytm Account Temporarily
Call Paytm Payments Bank helpline number 01204456456.
Then, select the option for a lost phone
Now, choose the option for entering a different number and enter your lost phone number
Next, choose to log out from all devices
Then, go to the Paytm website and scroll down to select 24×7 Help
Now, select Report a Fraud and click on any category
Then, click on any issue > the Message Us button at the bottom
Next, you will have to submit one proof of account ownership which can be debit/ credit card statement showing Paytm account transactions, a confirmation email or SMS for a Paytm account transaction, proof of phone number ownership, or police complaint proof against lost or stolen phone
Once done, Paytm will validate and block your account
You will receive a confirmation message
That's it!
Also read: How To Check If Your PAN And Aadhar Are Linked? If Not Linked, How To Link It?
We hope the above-mentioned article was helpful. Let us know in the comments section below.
More related stories below: