Canon India Pvt. Ltd., India's No. 1 Complete Digital Imaging Company, expanded its range up to 40 by introducing 12 new camera models along with 5 Wi-Fi model. Canon is going to set a new trend of capturing and sharing images with its new series of cameras. Canon also launches  'Canon Image Gateway' an online photography resource & web services specially for India. These 12 model also included their first 4k cine camera EOS 1DC. At this launch Canon India also celebrates the opening of the 100th Canon Image Square store. And company also announced that it has a target of 300 by 2015 so that it can reach directly to middle class Indians. And Canon also celebrates award winning 2012 'What makes us click' campaign with Anushka Sharma.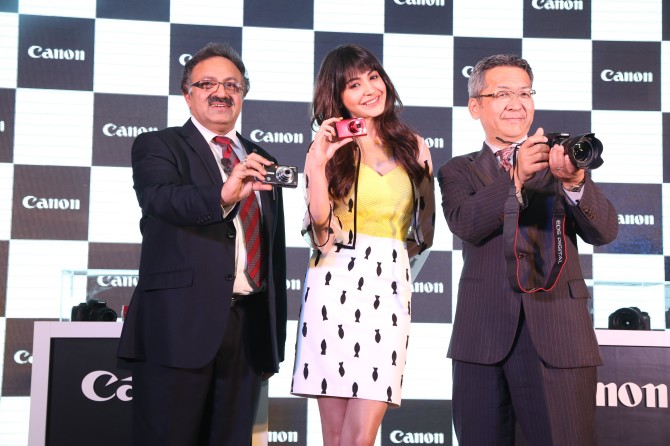 The 9 WiFi Compact camera models are
IXUS series: the WiFi-enabled IXUS 135, IXUS 255HS, IXUS 140, IXUS 510 and IXUS 240
PowerShot series:  the WiFi-enabled PowerShot 3500IS, PowerShot S110 and PowerShot N
EOS series: EOS 6D
Speaking at the launch, Mr. Kazutada Kobayashi, President and CEO, Canon India stated, "India is a prime market for Canon and it is imperative for us to keep introducing high-end technology to stay ahead in such a competitive market. Success of futuristic technology only adds onto the confidence to experiment and helps a brand to provide its customers with a promising and unusual experience. Today's launch focuses on a range of innovative cameras responding to the growing demand for technology amongst Indian users. 45 % sales currently come from the camera business group.With this new range of cameras, we hope 2013 will further consolidate our position as pioneers in the imaging space."
Dr. Alok Bharadwaj, Executive Vice President, Canon India commented, " We focus on reconfiguring the photography business in India with youth-centric propositions using a three-pronged strategy of celebrity endorsement, imaging brand store expansion and new powerful portfolios with next-generation technology. Our efforts are manifest with the introduction of WiFi technology to Canon cameras, a sector certainly poised to grow. Canon hopes that WiFi technology will give users the convenience of transferring pictures to various devices and allow instant sharing, helping them to cherish their creativity & what we call as 'Discovering New Moment'."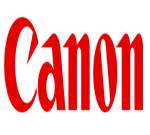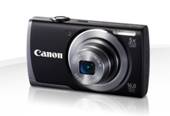 "At Canon, we believe in reaching out to our target audience in a way that makes them connect with the brand instantly. Our brand ambassador Anushka's playful attitude and youthful appearance in TV commercials and marketing campaigns has been a hit in building a stronger customer bond. As our customers get younger, Social Networking is fast becoming a passion for the Indian youth. Hence we have launched a new online initiative called Canon image gateway which is like a 'double-SPA' to represent Store, share, Post and Access images," Dr. Bharadwaj added.
For the latest technology news and reviews, like us on Facebook or follow us on Twitter.
More related stories below: