What is SenseGiz Star ?
SenseGiz STAR is a safety and activity tracker that sends emergency alerts, tracks fitness & sleep quality and safe zones kids. It can be worn as a smart watch, or clipped to your clothing. It intends to complement the smartphone through an app supporting Android and iOS platforms.
How is it helpful for you ?
If you have a severe fall or crash, SenseGiz STAR detects it via its patent pending algorithms and automatically sends notifications to family and friends listed in the app via an alarm along with a text message. It comes with a panic button which can be pressed when in the emergency and also a pre-set countdown timer to prevent false alarms being sent. It offers three sensitivity modes for fall/ crash detection offering high sensitivity for seniors and medium & low sensitivity for the younger ones. There is an optional feature to post emergency notification on Facebook/Twitter, so that more people are aware of the emergency.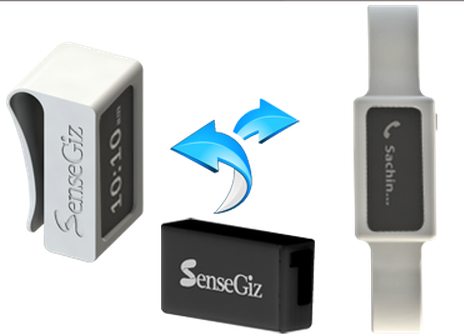 SenseGiz Star Functionality
It is water resistant.
It works all time 24/7.
It automatically syncs activities with your smartphone.
When you go to sleep it tracks your movements.
When you are climbing, walking or whatever you are doing, it tracks all those too.
It has a little display that can shows time every time.
When you are in trouble, you can hit it, and it will locate your location to your love one.
It can directly send messages to whom you like when you feel trouble.
And also you can alert police with this tiny thing.
It can also ring an alarm to your loved ones smartphone automatically when you are in trouble.
It has gesture control feature, that let you send an emergency alert to your family, you just need to make right movement or gesture like clapping.
Suppose an old man or lady wears this, and if she or he fall down somewhere, it will automatically send alert to saved numbers on smartphone.
It also has an emergency button, just push it and call help.
It takes up to 90 minutes for charging itself.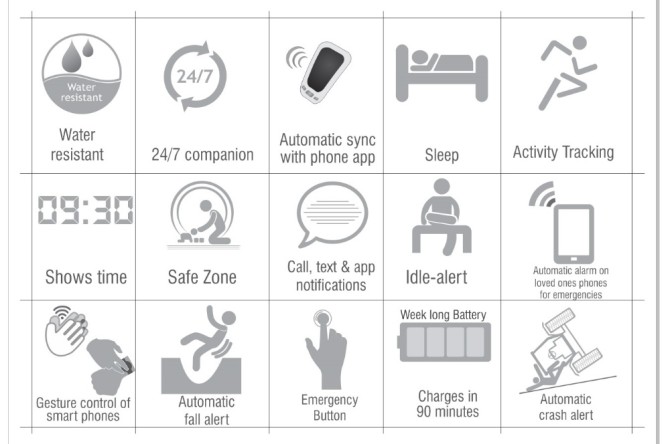 This is very helpful gadget for the women, children and for everyone who is living in metro cities due to increase in crime. With a polycarbonate plastic casing for the STAR and silicone rubber casings for the wrist band & clips, SenseGiz STAR is water-resistant and possesses high impact strength. Its battery and USB based charging is another plus point. The battery lasts for one full with 24 x 7 use and powers back to life with a charging time of 90 minutes using any micro USB based charger. It communicates to the mobile app through Bluetooth low energy and supports both iOS and Android.
Last year Mr. Kapil Sibbal also announced a wrist band like gadget for the help of women in cities. But after the announcement the product never came on the ground. But I think this gadget is surely good for those who varies about their loved one all time.
SenseGiz is raising money on indiegogo.com to launch this product in the market, you can also contribute to this , please follow this link.
More related stories below: