Using DirectStorage can significantly improve your game graphics and loading times. You just need an NVMe SSD and a DirectX 12-compatible GPU. Read more to find out How to Use DirectStorage in Windows 10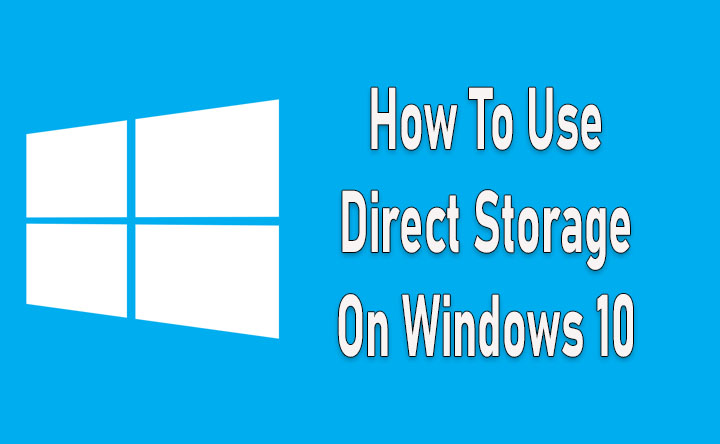 Microsoft claims that DirectStorage for Xbox can help games to load up to 40 times faster. It eliminates texture pop-in as well. Now, this feature is available for Windows PCs also.
Also Read: How To Use WhatsApp Account On Second Phone
In general, video data is decompressed by the CPU first and this can lead to several performance issues. The new feature allows your graphics card to directly handle compressed data and frees up your CPU.
To use the new DirectStorage in Windows 10, you need to have NVMe drives as they feature high-speed read-write capabilities. Additionally, your graphics card must support DirectX 12 and Shader Model 6.0.
You might need to install an NVMe SSD on your Windows 10 PC and upgrade your graphics card to DirectX 12.
While DirectStorage Version 1.2 works with an HDD, the game developers need to add the correct code. Your system will take use DirectStorage automatically to improve your game performance.
Also Read: How To Use WhatsApp Account On Second Phone
How To Use DirectStorage in Windows 10
Make sure your PC is running Windows 10 version 1909 or higher.
Select the Windows Start Menu > search for dxdiag > open the DirectX Diagnostic tool and look for the DirectX version number under the System tab.
Next, open Windows Device Manager and select Disk Drives to check if you have NVMe SSD that supports PCIe 3.0 or up.
Finally, install the latest Windows updates to get the latest version of DirectX.
That's it!
Also read: How To Check If Your PAN And Aadhar Are Linked? If Not Linked, How To Link It?
We hope the above-mentioned article was helpful. Let us know in the comments section below.
More related stories below: