Now, WhatsApp lets you sign in to one account from as many as four additional phones that can be used as secondary devices. Read more to find about How To Use WhatsApp Account On Second Phone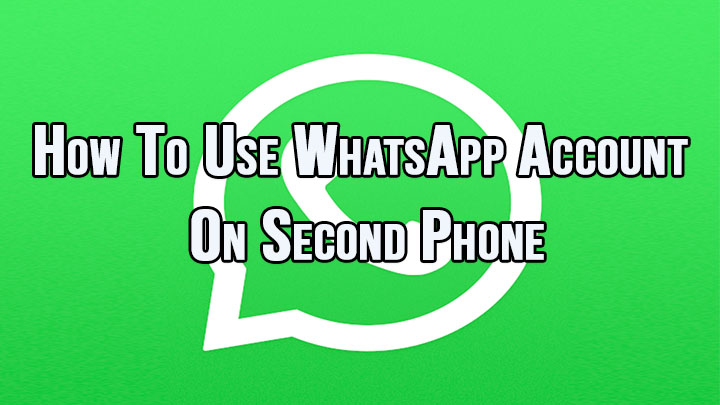 Recently, WhatsApp announced that users can now use the same account from multiple devices. The messaging platform was testing out this feature for a while now.
The new update means that you can access your WhatsApp account from a smartphone, tablet, PC, and a secondary phone at the same time. The much-awaited feature will roll out to users around the world over the coming weeks.
The company claims that users will be able to continue message threads and access all their photos/ media from multiple devices without compromising security or privacy.
The process of adding new devices is similar to authorizing WhatsApp Web. Users will have to scan a QR code. however, the company is also working on an OTP-based authentication system.
Also read: How To Factory Reset Windows 11 PC From Recovery Settings
How To Use WhatsApp Account On Second Phone
Open WhatsApp on the second device you want to uses for your WhatsApp account.
Then, open WhatsApp on your primary phone.
Now, look for the 'Linked devices' section in the Settings and tap 'Link a device'
Next, follow the instructions on the screen to verify your identity.
Now, your primary phone's camera will be activated. Scan the QR code displayed on the secondary device.
That's it!
Note: If the primary phone is dormant for a while, all companion devices will automatically be signed out. For WhatsApp Web, this time window is currently 14 days.
Also read: How To Update Aadhaar Card Details Online
Conclusion
WhatsApp users have been requesting the new option for a while now. Finally, the Meta-owned company has listened to its customers. It believes that the new feature will serve as a good solution for staying in touch in an emergency.
Additionally, small businesses will be able to allow multiple employees to communicate with customers from the same account.
You can access your account from a linked device even if the primary phone is turned off or loses data connection. The connections of the companion devices to WhatsApp servers are independent.
Also read: How To Check If Your PAN And Aadhar Are Linked? If Not Linked, How To Link It?
We hope the above-mentioned article was helpful. Let us know in the comments section below.
More related stories below: