Google has started rolling out Passkeys as a more secure alternative to passwords. Read more to find out about How To Use Google Passkeys To Sign Into Apps & Websites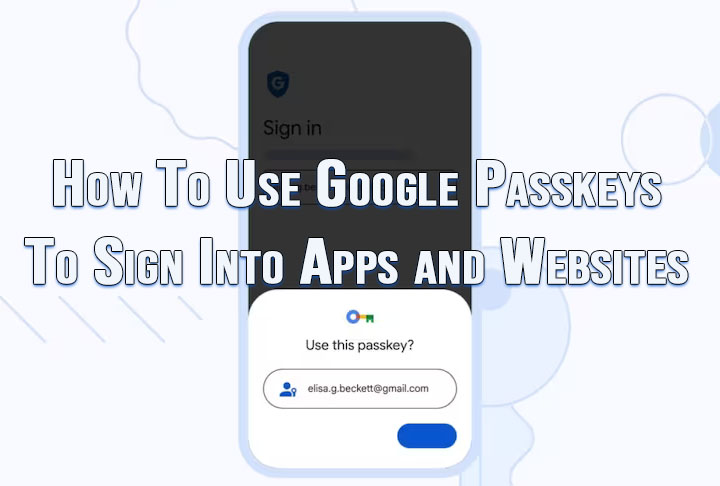 Google is rolling out the much-awaited Passkeys authentication system. It is touted to be more secure than standard passwords and the two-step verification (2SV) method.
Since Passkeys are virtual, they cannot be written down or used by malicious actors. It can also be used alongside regular passwords and 2SV systems.
Also Read: How To Use WhatsApp Account On Second Phone
How To Use Google Passkeys To Sign Into Apps & Websites
You can simply log in with your biometric authentication method i.e. fingerprint reader or a face scanner. You can also use a device lock PIN with physical authentication keys.
Once the Passkey is created it solely resides in that particular device. Also, the biometric data is not shared online or stored in the cloud.
While logging into a website or an app, the Passkey just checks with your device's security to verify who is trying to log in. You can use a simple PIN to unlock sites.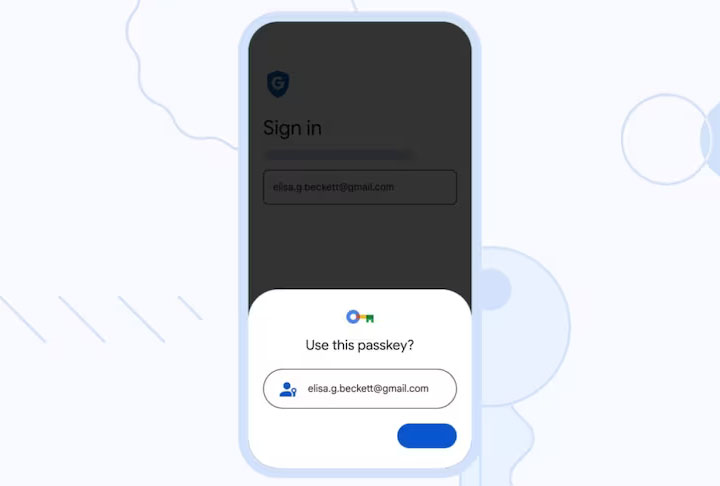 Also read: How To Factory Reset Windows 11 PC From Recovery Settings
How To Setup Google Passkeys
Open your web browser on your smartphone/ computer.
Now, go to the Google passkey page at g.co/passkeys.
Next, enter your Gmail address and password if prompted.
Once you're logged in, you should see automatically generated passkeys.
Simply click the Use Passkey button.
Now, a pop-up will ask you to confirm your identity using your device's biometrics or PIN code.
Next, verify your identity.
Now, you will see a confirmation message that says passkey enabled. This means that you now use Passkeys to sign in to your Google accounts on any device that supports them.
That's it! You don't need to enter a password anymore. Simply verify your identity with biometrics or PIN code.
Note: Passkeys will work on any device that supports them. The new technology is designed to work across all major platforms. However, it needs to be implemented by services though.
Also read: How To Update Aadhaar Card Details Online
Conclusion
The Google Passkeys will reduce the need for long and complicated passwords. This means that you won't have to remember multiple passwords for various sites.
The Passkeys authentication system was created with the help of Google, Microsoft, and Apple. It was part of the FIDO Alliance and the W3C WebAuthn working group.
Also read: How To Check If Your PAN And Aadhar Are Linked? If Not Linked, How To Link It?
We hope the above-mentioned article was helpful. Let us know in the comments section below.
More related stories below: