Instagram now allows you to add cool effects in your DMs. You can also customize chat color and use custom emoji reactions. Read more to find How To Add Cool Effects To Instagram DMs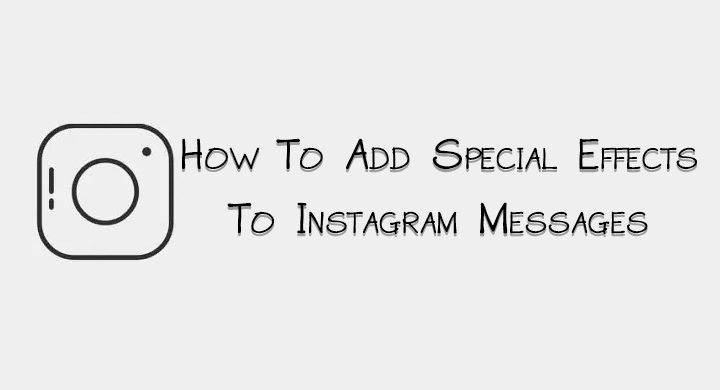 Recently, Facebook merged Messenger with Instagram DMs. The company has also added features like custom chat colour, vanish mode, custom emoji, etc.
Now, you can also add cool special effects in your Instagram DMs (whenever you reply to someone or you send someone a new message).
Additionally, you can also save messages to use as quick replies by long-pressing a message and tapping Save. Once asked assign a shortcut and use it to send a quick reply, instead of typing the complete phrase.
Also read: How To Create Quick Replies In Instagram DM
How To Add Cool Effects To Instagram Messages
Download and install the latest version of Instagram installed on your smartphone
Now, open any chat on Instagram and type a message
Next, tap the magnifier on the left, next to the text entry field
Then, you'll see four new effects to choose from
Simply tap and choose the one you like
That's it! Your message will go with the special effect
Also read: How To Make WhatsApp Video Calls From Your Laptop Or PC
Conclusion
Instagram has become one of the most popular social media apps. The photo and video sharing platform now offers multiple features to engage with their communities and expand their reach.
The Facebook-owned app claims that the Instagram Live views in India grew 60 percent on a week-on-week basis in March.
Recently, Instagram added a dedicated Reels tabs. It allows users can now create a reel of up to 30 seconds. Until now, the duration of Instagram Reels was limited to up to 15 seconds.
Additionally, the new Instagram Live Room feature allows creators to collaborate with other creators. They can also start a talk show or a podcast.
Also read: How To Use Google Assistant Voice Commands On Android Apps
We hope the above-mentioned article was helpful. Let us know in the comments section below,
More related stories below: