Now. you can use open your Android apps with voice commands. All you need to say is "Hey Google". Read more to find How To Use Google Assistant Voice Commands On Android Apps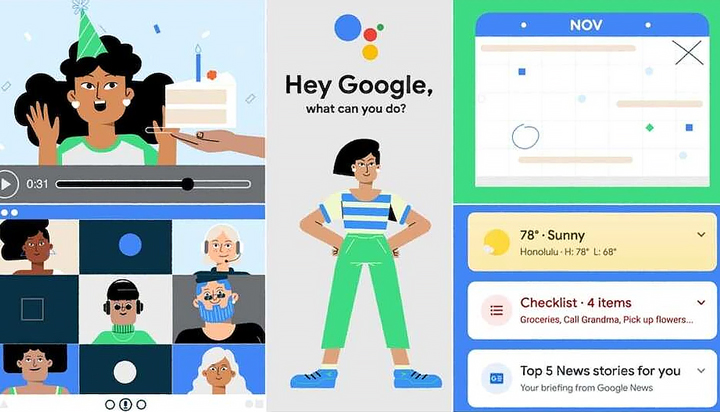 Google is now offering greater integration of its voice assistant with Android apps. You can now open apps on your smartphone easily.
Now, you can listen to music, post on social media, order food, call for a cab, etc with just your voice.
"People do a lot more with their apps beyond simply opening and searching within apps, and we want to enable voice commands to those frequent tasks, too," said Adam Coimbra, product manager, Google.
The new feature works with around 30 of the top apps on Google Play. It is available in English globally. More apps will be added soon.
Also read: How To Use Guest Mode for Google Assistant For Privacy
How To Use Google Assistant Voice Commands On Android Apps
To open an app on your Android smartphone say "Hey Google"
You can also perform specific tasks within the apps
That's it! You can ask Google to check the news on Twitter, find a playlist on Spotify, start your run with Nike Run Club, send a message to someone on Discord, open a celebrity's story on Snapchat, etc.
You can also create custom shortcut phrases for your most common tasks. For example, you can create a shortcut of "Hey Google, tighten my shoes with Nike Adapt" to simply "Hey Google, lace it."
Also read: How To Use AirDrop Feature To Transfer Files Between Two Android Phones
Note
With the new feature, Google aims to make Android and apps more useful and convenient. It will also allow developers to easily integrate Google Assistant with their apps.
The search engine giant also added two new English voices to Google Assistant. It claims that it used an improved prosody model to make the voices sound more natural.
Also read: How To Download Songs From YouTube Music App To Your SD card
We hope the above-mentioned article was helpful. Let us know in the comments section below,
More related stories below: