A blurred screen is usually a hardware issue. However, it might also be a software error. Read more to find out How To Fix Blurred Screen On Android Phone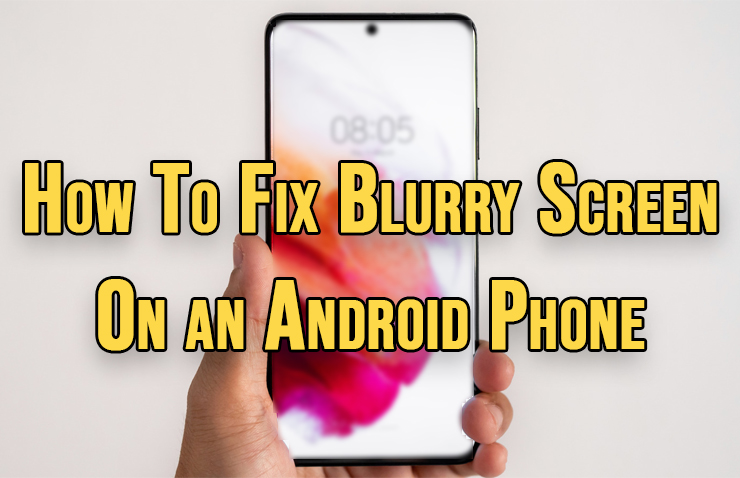 Screen flickering or blurred display is a common problem for smartphones. However, sometimes a reset or restart can solve this problem also.
Android smartphones come with multiple features that allow you to fix issues like blurred screens. Before heading to a repair shop or hard reset, start by adjusting brightness and resolution.
A blurred screen might be due to low-resolution settings or dimmed brightness. There might also be an issue with a specific app or your phone's software.
In this article, let's take a look at some easy fixes to bring a blurred screen on an Android smartphone back to normal. Before starting, try to clean your screen with a damp cotton cloth.
Also Read: How To Use WhatsApp Account On Second Phone
How To Fix Blurred Screen On Android Phone
Restart your Android: A quick reboot is likely to fix software errors. Simply hold down the power button or power + volume up for up to 20 seconds.
Adjust screen resolution: Open your smartphone's settings and search for resolution. Select the highest resolution option. Also, turn off any Smart or Smart resolution option.
Adjust screen brightness: If your brightness setting is too low or too high, it might lead to low visibility in different light conditions. Simply, swipe down and move the brightness slider in the quick settings menu. Also, turn off Night Light or any other blue light filters.
Try a different app: In case, a specific app is blurred, try to reinstall it or use an alternative option. Some apps might not be compatible with your device.
Reset your Android: If none of the above options works, use the factory reset option to restore your smartphone's software and other settings. However, this option will delete your data. Please take a backup before choosing this option.
Also Read: How To Use WhatsApp Account On Second Phone
Note
If you dropped a handset on the ground or gets wet by mistake, there might be some hardware issues as well. This will need repair by professionals. If your smartphone is still under warranty, it is best to go to the company's service centre.
Also read: How To Check If Your PAN And Aadhar Are Linked? If Not Linked, How To Link It?
We hope the above-mentioned article was helpful. Let us know in the comments section below.
More related stories below: