After multiple rumors, Google has finally made a $1.1 Billion deal with HTC. The new deal marks the company's ambitions to create its own smartphones. In 2012, Google bought Motorola at $12 billion Motorola (sold off to Lenovo in 2014 for a fraction of the original price). Can the new HTC deal make Google a solid smartphone brand? Or is Google Gambling Away $1.1 Billion On Part of HTC Smartphone Operations? Read more to find out about the new Google HTC deal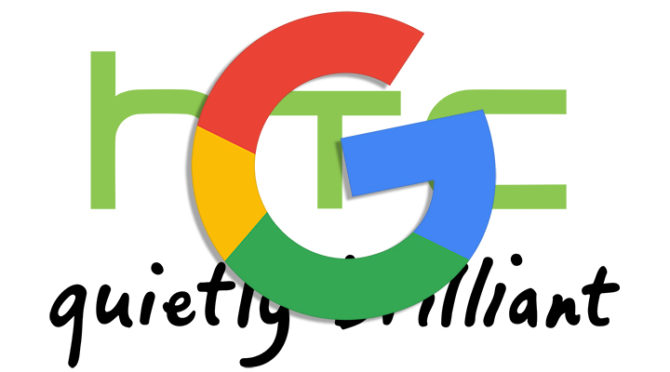 In an all-cash deal worth $1.1 billion, Google has bought parts of HTC. While the details of the Google-HTC deal are all clear it is not a straight-up buyout. Since Google is not acquiring a company or even a division, there won't any short-term changes for Google and HTC. The new deal will be completed by early 2018 (pending regulatory approval).
HTC Expertise
HTC has developed some innovative smartphone technologies over the years. The Taiwanese firm mastered the metal body design with M7. It is also known for Boomsound smartphone audio and Ultrapixel cameras. Previously, HTC and Google have worked on several devices including the first ever Android smartphone, the HTC Dream (T-Mobile G1), Nexus One (2010), Nexus 9 tablet (2014), and the first Pixel smartphone.
As part of the deal, Google is essentially getting resources, technologies, and talent from the Taiwan phone maker. Around 2000 engineers from HTC's Pixel phone division will be joining Google. Google Pixel phones were manufactured by HTC. The company might get access to HTC's manufacturing facilities for upcoming smartphones. The deal also includes a non-exclusive license for HTC intellectual property.
Over the past few years, HTC has lost much of its share of the global smartphone market to rivals. The company has had a 75 percent fall in the past five years. However, HTC plans to continue its own smartphone line along with the HTC Vive products.
Also read: 5 Best Alternatives For Apple iPhone X
How Does This Affect Future Pixel Phones
Google is expected to launch the second edition of Pixel handsets next month. The company plans to carry forward the brand as long as they can, definitely until 2020. However, the company is known to dump products if they stop performing in the market.
With the new deal in place, Google is expected to take on the task of best smartphone in the market. While the company's Motorola deal was focused on acquiring patents for the Android ecosystem, the new HTC deal seems to focus into manufacturing areas.
Since HTC has already manufactured the Pixel and Pixel 2 smartphones. The new deal is expected to further push the current hardware and design with the next-gen operating system.
Also read: Google Pixel 2 Price, Specs Leaked – Here's All We Know
Conclusion
Google has been lending its Android operating system to multiple devices for a while now. While the pre-installed set of Google apps on Android devices increase the ad sales for the firm, having a hardware product is an added advantage. Also, high-end hardware products are quite popular among consumers. Google is also planning to expand its range of internet-connected devices with Google Assistant. However, the company's previous hardware ambitions including Motorola and Nest Labs didn't really pan out.
Rick Osterloh, Senior Vice President, Hardware, Google agrees that the new deal is the company's big bet on hardware. Here's what he said, "Last fall, we introduced our first family of Made by Google products, including Pixel smartphones, Google Home, Google Wifi, Daydream View and Chromecast Ultra, and we're preparing to unveil our second generation of products on October 4. We're excited about the 2017 lineup, but even more inspired by what's in store over the next five, 10, even 20 years." It is clear that the company is investing for the long run.
Of late, smartphone giants, Apple and Samsung, have been facing tough competition from Chinese rivals. In fact, Huawei has almost replaced Apple in China. Still, Apple and Samsung currently gather the majority of the global industry's profits. While partnerships like Microsoft-Nokia and Google-Motorola have failed in the past, the Google-HTC team might succeed in creating a dent. We will have to wait and see how it turns out for the future of smartphone devices.
More related stories below: