GOQii is a fitness band which has a unique feature to it that I have not seen on any other band that I have used till date. This differentiating factor is the human connect, but before I tell you more about it, let me tell you my experience in brief with other bands. I have tested and used a number of fitness bands in past including the Fitbit Flex, Xiaomi Mi Band (imported from China when it was launched there), Jawbone Up, Samsung Gear Fit to name a few. Most of them have a common features which is pedometer or step counter, which is the most common and essential feature found every fitness band that I have seen so far. Some of these bands have displays, some don't, some even have colored and curved OLED displays. There is different level of accuracy offered by them and also different kinds of workouts they support. The most common feature is counting how many steps the user is walking and how much activity (workout) is the user doing on a regular basis.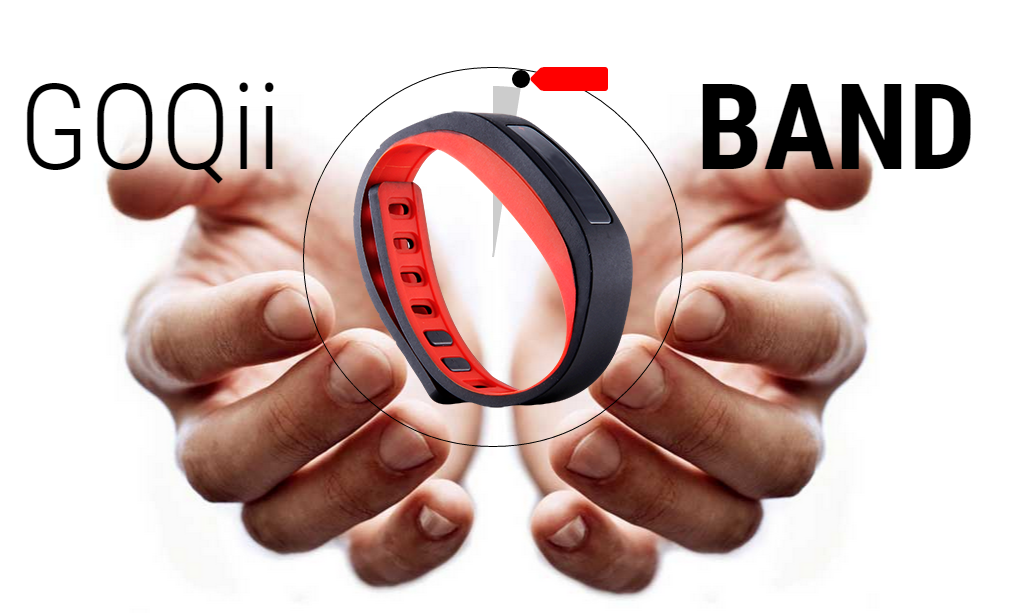 GOQii stands out of all the other bands in one aspect which is missing on other bands and it is the human fitness trainer who helps you achieve your fitness goals by being your mentor, set your health goals and monitoring your progress. The coach (as GOQii calls them) also send you time to time messages on your phone's app to check on you and how well you are meeting your goals. The coach will keep motivating you to be more active and fit.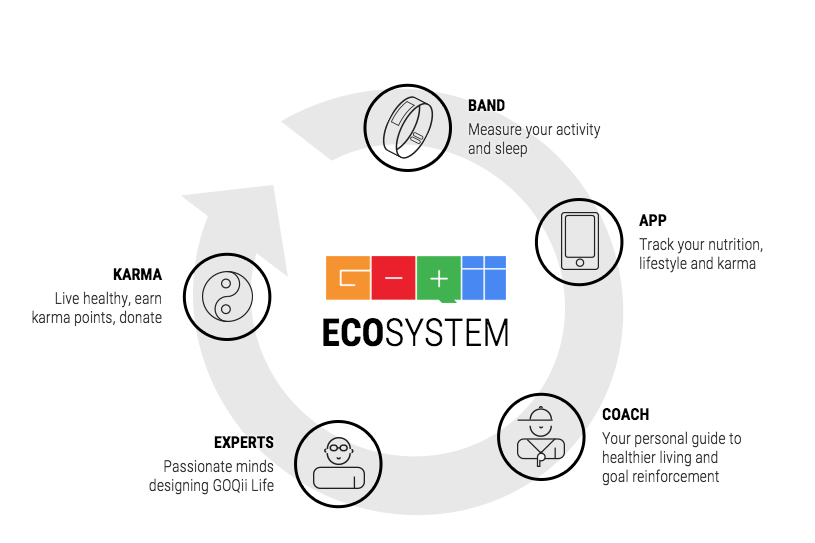 GOQii band has a subscription based model unlike the other bands. Here you have to renew the subscription every few months depending on what plans you opt for. It is like subscribing for a Gym. The coach who is allotted to you (or selected by you when you setup the band) are professionals from fitness and health field and they guide you on diet as well as workout. They also help you make small changes to your lifestyle and eating habits to be more fit and healthy.
In terms of the band hardware, it comes with a core which delivers 4 to 5 days of battery depending on how much activity you do. Also it comes in multiple strap options and styles to choose from. It tracks your activity, workout as well as sleep pattern if you wear it while you sleep. Although it tracks sleep yet I personally don't like to wear the fitness bands when I sleep as it is a bit intrusive because of the size. Overall, I find the GOQii bands to be a very useful fitness package (it is more than just a fitness band) as it has the human element attached to it and you have a coach who is there to help you reach your goals more effectively. Summarizing my review of the GOQii band, here are my final thoughts:
GOQii Band Review
What I like?
Good battery life
Available in multiple colors
Apps available for multiple platforms
Prompt availability of coach on application via chat
Band reminds you to do some activity (by slight vibration) if you sit idle too long
It has an in-built display which doubles up as wrist watch and shows you activity progress
Light weight and easy to use
What Can Be Better?
Setup is bit cumbersome specially on Android phones
Difficult to wear while sleeping as the core of the band is thick
Misunderstands accidental movements (jerks in moving car) as steps
Overall, its a good value and useful fitness tracker if you want more than just a fitness band.
More related stories below: