The Honor 6 Plus smartphone which was launched in March 2015 for Rs. 26,499 is touted as world's first phone to feature parallel dual camera. It boasts of its exceptional dual 8 MP rear camera and is loaded with brilliant features. It is apparently the choice of every photography lover. But there is one more factor which buyers consider while buying a smartphone. Yes! We are talking about battery pack.
If you are confused about the battery backup of the handset, then check out this post to find out how much battery juice it delivers on a single charge. We used the handset for a week and here's our battery test report for the Honor 6 Plus.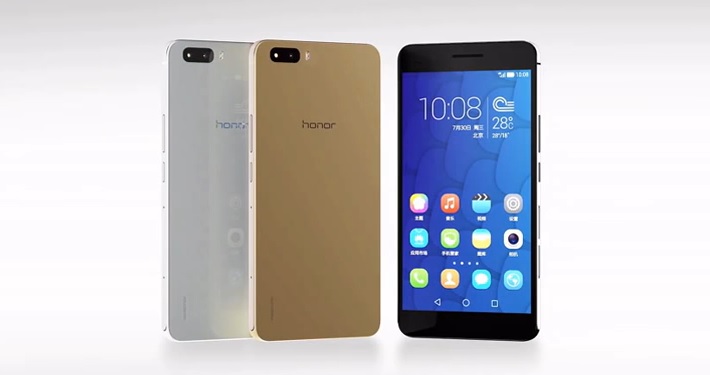 As far as specifications of the 6 Plus are concerned, it is powered by a 1.8 GHz HiSilicon Kirin K925 octa-core processor paired with Mali T628 GPU and 3GB of RAM. Running Android 4.4.2 KitKat OS with Emotion 3.0 UI, it features a 5.5-inch full HD display with 1920 x 1080 pixel resolution. There is 32GB of inbuilt memory onboard which is expandable up to 128GB using microSD card. On camera front, the device sports dual 8MP camera on the rear with dual LED flash and an 8 mega pixel front facing camera.
The Honor 6 Plus is backed up by a 3600mAh lithium polymer battery with power saving technology 2.5. It is a solid phone when it comes to performance. According to the company, it can last up to two days on moderate usage and up to a day on heavy usage.
Honor 6 Plus Battery Test
We used the handset sparingly for occasional phone calls and Wi-Fi usage and here's how the 3600mAh battery of the device fares during a week of testing.
Day 1
On first day of battery test, the handset was fully charged to 100%.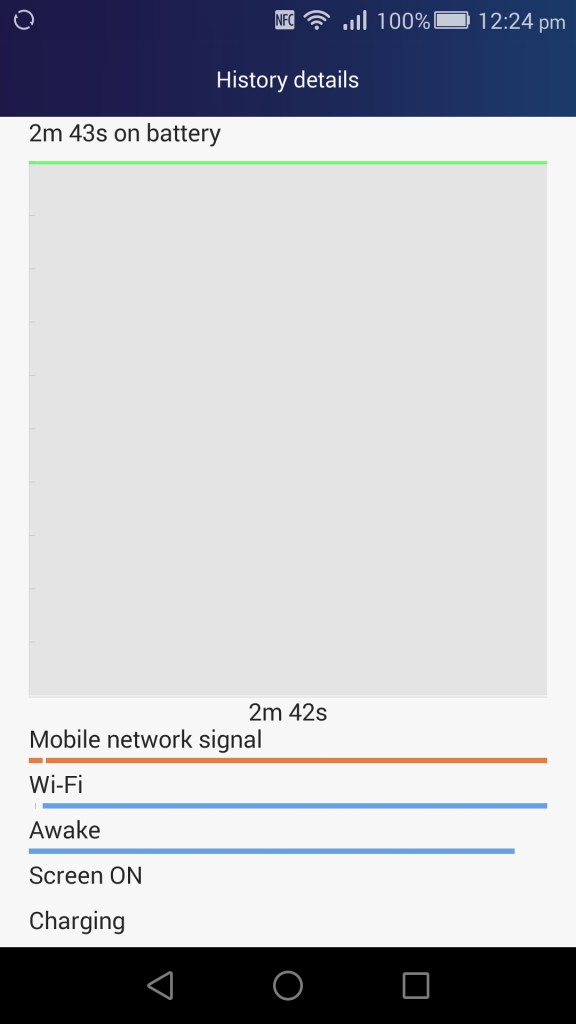 Day 2
On day 2 after 22hours and 35 minutes of usage and even after making few calls, the battery status is 87%.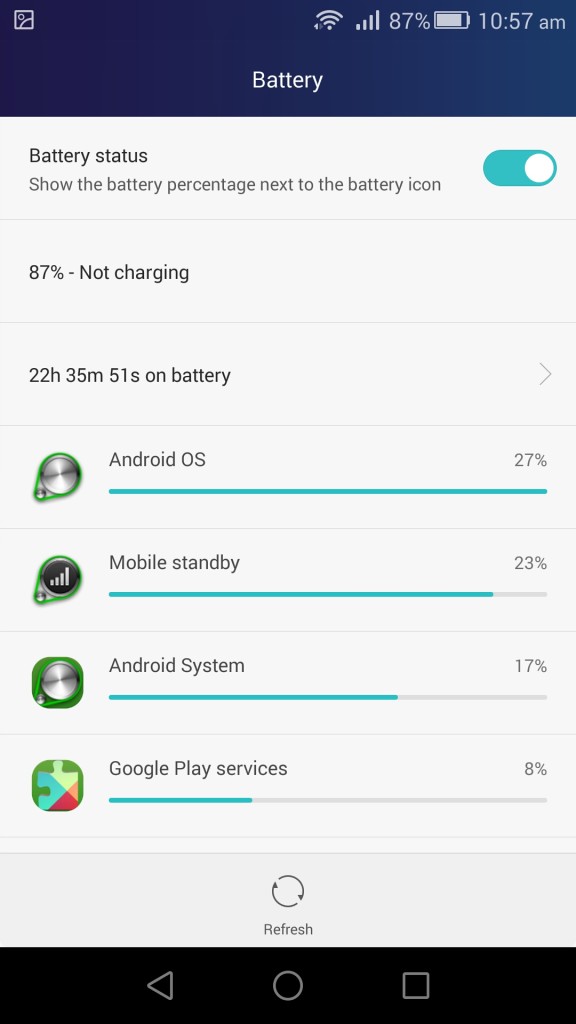 Day 3
After 1 day, 19 hours and 33 minutes of light usage, the battery status is 78%.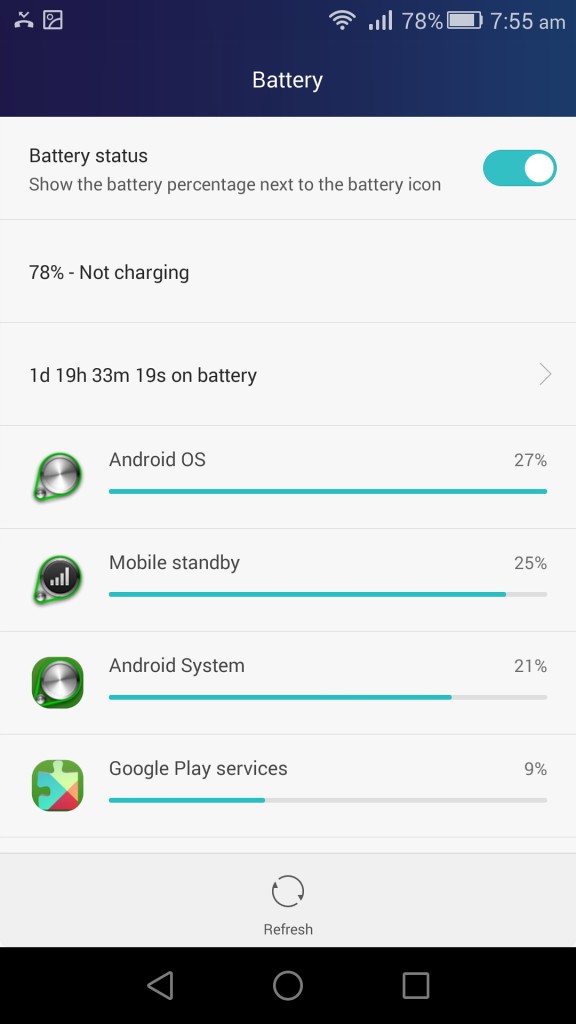 Day 4
After 2 days, 20 hours and 19 minutes of usage, phone retains 66% of the battery.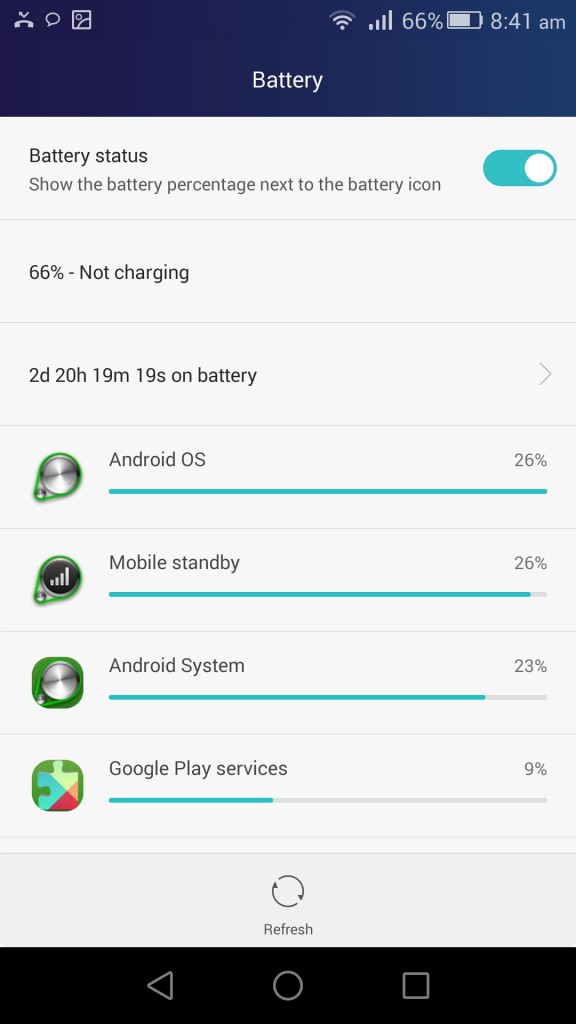 Day 5
We made calls, used Wi-Fi on the device. Yet, after 3 days, 10 hours and 31 minutes of usage, battery status is 55%.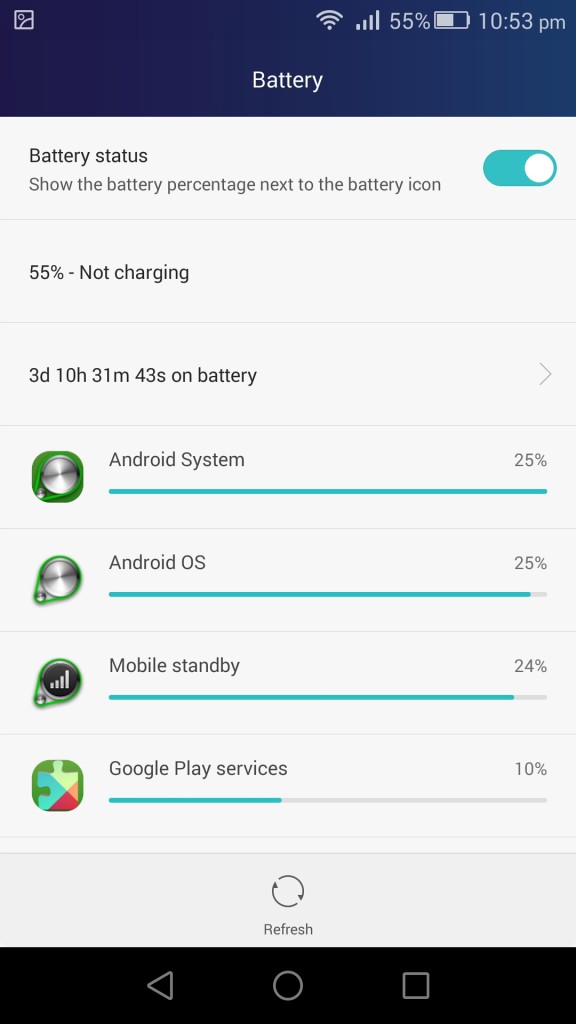 Day 6
The powerful battery of Honor 6 Plus is still at 36% after 4 days, 14 hours and 16 minutes of usage.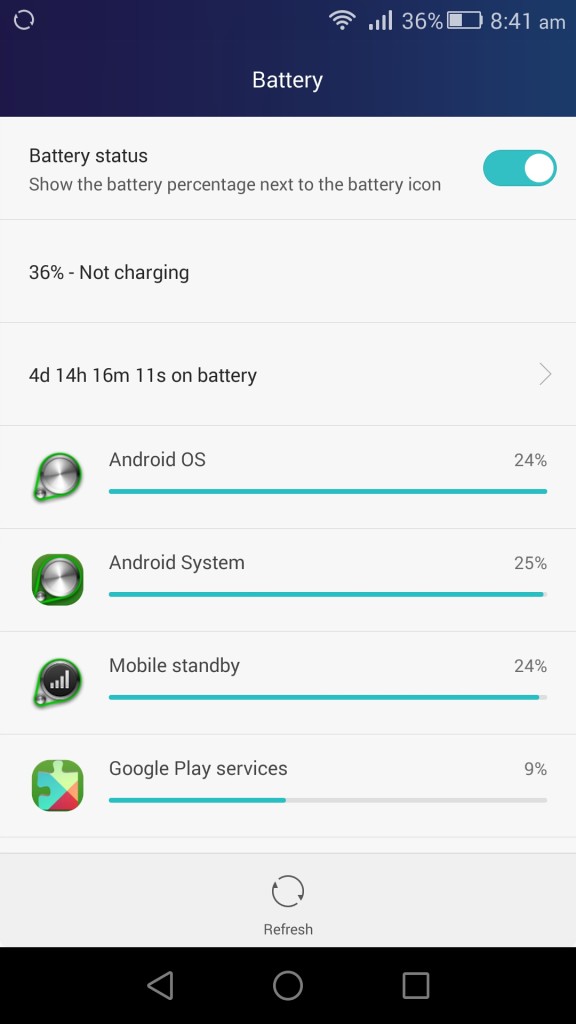 Day 7
Surprisingly, even after 6 days 16 hours and 17 minutes of light usage, the handset still retains 13% of battery. The phone's battery refused to drain completely even after 6-7 days of use.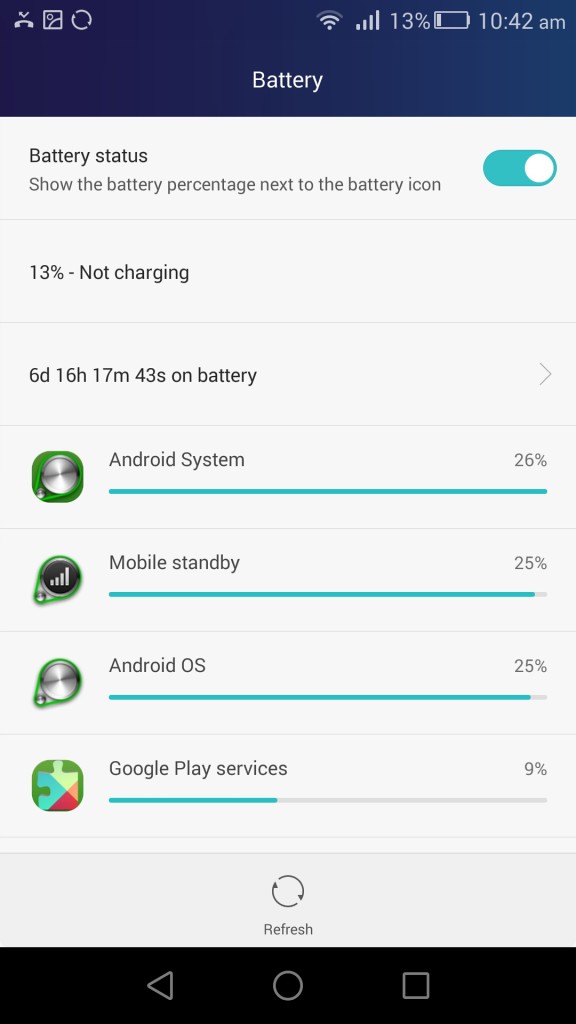 Verdict
Customers expect their smartphones to run for entire day on a single charge. Perhaps it does not happen with most of us. But Honor 6 Plus with its exceptional battery makes sure that you do not run out of battery. Besides great specs, sleek design and impeccable camera, the Honor 6 Plus offers exceptional battery backup at impressive price. This smartphone does not let its users to worry about percentage of battery left in their smartphone or would it be enough till they reach back home. On sparse usage, the battery of Honor 6 Plus is efficient enough to last for six to seven days.
Also Read: Honor 6 Plus Camera Review
More related stories below: