Honor today introduced the flagship Honor 7 smartphone in India at an event in Delhi. The fully-metallic device, which is aimed at digital natives, is purpose-built for single-handed use and includes a host of innovate smart functions and multimedia capabilities operated through its dedicated smart button and gesture-enabled fingerprint reader.
The Honor 7's fully metallic body is air-brushed with a ceramic coating, offering an unmistakably premium finish. The device's 5.2-inch encasing and carefully positioned buttons and sensors allows for an ergonomic single-handed operation like never before.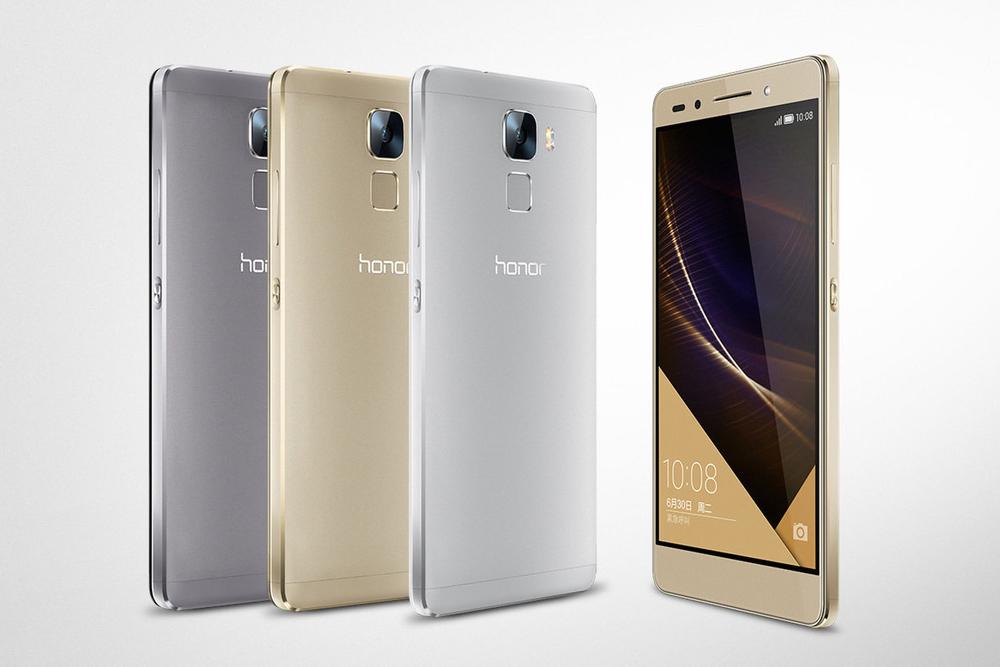 Speaking at the launch, Mr. Zhao Gang, Vice-President, Honor International Business said that: "We are enthusiastic to introduce the Honor 7 in India today. The phone is a testament of our commitment and growth across markets. As a global pioneer, Honor travels wide and this is currently demonstrated by its efforts in key markets such as India, Russia, Germany, France and the United Kingdom. The device's precise dimensions and metallic finish offer an optimal form-factor and premium feel, while its smart and multimedia capabilities inspire action and creativity."
Priced at INR 22999/-, the phone comes equipped with an intuitive fingerprint scanner which boasts of smarter fingerprint technology. The Honor 7's frame-free metallic fingerprint reader allows for rapid 360-degree fingerprint authentication from various angles and even boasts a self-learning capability that allows scanning accuracy to be enhanced through the subtle re-recording of registered fingerprints during use. The reader also supports intuitive gesture control that enables users to do everything from answering calls to take photos to check notifications. The fingerprint technology integrates dual hardware security defense systems, protecting your private data through the safe, app lock and visitor mode. It provides a solution that requires a smaller fingerprint touch area and screen unlock within shortest timespan of  0.5 seconds. It allows the user to  swipe down on the fingerprint sensor to open the notification panel and double-touch on the fingerprint sensor to dismiss all notifications.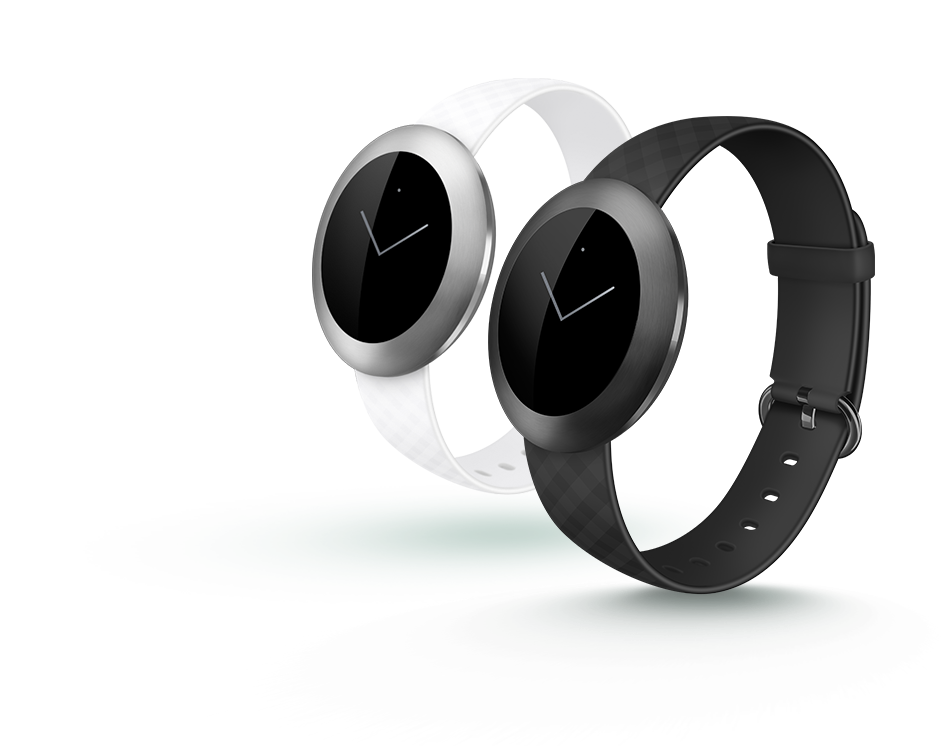 Also, showcased at the event was the Honor Band Z1 which would be priced at INR 5,499/- and is slated for sale by the end of October. Honor Band Z1 has a circular design with brushed metal bezel around the corners and display at the center. The band is dust proof and water resistant and has been accredited with IP68. Combined with MyFitnessPal app, the band will offer a seamless connected experience and an effective activity, steps and sleep tracking mechanism for the users who are always on the move. Besides this, the band also comes loaded with features like: call reminding, SMS notification, calorie consumption tracker, calendar function and includes a three day battery life.
Speaking at the launch Mr. P Sanjeev, Vice President Sales, Huawei India – Consumer Business Group said "We are excited to launch our flagship smartphone Honor 7 in the Indian market. The Honor 7 embodies the philosophy and mission to enable superior mobile internet experiences for the internet generation and is a perfect choice for the creatively inclined. We are thankful to our customers for their continued support and for their overwhelming response to our previously launched smartphones  Honor 4X, 6 Plus, 4C and Bee."
"We will strive to offer best in tech innovations to match the discerning needs of our consumers. Honor is created for Digital Natives and is dedicated to meet the audience's needs. We always thought that the best brand is based on word of mouth recognition of the products. In line with this pursuit, Honor will also continue to seek feedback from its customers, which it will factor in in the development of future products", he added.
Two months ago the Indian government sent a directive to all smartphone manufacturers to include a panic button or a SOS feature in all its smartphones. Honor India was the first mobile handset brand to incorporate a pre-embedded SOS feature in the phone. The SOS feature will be an application which can be configured by the user as per their convenience. It can be activated by pressing the power button and shaking the phone as well as other combination of buttons. This feature will be made available in the first batch of Honor 7.
Performance capabilities and tuning for the constantly connected
Powered by the ever-intelligent HiSilicon octa-core Kirin 935 processor with its A53 and punchy 3GB RAM and 16GB ROM offering, the Honor 7 has the muscle to offer consistently smooth performance. Its L-shaped circuit board meanwhile eliminates the possibility of overheating. And when it comes to connectivity, Huawei's Signal+ technology and a smart dual-antenna design allows for the networks with stronger signals to be found at 80-times the average speed of similar devices.
Coupled with a long-lasting 3,100mAh battery, which offers exceptional standby and use reverse-charging capabilities, the Honor 7 is the ideal companion for the always-on and -active.
"As an internet driven brand, Honor is all-too-aware of the importance of gathering feedback and rapidly responding as needed. It therefore encourages its customers to share their views and is very much takes those views into account when developing its products", Zhao further added.
Multimedia might to unleash your inner creative
The Honor 7's superior multimedia capabilities are facilitated in part by its 20 MP rear-facing camera, which is powered by a Sony IMX 230 sensor and Honor's PDAF fast-focusing technology that allows its f/2.0-aperture lens to capture strikingly vivid low-light-condition images in as little as 0.1 seconds. The 8MP front-facing camera meanwhile offers a wide-angle f/2.4 aperture lens and built-in LED flash. Complimented by the Honor 7's image enhancement capabilities and panorama feature, it's the perfect selfie or groufie tool.
For the creatively inclined the Honor 7 offers a host of personalized filters, while its Good Food mode makes taking professional-grade meal shots a breeze. The device is also equipped with a revolutionary light-painting capability through which users can construct vibrant artistic images.
Intuitive design and smart functionality
Built to redefine mobile internet experiences, the Honor 7 offers exceptional smart capabilities aided in part by its smart key, an additional button placed on the left-side of the device that can be used for snappy Google searches on-the-go. The equally well placed fingerprint reader on the back of the device meanwhile also functions as a camera trigger, enabling users to take selfies without having to reorient the Honor 7.
For added convenience, the Honor features more voice capabilities, such as the ability to be woken up with a designated command, like "Dear Honor". Follow that up with a "where are you" and the device calls to the user toindicate its location. The Honor 7 also makes taking screenshots easier with its knuckle-tap feature, through which users need only tap on the screen twice with their knuckles for an instant full-screen capture.
Availability and Accessories
The Honor 7 will be available in two colors, Mystery Gray and Fantasy Silver at the retail price of Rs. 22, 999/-. The Honor 7 will be available from 00:00 Hours starting 15th October, 2015 and will be exclusively sold on Flipkart.
More related stories below: