The Incognito Mode in Google Chrome offers an extra edge of security while browsing. This especially helpful while surfing online in public spaces and on public connections. Let us help you access the useful option instantly. Read more to find How To Make Google Chrome Always Open in Incognito Mode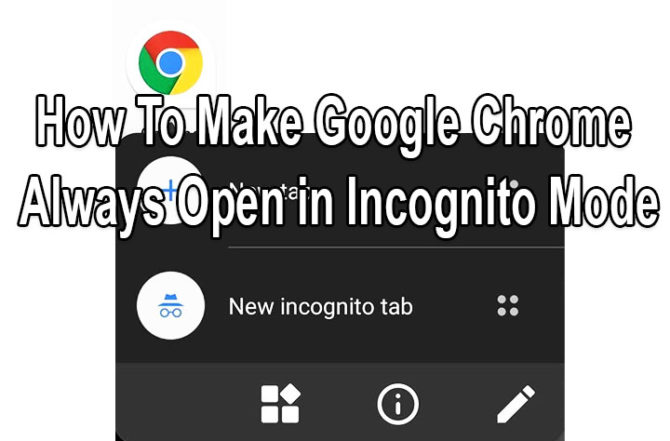 Google Chrome's Incognito Mode offers a simple way of private web usage. While surfing ion this option, your browsing history, cookies, site data, and information entered in forms is not saved.
While the Incognito Mode offers a layer of privacy, it is not a default option for browsing. Accessing the safe option needs a few extra steps. You need to open the Chrome browser, choose the three vertical dots in the upper right corner, then select 'New incognito tab.'
However, you can jump right into the incognito mode on an Android smartphone. Let us help you access private web usage is a simple step. Here's how to make Chrome always open in Incognito mode:
How To Make Google Chrome Always Open in Incognito Mode
Long press the Chrome icon (either in the app drawer or on the home screen)
Wait till you see the app shortcuts appear in a popup menu
Long press the 'New incognito tab' option in this menu
Next, drag it to the home screen
That's it!
Now, you will be able to tap on this icon to open Chrome in Incognito Mode.
Note: This option only works on devices with Android 7.0 Nougat or higher.
Also read: How To Turn Off Google Assistant On Your Android Smartphone
Conclusion
Google Chrome is one of the most widely used browsers on PCs and mobile devices. When browsing privately in incognito mode, Chrome won't save your browsing information.
However, the files you download and bookmarks you create will be kept. Additionally, your activity isn't hidden from the websites you visit, your employer, or your internet service provider. So, please be careful and conscientious about the websites you visit.
We hope the above-mentioned tips were helpful? Share your views with us in the comments section below.
More related stories below: