Google Assistant now works on smartphones, tablets, computers, smart speakers, and other devices. It is a great help for scheduling tasks, searches, and suggestions. However, the frequent pop-ups can be pretty annoying. Read more to find How To Turn Off Google Assistant On Your Android Smartphone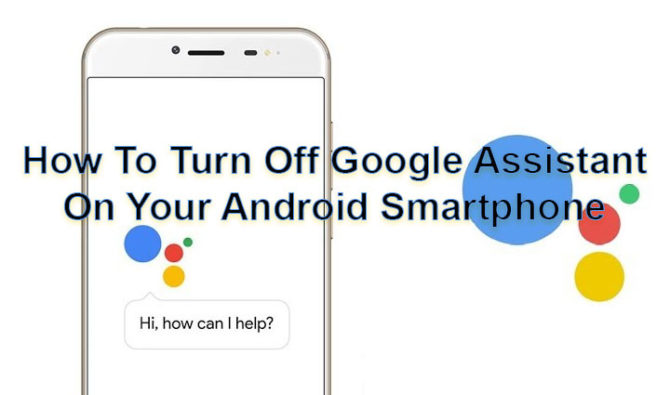 The smart assistant was initially introduced in Google messaging app Allo. It is now available on every Android smartphone. You can use it schedule tasks, do a quick search, and get suggestions fro music, etc.
However, the automatic pop-ups end up interrupting a lot. This happens if you just press your home button too long. If you are tired of frequent pop-ups or don't need the smart assistant, here's how to stop it:
Also read: Realme 5, Realme 5 Pro Launched In India – Price, Specifications, Features
How To Turn Off Google Assistant On Your Android Smartphone
Long press the home button
Now, Google Assistant should pop up
Press the blue email or mailbox icon on the right
Next, press the three dots located on the upper right side of the screen.
Then, tap the Settings option on the dropdown list
Now, go to Devices and tap the Phone icon
Toggle the Google Assistant slider to the left to disable it
That's it
Also read: Samsung Galaxy Note 10, Galaxy Note 10+ Launched In India – Price, Specs, Feature
How To Disable The Home Popup Button For Google Assistant
Alternatively, you can just disable the home button function linked to Google Assistant. Here's how:
Press the Settings button
Choose the Apps icon
Move to the Default Applications options
Press the Device Assistant app option
Now, you can decide which app you want to pop up when you long-press the home button. Choose no app to be disabled for all applications.
Also read: Motorola Razr (2019) Foldable Phone Coming In December – All We Know So Far
Conclusion
You can also uninstall the OS updates to disable Google Assistant. However, it will disable other features also. Take this into account, before proceeding.
We hope the above-mentioned tips were helpful? Share your views with us in the comments section below.
More related stories below: