Some features of android are right in front of us. But some time we are not able to figure them out. And result, we install some third party apps that runs ad on the board. Controlling Android by some third party app makes your RAM slower and result you struggle with your phone. And the situation becomes very frustrating when you are using a basic Android smartphone with low speed network connection. In Google play store there was an option of unchecking auto update of apps till version Gingerbread of Android. But later for Ice Cream Sandwich or later, you will not find such option like that.
In this tutorial I am going to tell you about how you can disable automatic update of all of your apps from Google play store. And for that you don't need to install any kind of third party app too. Just follow the instructions given below.
Go to

Google Play Store

Hit top right corner

Go to

Settings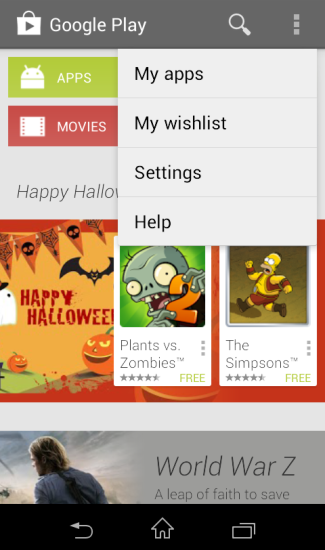 4.  Tap on Auto-update apps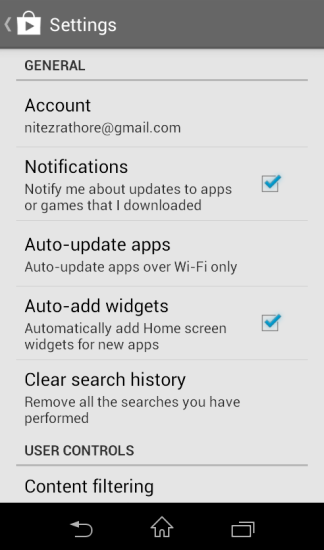 5. And check the first option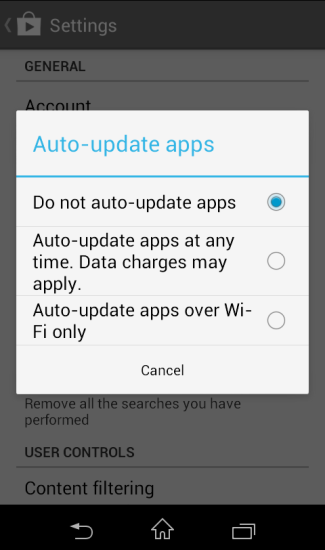 6. All done
This procedure will only work for Ice-cream Sandwich or Jelly Bean.
If you tic on Do Not Auto update apps then Google will never let you know about updates whether there is any update too.
If you tic on Auto update apps on Wi-Fi only then it will give you a notification about update of apps and you have an option of manually updation of apps.
This feature is useful for those who have limited data plans or slower speed internet connection, so you can manually update apps whenever you want.
Please mention in comment if you have more queries about your android smartphone and For More Stay tuned with   Intellect Digest India   and like us on   Facebook   or follow us on   Twitter  .
More related stories below: